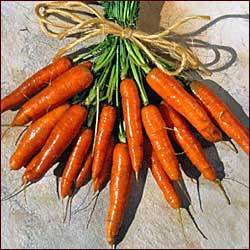 Carrots
5009 Scarlet Nantes
Originally grown in the Nantes region of France, this variety was popularized in the United States in the mid 1900's and continues to be enjoyed today for its tasty and quick maturing roots.
One of the most famous and classic heirloom carrots, the Scarlet Nantes produces medium, slender, orange-skinned carrots with the typical rich carrot flavor and a hint of red glow. The roots grow to 6-7" and taper towards the tip, with minimal cores. This type is known to keep well and has a good moisture content, making it a favorite choice for juicing.
Seedman Basic Info:
Seeds are very easy to germinate.
Good bouquet material. Excellent culinary herb. Good garden plant, good inside pot plant, good patio plant, good container plant, good flower garden plant, good hanging basket plant, has potpourri uses.
A/P: Annual
Outside: USDA Zones: 4 - 9
Height: 12 inches
Sun/Shade: Full sun
Soil Type: Well-drained, pH 6.1 - 7.3
Planting Directions: Minium Soil Temperature: 60F
Average Germ Time: 14 - 21 days
Depth: 1/4 inch
Sowing Rate: 1 seed per inch in garden, or 4-5 seeds in 4" pot inside.
Moisture: Keep moist until germination
Plant Spacing: Rows 18 inches a part; thin seedlings 6 inches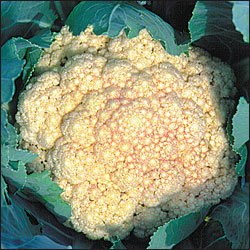 Cauliflower
5010 Early Snowball Y
80 days. The name says it all, the Snowball Y cauliflower is pristine white. An heirloom variety, the Snowball Y cauliflower is a favorite of both home vegetable gardeners and professional growers.Plant produces very flavorful 6" diameter heads of pure white cauliflower. This is a self blanch variety as the leaves curl around heads protecting them from sun. A very good quality for the home garden and market grower.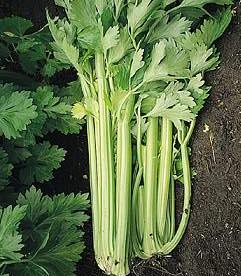 Celery
5011 Tall Utah 52-70
100-120 days. Celery has never tasted this good! The 11-12 inch stalks are tender and crisp with a divine, sweet, rich, nutty flavor. Disease-resistant plants produce high-quality, broad, bright green stalks that are thick and stringless. Mature celery lasts into winter with light frost protection.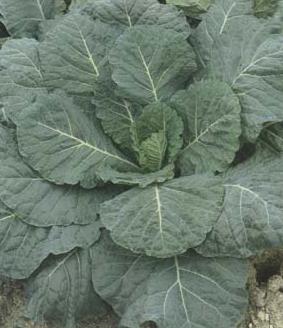 Collards
5012 Vates
This variety is fast growing and very hardy in hot as well as cold weather. This bolt resistant plant grows about 20 inches tall and is not susceptible to wind damage. Vates produces well over a long period of time. Greens have mild cabbage-like flavor; ideal boiled. 80 days.