Agrostemma Seed ( Annual )
Gardening info:
Agrostemma Githago, often referred to as Corncockle, can be established easily from flower seed, and is known to be a liberal self-sower. Agrostemma seeds will grow in most soils but does particularly well on free-draining, sandy loams.
The flowers form singly on a long stem and sway in the slightest breeze. The flowers are followed by a straw colored flask-like seed head containing large, black, rough textured seed.
---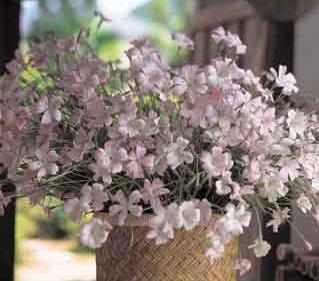 2571 Githago Rose Corncockle Agrostemma
Long blooming tall border plant, large rose colored flowers, for garden or cutflower use. Grows 40 inches tall. Annual. Cannot ship to AR, SC, RI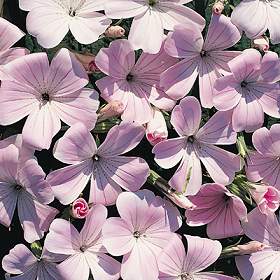 RHC897 Pink Pearls
1" rosy pink blooms with willowy gray green foliage, grows about 30" tall, blooms from seed in 12 weeks.