Unique coral-pink tassels.
Coral Fountain is a great plant for containers and the flower garden. Easy to grow, carefree habit, only 65-75 days to maturity, and great presence in arrangements. Height 36-60".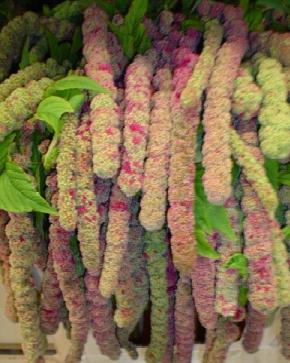 3585 Mira Amaranthus ( Amaranthus caudatus )
Long thick cascading ropes of rose to green shades, bronze stem, mint green leaf. A wonderful basket plant.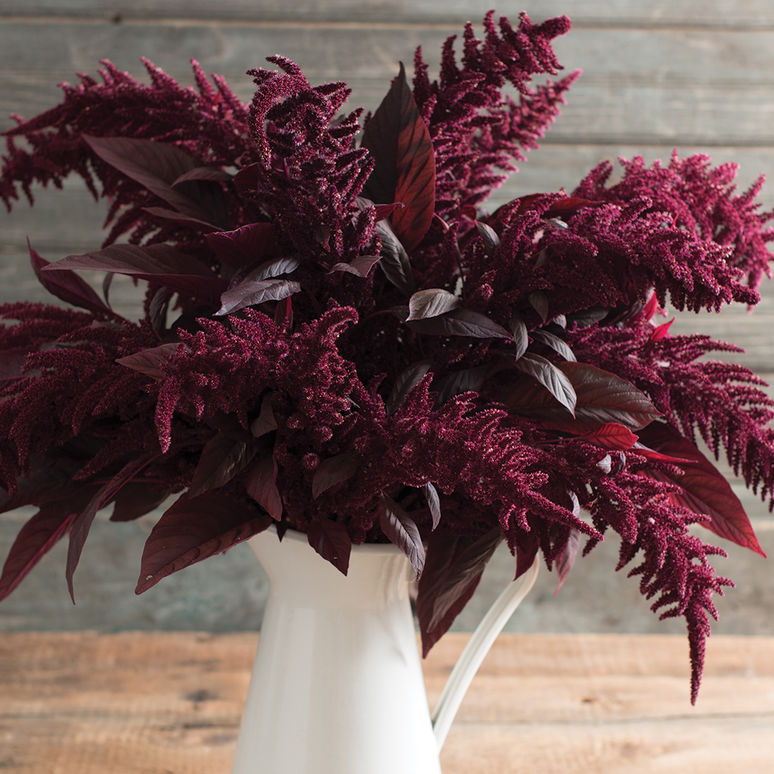 3588 Red Spike ( Amaranthus cruentus )
Outstanding dark red cut flower material. Ideal color and form for late summer and fall arrangements. We found Red Spike to be more useful in arrangements than other amaranth varieties because of its gracefully arched, feathery plumes. When plants are young and leaves are tender, the foliage makes a nice edible green.
An annual plant growing 48-60 inches tall.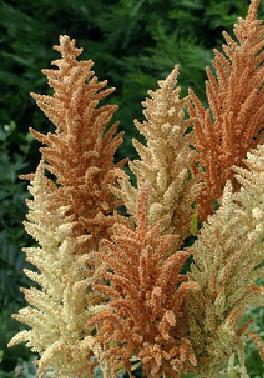 3381 Autumn Pallet
A. cruentus, fall hues, bronze to light orange, wide spikes, dark green leaf, long lasting cut or for border, grows 36 inches tall.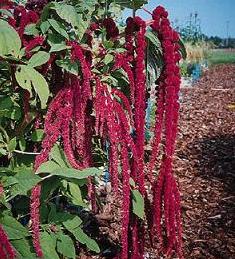 3375 Red Tails
A. caudatus (Love lies bleeding). Multiple brilliant red cascading flower spikes, showy plant, for garden or cut, grows 32 inches tall.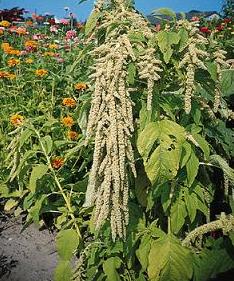 3376 Green Tails
A. caudatus (Love lies bleeding). Long green/yellow pendulous spikes, for cut or drying, grows 42 inches tall, blooms in 8 weeks from seed.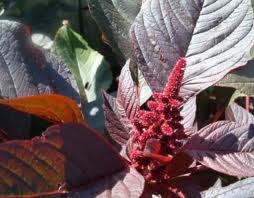 3299 Amaranthus Pygmy Torch
Amaranthus hypochondriacus. Mid height, crimson upright spikes, grows 16 inches tall.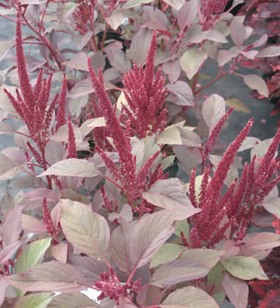 IM084 Velvet Curtains ( Amaranthus cruentus )
Intense crimson flowers and shiny purple red foliage, a vivid color show, easily field grown for cutting material, grows 36" tall, blooms in 6 weeks from seed. Annual.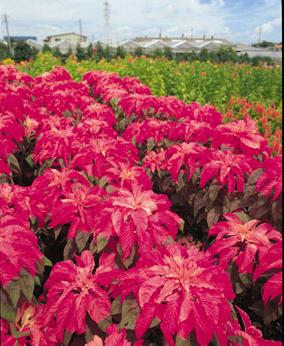 2573 Amaranthus Illumination
Amaranthus tricolor. Topmost foliage bright red and upright, with olive/red variegated leaves below. Grows 42 inches tall. Annual.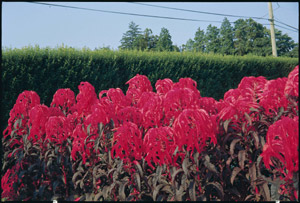 2968 Amaranthus Early Splendor
A. gangeticus, early, vigorous well branched plant, pendulous brilliant scarlet red, deep maroon foliage, grows about 42" 6all, annual.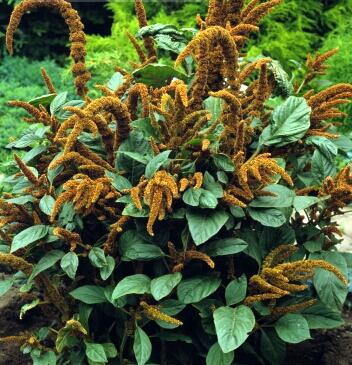 2969 Amaranthus Hot Biscuits
A. cruentus. Fleuroselect, warm orange brown spikes, very unusual, excellent cut, grows about 36" tall, annual.