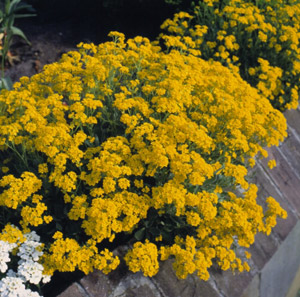 SF016 Gold Dust ( Aurinia saxatilis )
A perennial groundcover. Bears grey leaves and golden yellow flowers in early spring. Does well in rock gardens and rockwalls in well drained soil. Plant seeds from March to June.
Color: Golden Yellow Zone: 3-9 Spacing: 6" apart to form groundcover Height: 6-12" Start Seeds: Anytime of year inside, for transplanting outside in Spring.