Jim's Grow Your Own Birdfood Garden Seeds
---
Birdseed is easy to grow and natural seed will attract even more birds than filled feeders. As a bonus, by growing your own birdseed you will eliminate the need to fill feeders, since the birds will happily feed directly from the plants.
Informative articles found on the web:
A nice blog page about
The top 5 plants to attract and grow birdseed
from our friend Joe Johnson.
---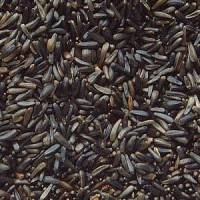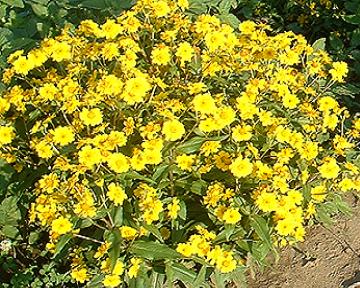 BF001 Earlybird Niger ( American Niger Seed Company )
Now you can grow your own Niger seeds in the USA! Niger is a beautiful annual plant covered with yellow blossoms that bees love, followed by seedheads full of niger seeds. This annual plant can produce seeds in as little as 50 days, allowing you to grow multiple crops during the year.
Niger is the common name for Guizotia abyssinica. Niger has been cultivated in Ethiopia and India for over a thousand years. It is not a thistle or related to any thistle. It has none of the characteristics that make some plants weeds, while this plant will self seed if allowed to, it is in no way invasive.
Earlybird 50 Niger is very attractive to honeybees and appears to produce much honey. It will aid pollination in any garden or orchard.
All imported niger seed that you find in the birdfeed sections at stores is sterlized, the reason is that in 1982, large shipments of niger seed were detained at ports of arrival because during a U.S. Department of Agriculture inspection they had been found with contamination of dodder seed (Cuscuta sp.). Dodder is a serious agricultural pest because it is a parasitic weed which attaches itself to a host plant. This eventually leads to the decline and death of the host plant. This variety of dodder is not known to exist in the U.S.
Imported niger is not sterilized because it is a weed, but rather to kill the noxious weeds that accompany it in imported shipments.
Thanks to the folks at American Niger Seed Company, you can now grow your own niger seeds in your garden!
EarlyBird Niger, if planted in warm soils, will flower in as few as 30 to 35 days and will flower for up to 3 weeks with another 3 weeks to mature.
We offer Earlybird Niger Seed in a 9g package that will sow about 150 square feet and under good conditions will probably produce a few pounds of niger seed.
This item is currently out of stock, if you would like to be notified by E-mail when it becomes available again, simply enter your E-mail address in the field below and hit "Submit".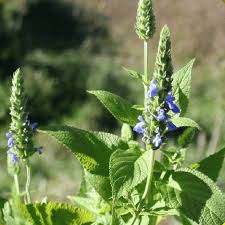 Z2827 Chia Seed Salvia hispanica
Chia is an annual herb growing to 3 feet tall. Its flowers are purple or white and are produced in numerous clusters in a spike at the end of each stem. Very easy to grow, just be careful not to overwater.
The plant grows as an annual in all climates and as a perennial ornamental in Zones 9 through 11.
Makes a wonderful windowsill potting plant and an attractive addition to the garden.
Chia seed is the edible seed that comes from this desert plant, a member of the mint family that grows abundantly in southern Mexico. You may have seen chia sprouts growing on the novelty planters called Chia Pets, but historically, the seeds have been the most important part of the plant. In pre-Columbian times they were a main component of the Aztec and Mayan diets and were the basic survival ration of Aztec warriors. It's been written that one tablespoon was believed to sustain an individual for 24 hours. The Aztecs also used chia medicinally to stimulate saliva flow and to relieve joint pain and sore skin.
Most folks do not realize what a wonderful ( and cheap to grow ) bird food chia seeds are. They are high in Omega 3 and vitamins. Chia seeds (for birds) can improve feathering, help to keep skin supple and are a good source of Vitamin E and B, calcium and also contain boron that is good for bones.
If you grow more than you need for your feathered friends, then enjoy some for your self!.
Chia has a nutlike flavor. You can mix seeds in water and add lime or lemon juice and sugar to make a drink known in Mexico and Central America as "chia fresca." As with ground flax seeds, you can sprinkle ground or whole chia seeds on cereal, in yogurt or salads, eat them as a snack, or grind them and mix them with flour when making muffins or other baked goods.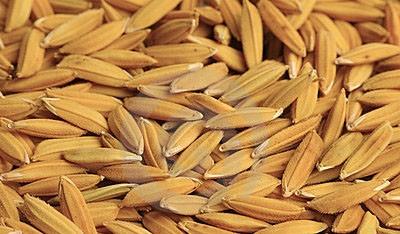 TCB004 Koshikikari Rice ( Oryza sativa japonica )
Birds love this rice, and it will produce a lot!
The myth that uncooked rice will swell and kill birds - or in more colorful versions, cause the birds to explode - is one of the most persistent and most false ones out there. Many types of birds eat different grains regularly, including rice, with no ill effects, and rice can be a nutritious addition to many birds' diets.
This is a premium Japanese short grain rice that is distinguished by its aroma, sweet flavor and texture. It is an early maturing semi-dwarf variety that has been grown successfully in the United States since 1991. Dried stalks are beautiful displayed in flower arrangements. Leaves and hulls are rough.
Maturity: Approx. 128 days.
Planting season: Late spring to early summer.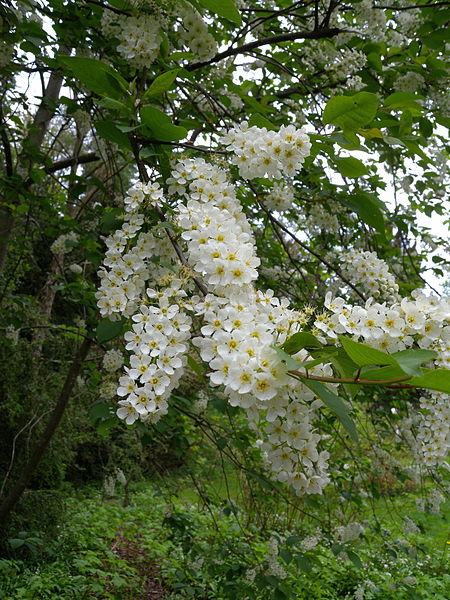 PR14 European Bird Cherry ( Prunus padus )
European birdcherry is a deciduous ornamental cherry tree growing 20-40 feet tall with a rounded crown. Fragrant white flowers in pendulous 3-6" long clusters appear after the foliage emerges in spring. Flowers are followed by astringent, pea-sized, black cherries which ripen in mid-summer. As with the closely-related chokecherry (Prunus virginiana), the fruit is extremely bitter to humans but loved by birds. Serrate, dull dark green leaves. Foliage turns yellow in fall. Zones 3-7.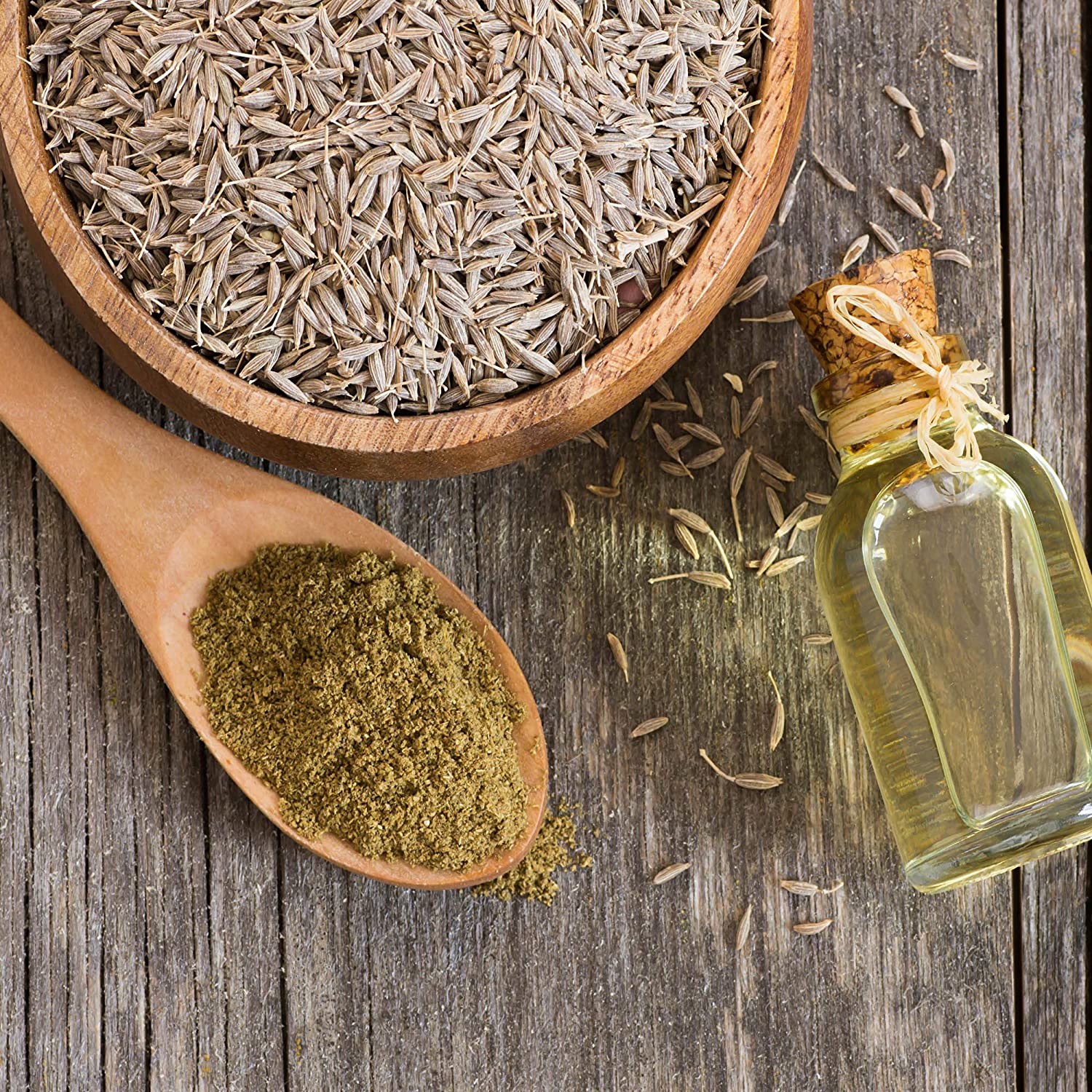 HR440 Cumin ( Cuminum cyminum )
Cumin seeds are part of many birdfood blends. It is probably best used in a mix with other seeds. Some suggest that it not be fed to parrots.
Cumin seeds contain appreciable quantities of poly-unsaturated fatty acids representing 48-70% of their total oil content, with lesser proportions of mono-unsaturated fatty acids amounting to only 18-29%. Besides, the seeds contain considerable quantities of tocopherols and allied bioactive compounds such as phytosterols and thymoquinone which are important in enhancing the overall antioxidant capabilities of the body and act against various stresses, immune dysfunctions, and other complications.
The cumin plant is a small, annual that only grows to be 1 foot in height. It has pink or white flowers. The blossoms give rise to oblong fruit that contains the seeds. The seeds are harvested in the late summer when they ripen.
Cumin has been in use since ancient times. Seeds excavated at one site have been dated to the second millennium BC. In the ancient Egyptian civilisation cumin was used as spice and as preservative in mummification.
Originally cultivated in Iran and the Mediterranean region, cumin is mentioned in the Bible in both the Old Testament (Isaiah 28:27) and the New Testament (Matthew 23:23). The ancient Greeks kept cumin at the dining table in its own container (much as pepper is frequently kept today), and this practice continues in Morocco. Cumin was also used heavily in ancient Roman cuisine.
It was introduced to the Americas by Spanish and Portuguese colonists. There are several different types of cumin but the most famous ones are black and green cumin which are both used in Persian cuisine.
In India, cumin has been used for millennia as a traditional ingredient of innumerable kormas, masalas, soups, and other spiced gravies.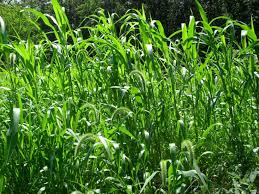 ABL07 Egyptian Wheat
An old Heirloom grain that has been grown for thousands of years. Egyptian Wheat is a tall growing (10 ft.) member of the sorghum family that is well adapted to the Southeast. Egyptian Wheat bears loose seed heads containing an abundance of seed used for cover crops, wildlife and soil building. Egyptian Wheat is well suited for game birds, especially quail. Egyptian Wheat provides great cover for quail and other game birds while also dropping seed over 180 - 200 days. Seed will mature approximately 110 days after emergence. Egyptian wheat also makes excellent cover for quail.
Best for: Turkey, Duck, Dove, Pheasant and Quail.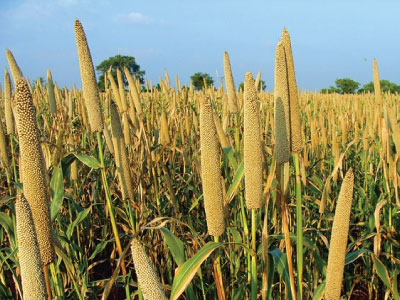 TST111 Pearl Hybrid Millet
An easy to grow bird food. Pearl Millet is a very tall grass that can reach 15 feet. High in protein, digestible, and free of prussic acid. Perfect used for hay, pasture, and silage for feeding cattle, horses, goats, and other livestock, it is also a very good green manure. Well adapted to low soil moisture, low fertility, and high temperatures. Cannot ship to CO or OR.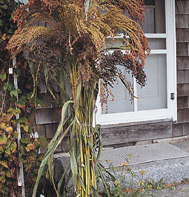 2560 Colored Uprights Sorghum ( Sorghum bicolor )
This sorghum makes a nice addition to bird food blends as well as great fall decoration! Also makes an impressive backdrop for sunflower plantings. Perfect for fall wreaths. Appealing mix of red, gold, black and burgundy with every shade in-between. Drought tolerant. Ht. 100-115". Cannot ship to IA, IN, OH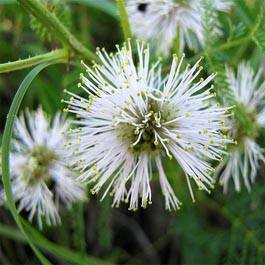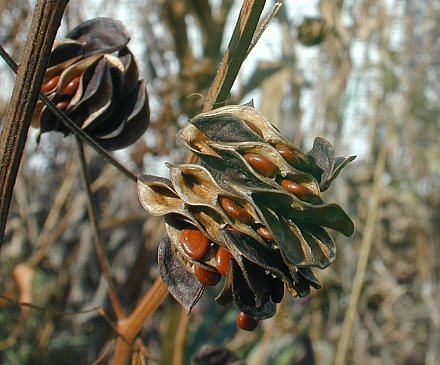 AW35 Illinois Bundleflower Desmanthus illinoensis
Used in meadows, roadsides, and tall grass prairie plantings. Good for xeriscaping. Produces fruit in the form of dark-brown clusters of pods. Due to it being high in protein, it is readily eaten by livestock and wildlife. Fixes high amounts of nitrogen in the soil and can rejuvenate worn-out soil. Attracts bees, butterflies and birds.
Illinois bundleflower is rated by some authorities as our most important native legume and is included in range revegetation programs since the species is readily eaten by livestock. The lenticular seeds contain 38 percent protein on a dry weight basis, which compares favorably with soybeans.
Seeds are desirable for wild birds. The plant is considered a nutritious and palatable browse for wildlife.
Pawnee Indians used leaf tea as wash for itching. Hopi used seeds placed in eye for conjunctivitis.
A perennial growing to 3-6 ft. tall with cream colored flowers. Hardy to zone 5. The primary attraction of Illinois Bundleflower is the refined appearance of its fern-like foliage. The subleaflets of the compound leaves fold together at night, and they close partially during hot sunny days in order to reduce moisture loss. During the morning and evening, when sunlight is less intense, the compound leaves orient themselves in the direction of the sun in order to maximize the reception of its light.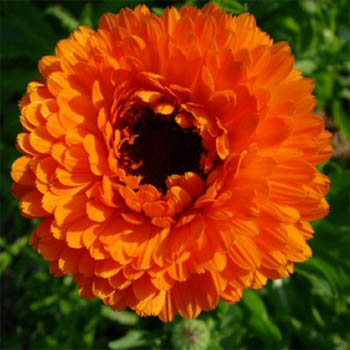 IP025 Geisha Girl Calendula Calendula Officinalis
Sow this beautiful flower seed and forget! It's easy and rewarding to establish in any garden. Notable for its striking double rich orange-red flowers. It has curved petals similar to some chrysanthemum. Geisha Girl has oval foliage that is light green. A common name for Calendula is Pot Marigold.
Calendula flower seed produces a hardy plant. It is happy in most soil conditions. It requires well-drained soil, preferring full sun to semi-shade. Calendula is attractive to bees, butterflies and birds. An annual plant growing to about 20 inches tall. For outside flower beds in zones 4-10. Deer resistant as well.
IP114 Common Black-Eyed Susan ( Rudbeckia hirta }
A favorite of finches. One of the most common flowers throughout America, this variety is perfect for cutflowers, as it has a vase life up to 10 days. Characteristic brown, domed center surrounded by yellow ray florets. Good for all flower gardens, grows to 2-3 ft. tall. Annual/Tender Perennial.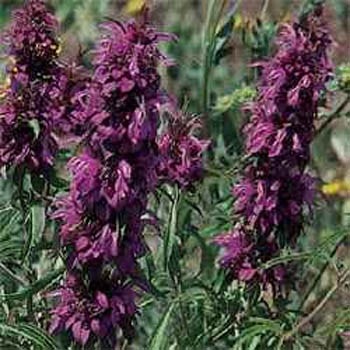 HR167 Lemon Mint ( Monarda citriodora )
Lemon scented foliage and blooms also attracts bees and butterflies. Seeds are tiny and require some careful work. Take the dried flower heads and crumble them on a paper plate, then separate the seeds.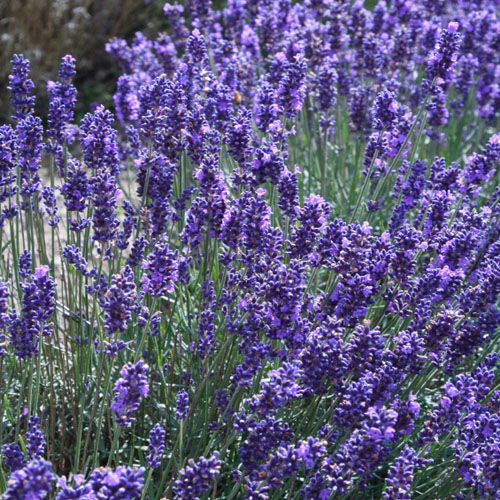 D1739 True Lavender ( Lavandula angustifolia )
Goldfinches love the seeds of lavender plants. A beautiful aromatic perennial that is hardy to zone 5-9 and can be raised in tubs in colder climates. The most fragrant lavender. Beautiful lavender flowers on long stems and narrow green leaves. Sow in fall or spring. When planted in the garden, it will deter pests with its fragrance. When dried and placed in closets and drawers with clothes, it will deter moths and lend its wonderful fragrance to the clothes.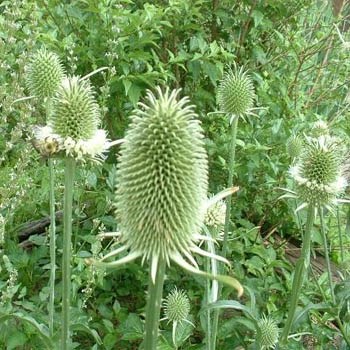 IP021 Teasel Dipsacus sativus
A very dramatic plant to have in the back border as it can reach a height of 72 inches. Sometimes called Indian Teasel or Fuller's Teasel, it has comb-like flower heads that were used in the wool industry to bring up the nap in woolen cloth. It is also an excellent cut flower for drying. It is widely used in floral arrangements and crafts.
Teasel plants will perform well in sunny areas with well-drained soil. Once established they need very little care and are fairly drought tolerant. Deer do not bother the Fuller's Teasel plant. The Teasel flowers are very popular with bees, birds and hummingbirds who love the flowers and seeds.
Teasels are considered a biennial. The first year they will not produce a bloom, but the second year, tall spikes will form with flower heads that are 4 inches, cylindrical-shaped and made up of a mass of tiny flowers. The flowers are usually a lavender color and bloom in a band from the bottom of the flower head to the top, lasting about a month.
To keep a patch of Teasel plants in the garden, let a few of the flower heads go to seed. The Teasel flower seeds will drop and self-sow.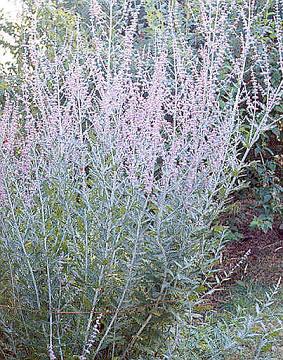 2487 Russian Sage ( Perovskia atriplicifolia )
Dry the heads then carefully shake to harvest the seeds. A graceful perennial with gray green foliage and blue flowers throughout the summer. It releases a strong warm aroma when crushed. It grows to about four feet and performs best in full sun. It is drought tolerant, preferring sandy soil which drains well. Grows 16 inches tall, hardy to zone 5.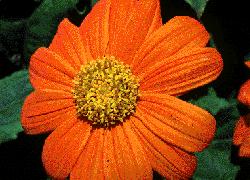 FM105 Mexican Sunflower ( Tithonia )
Deadhead them for the seeds, dry the heads and pull out the seeds, and they will bloom until frost.
Bears beautiful bright orange-scarlet flowers that are perfect for cutflowers. Grows to 36" tall and does extremely well in hot weather.
These small kernels make a nice addition to your bird food blends, plus they make wonderful fall decorations, and oh yeah, they make delicious popcorn as well!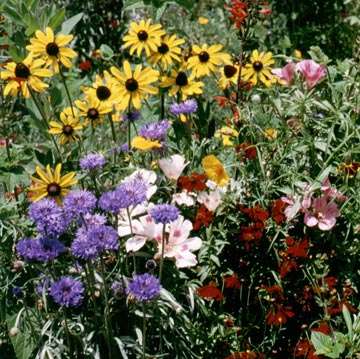 BB100 Butterfly/Hummingbird Mix
An excellent mixture of flowers for attracting hummingbirds and butterflies.
Contains: Coneflower, Arroy Lupine, Mallow, Four-O'Clock, Nasturtium, Zinnia 'Pumila Mix', Bird's Eyes, Rocket Larkspur, Sweet William Pinks, Spurred Snapdragon, Corn Poppy, Scarlet Sage, Catchfly, Balsam, Dwarf Columbine, Foxglove, Maltese Cross, Lemon Mint and Rocky Mountain Penstemon.
Sow seeds in February in South, April in the North.
2 ounce package of seeds will cover 300 square ft.