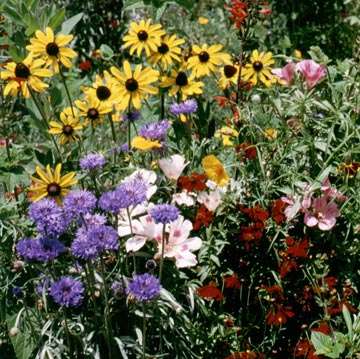 BB100 Butterfly/Hummingbird Mix
An excellent mixture of flowers for attracting hummingbirds and butterflies.
Contains: Coneflower, Arroy Lupine, Mallow, Four-O'Clock, Nasturtium, Zinnia 'Pumila Mix', Bird's Eyes, Rocket Larkspur, Sweet William Pinks, Spurred Snapdragon, Corn Poppy, Scarlet Sage, Catchfly, Balsam, Dwarf Columbine, Foxglove, Maltese Cross, Lemon Mint and Rocky Mountain Penstemon.
Sow seeds in February in South, April in the North.
2 ounce package of seeds will cover 300 square ft.