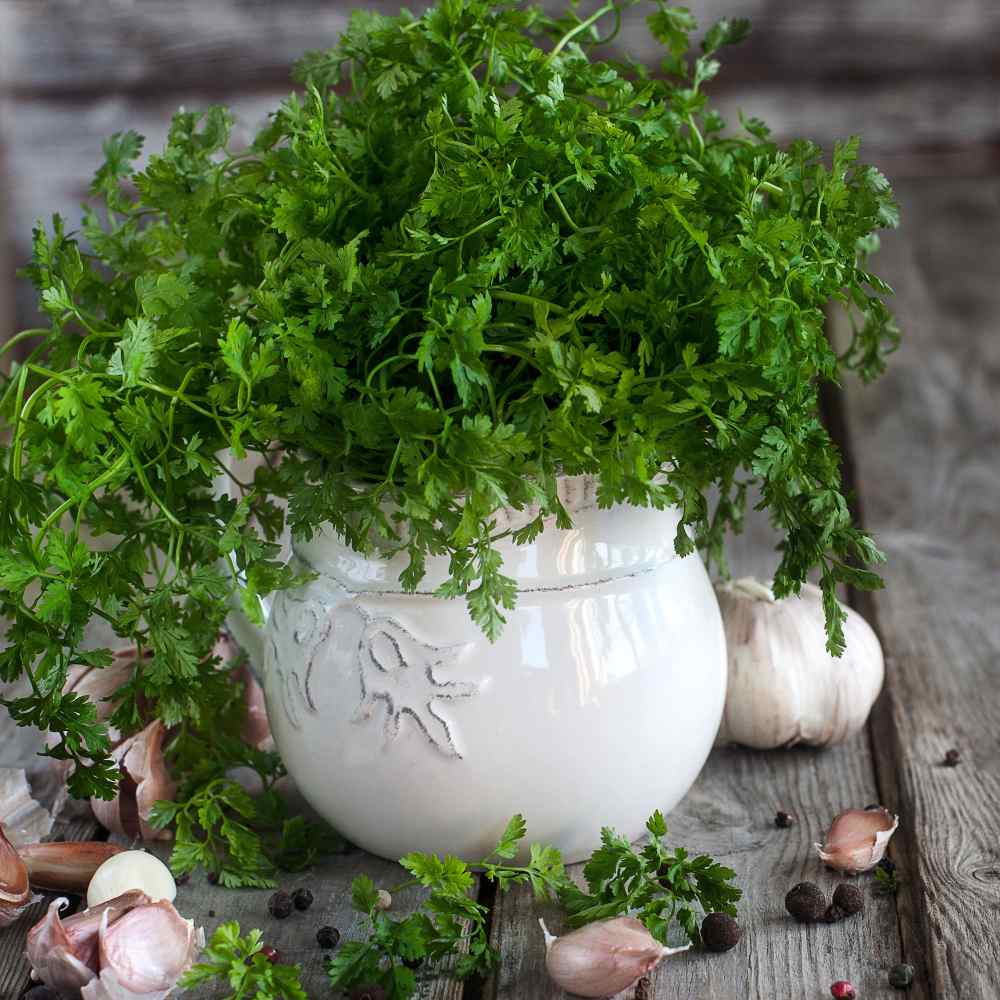 5021 Chervil Curled Leaf
Widely used throughout Europe and The USA and fast becoming one of the most popular herbs used in cooking, with a delicate aniseed flavor. Chervil Curled is an annual with fine cut dark green leaves. Used for flavoring salads and stuffings.
Extremely sweet and aromatic herb. Leaves are similar to parsley in appearance, but more delicate.
Usually grown as an annual for best results. Grows about 12" tall, 120 days till maturity from seed.
Thriving in cooler weather, chervil will often over-winter in milder climates if sown late or allowed to self-seed. It is an easy-to-grow herb and can be sown and grown in a windowbox or trough, in pot on a deck, or indoors on a windowsill as long as the container is deep enough to support its long taproot.