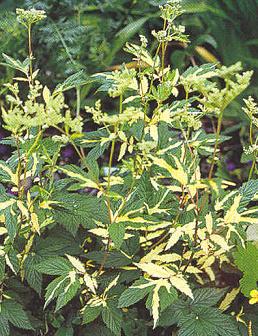 3107 White Meadowsweet. ( Filipendula ulmaria )
White flowers atop tall plants, thrives in moist soil, grows 30" tall, hardy to zone 3, perennial.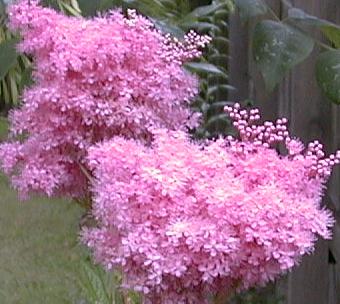 TRN265 Venusta ( Filipendula rubra )
This selection of Meadowsweet forms a sturdy, upright bush with a bold appearance. Fragrant salmon pink plumes top the turkey foot shaped foliage ,against deep green lacy foliage.
Stunning towards the back of a moist border, and especially nice at the waterside. Good for cutting. Plants cannot dry out during the summer.
Used as a flavoring for vinegar, jam and wine. USDA Hardiness Zone 4-8. Height: 72-96 Inches. Spread: 36-48 Inches.