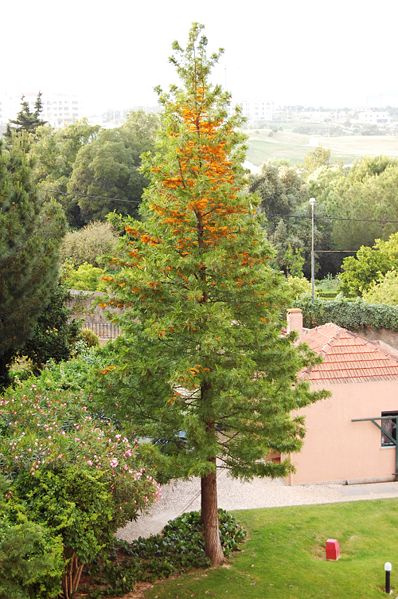 TRM689 Silk Oak ( Grevilla robusta )
This Australian tree is used as a landscape tree in warm zones and is also makes a indoor houseplant if kept pruned to size. It has fern-like, pinnate leaves which are rather lacy. It grows to 90' but as an indoor ornamental it may be kept quite small by pruning. Makes an interesting bonsai. The yellow flowers are in upright racemes.
Although it can be a relatively fast( actually, very fast ) growing evergreen tree, this plant is often grown as an annual for foliage effect, making a bushy shrub to 8 feet or more in a season ( less if grown inside in container ), clad in attractive, olive-green, fern-like leaves which are paler beneath.
Racemes of attractive, fragrant golden-orange bottlebrush-like blooms open in the spring and these are often used commercially for honey production.
Young plants make appealing florist pot crop, similar to asparagus fern, good cut vase material.