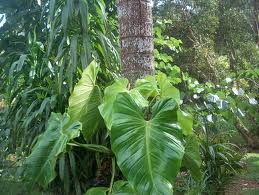 TRM016 Elephant Ear Philodendron Philodendron Impe
Large boat-shaped decorative leaves, thick succulent midribs accent dull-glossy fleshy leaves overlapping shingle-like on a very thick stemmed clambering vine. Easy indoor potplant for mossed pole culture. Very seldom available in the trade.
This item is currently out of stock, if you would like to be notified by E-mail when it becomes available again, simply enter your E-mail address in the field below and hit "Submit".