Kabocha Squash Seeds
Kabocha is a type of winter squash, a Japanese variety of the species Cucurbita maxima. It is also called kabocha squash in North America. It has a strong yet sweet flavor and moist, fluffy texture like chestnuts.
A good description is that it's fluffy, chestnut-texture is similar to a sweet potato crossed with a pumpkin. It is used widely in Asia, especially Japan and Korea, where it is fried into tempura, stewed, or even used in desserts.
Food anthropologists have determined that the squashes originated in Mesoamerica and were then brought to Asia by the Portuguese.
Full of beta carotene, iron, vitamins, and other good stuff, kabocha is also extremely good for you. It's smaller than most winter squashes, so it's perfect for single servings or small households.
Useful gardening information
To start indoors, plant squash seeds 3/4" deep in flats or large-celled 6-packs. Soak the potting soil and place them in a warm place until germination, which should occur in 5-10 days, depending on temperature.
Links to useful information on the web:
How to roast kabocha squash.
23 great kabocha squash recipes.
---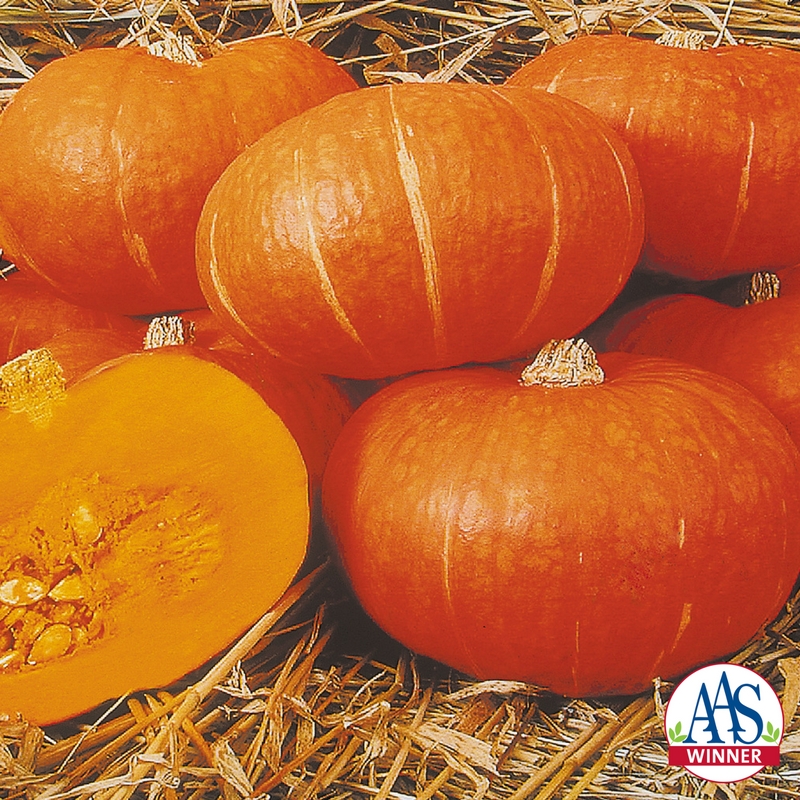 TRN505 Sunshine
Stunning, scarlet fruit. Tender flesh is smooth, sweet, and bright orange for baking, mashing, and pies. Deep scarlet fruits are slightly flat-round, avg. 3-5 lb. Vigorous, short vine. Sunshine's appearance and eating quality are superior to other varieties of this type. Can be consumed at maturity. Averages 3-4 fruits/plant. AAS winner. 95 days.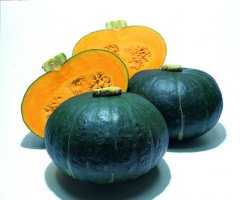 TRN506 Sweet Mama
This Japanese kabocha squash is an All American Selections Winner. It has a distinct growing habit and produces a vine with almost no side branches. The 3-4 lb fruits have dark green skin and are borne close to the root end making it possible to interplant these vines quite closely. The flesh is dark yellow, dry, sweet and nutty. This variety is great for home garden and market growers. Stores well. 85 days.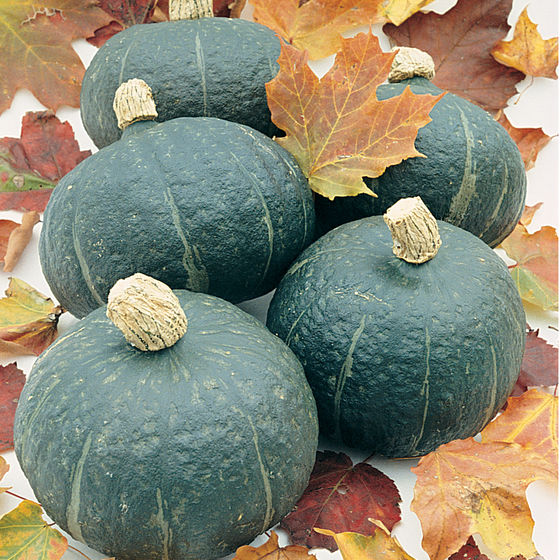 TRN523 Black Forest
Smaller size kabocha. Dark-green, flat-round fruits with slightly tapered stem ends. A bit smaller than typical kabocha, averaging 3-4 lb., with deep-orange flesh that is medium-dry and sweet. Avg. yield: 4-5 fruits/plant.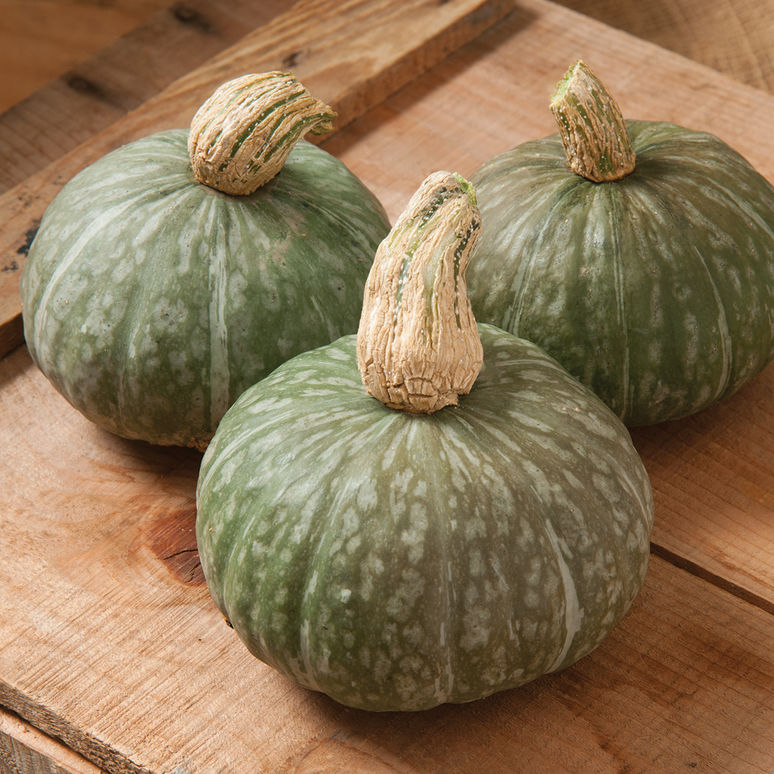 TRN524 Shokichi Green
Attractive, mini kabocha. Small green fruit with lighter stripes makes a perfect single serving at 1/2 to 1-1/4 lb. Very good flavor and texture. Its diminutive size allows it to double as a table-top ornamental. Avg. yield: 5-7 fruit/plant. 100 days.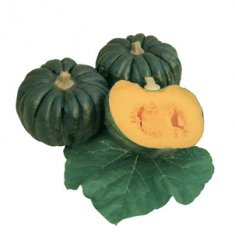 TRM817 Kogiku
An early maturing and disease resistant high producer, this large Japanese pumpkin has uniform 2 lb. fruits. Dark, textured, shiny green skin with 17 to 20 slits, covers flavorful and sweet, dark yellow flesh. Popular with Japanese caterers, professional chefs, and the gourmet food industry. 65 days.
---
Share a growing tip or recipe and help other gardeners!

Click on the Contact Form link, place "Tip" in the name line and fill in your information. If we accept your Kabocha Squash growing tip or recipe, we will post it on this page.