* We have a few of the following seeds available on a limited basis. These seeds are left over from seed trials and special orders. We are making them available to the general public on a first order, first served basis.

* Seeds will be shipped within 48 hours of receiving order.
* This list changes very often, please keep checking back in to see seeds available.
that we use in our own greenhouses. We find we receive significantly better germination results when we use this primer on Musa, palms, tropical, wildflower and other types of seeds.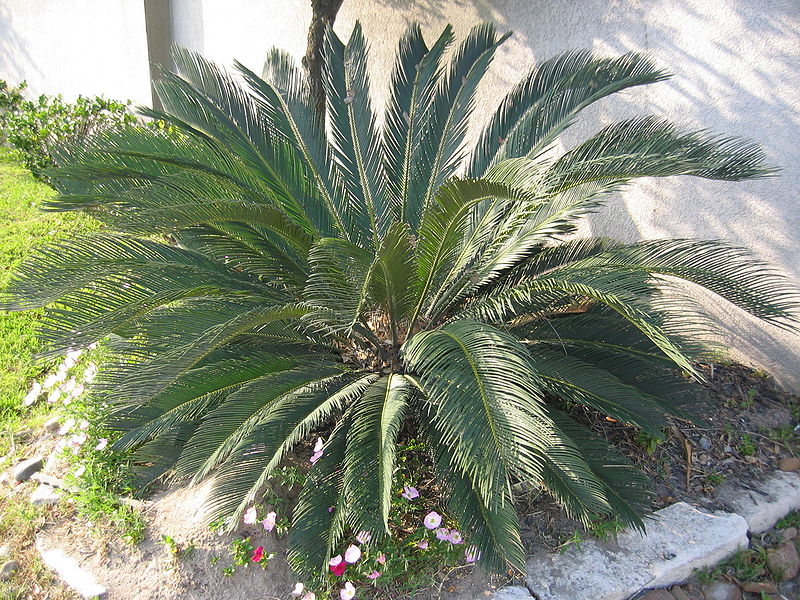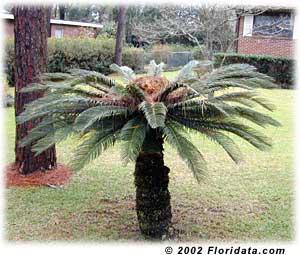 Z2001 Sago Palm ( Cycas revoluta )
One of the most primitive living seed plants, they are also very unusual and popular ornamentals. A rugged trunk, topped with whorled feathery leaves has lead to the common name "Sago Palm", however it is actually related to conifer and Ginko trees - all cone bearing plants which trace their origins back to the ancient flora of the early Mesozoic era. Often called "living fossils", Cycads have changed very little in the last 200 million years.
Regardless of age or size, Cycas revoluta is one of the easiest plants to grow, indoors or out, by beginner or expert. This subtropical adapts to a wide range of temperatures from 15 to 110 degrees F (-11 to 42 degrees C), accepts full sun or bright interior light, thrives with attention, and tolerates neglect. In addition, Cycads are extremely long-lived. A 220 year old specimen of Encephalartos, a relative of Cycas revoluta, is on display at the Royal Botanic Garden, Kew England; the restoration of the famous Palm House required it to be temporarily transplanted to a holding area for more than a year; the move was successful and is an example of the durability of these ancient "living fossils".
This is an excellent opportunity to raise these expensive plants yourself for less than a buck a plant.
These are fresh seeds that will germinate in a few months. If kept in the refrigerator, these seeds will remain viable for over a year.
Excellent container plant or outside garden plant for warm climates.
Jim's Notes:
Give roots ample room to grow by picking a pot or container that is a minimum sixteen inches deep or more.
The Sago Palm can be grown inside the house near a bright window. Like other cycads, they do not want to be over-watered.
Let the soil dry out a bit before watering.
Try to avoid overhead watering; this may cause rot and possibly total decay of the plant. The soil mix should be quick draining.
The plants are quite cold hardy and can tolerate temperatures below 20° F. Overall, it is an outstanding species that is quite versatile and easy to grow. It is usually free from pests but can occasionally get into problems with scale or mealy bug, which should be treated.
Fertilizing with a balanced tropical fertilizer with microelements will usually suffice. Sagos typically throw a new set of leaves during the Spring or Summer.
It is quicker and easier to grow Cycas revoluta in the ground as opposed to a container. In general, Sago Palms need sun to grow well. In coastal areas, it is best to plant them in full sun.
In more interior locations or desert localities, they still prefer good sun or at least part day sun. Growing the Sago Palm in the shade typically gives one lanky, stretched-out leaves that are weak.
If in too much shade, this species can actually just stall and do nothing (such as refusing to throw any new leaves).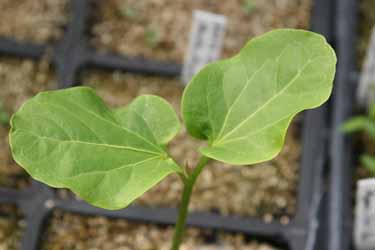 1A137 Physic Nut Tree ( Jatropha curcas )
Physic nut is a drought resistant shrub that grows up to 15' tall with spreading branches.
The black thin shelled seeds are toxic; they contain the toxalbumin curcin and this make them fatally toxic. Caution is advised when using physic nut! However, they also contain a high percentage of oil used for candles, soap and bio-diesel production. The fruit contains 3 large black, oily seeds.
Physic nut has insecticidal - and fungicidal properties. It has yellow-green flowers and large (pale) green leaves. It is a drought resistant shrub with a smooth gray bark. Barbados nut has latex that contains an alkaloid (jatrophine) which shows anticancerous properties.
In Suriname's traditional medicine, the leaves of this plant are used against stomachache, diagnosed in children: boiled leaves for conditions of the gums and throat; tea of the leaves for stoppage of urine, constipation, backache and inflammation of ovaries. We do not recommend the use of this plant for medicinal purposes, it can be very toxic.
Hardiness: USDA zone 9 - 11. Culture: full sun, well drained soils but grows on almost any soil. Does not need much water; is resistant to drought and can withstand short, light frost.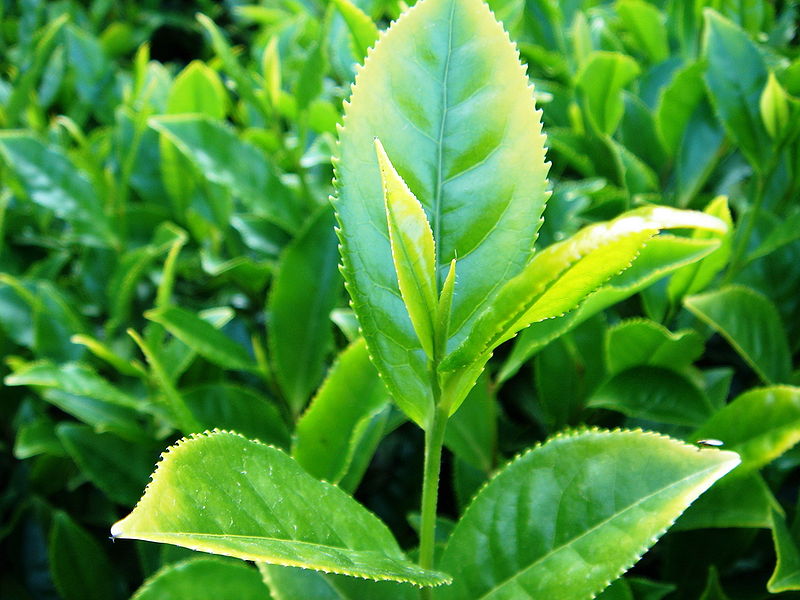 Z2600 Tea Plant ( Camellia sinensis )
This is the tea produced commercially around the world. The tender, young leaves are used in the process of tea production. Can be grown in tubs inside, or in cool greenhouses, outdoors in warm climates. Prefers moist, well drained, humus rich, slightly acidic ( 5.5-6.5 )soil. We recommend maintaining a 2-3 inch deep mulch of shredded bark or leaves around base of plant.
Hardy to zone 7. To make green tea, pick only the top 3 leaves from new growing tips, spread and dry in the shade for 6-8 hours, then in an open pot, heat ( simmer ) the leaves, stirring frequently for about an hour.
For black tea, you must ferment the leaves. USDA Zones 8 to 11.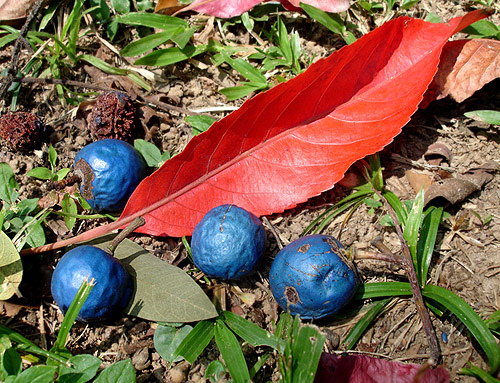 Z1985 Rudraksha Bead Tree ( Elaeocarpus granitrus )
Large tropical tree known mainly for its large round 1" seeds that are covered with an ornate, convoluted pattern. Seeds have religious significance in Hinduism, also used as beads, buttons, etc. Flowering 1/2" white blossoms in drooping racemes. Leaves are 5" long, serrulate & elliptic. 5 large marble size seeds per pack.
Each large "seed" that you receive actually encapsulates the true seeds which are between 5 and 8. You may choose to break the seed shell with a hammer to remove the small seeds that are within, or you may plant the large "seed".
If it is planted it may take up to 6 months to germinate and must be planted at a depth of 1 1/2" in well draining soil mix. Keep constantly warm, lightly moist and in full sun.