Oak Tree Seeds
The seeds on this page can only be shipped to customers in the USA, no Canada or overseas delivery.
All seeds on this page are from the 2017 season harvest.
---
Find your zone
using Garden Web's Zone Finder
---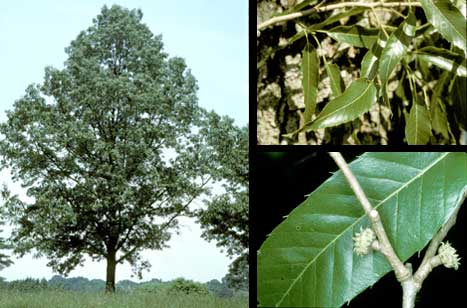 Q1 Sawtooth Oak ( Quercus Accustissima )
Sawtooth Oak is an attractive, large, deciduous tree, 50 feet in height or taller with a rounded, broad, pyramidal shape (Fig. 1). The leaves are similar to chestnut (Castanea) and have small bristles at the edges. New spring leaves are an attractive bright yellow-green and fall color varies from dull yellow to brown.
The trunk and bark of Sawtooth Oak are gray-brown and deeply furrowed. The trunk flares out at the base lifting sidewalks and curbing if planted in tree lawns less than USDA hardiness zones: 5B through 9A . Origin: not native to North America Uses: large parking lot islands ( 200 square feet in size ); wide tree lawns ( 6 feet wide ); recommended for buffer strips around parking lots or for median strip plantings in the highway; shade tree; specimen; residential street tree; tree has been successfully grown in urban areas where air pollution, poor drainage, compacted soil, and/or drought are common. Native to Himalayas, China and Japan.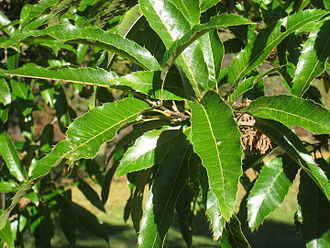 Q11 Gobbler Oak ( Quercus Accustissima Gobbler )
Great choice to plant for wildlife the turkeys love them. The gobbler sawtooth oak is just a smaller sawtooth oak producing smaller acorns that birds and turkeys can eat. Known for rapid growth and heavy production.
The Gobbler Sawtooth Oak is one of the fastest growing of the Oak trees. It can grow to 50 feet and has a 60 foot broad, rounded crown. The seven inch glossy, dark green leaves are lance-shaped and fill the tree out nicely. The bark is grey-black and forms attractive ridges as the tree ages.

When fall arrives, the foliage will turn a yellow-brown that provides a more subtle backdrop for the showier foliage colors in your yard.
Gobbler Sawtooth Oaks are often grown for their appeal to wildlife, as the tree produces large acorns in abundance. The Sawtooth produces acorns sooner than other oak trees.
The Gobbler Sawtooth is drought, heat and humidity tolerant, pest resistant and generally considered a low maintenance tree.
The Gobbler Oak is a slightly smaller Sawtooth Oak offspring which was developed specifically to have smaller, easier to eat acorns available for wildlife animals to eat. Gobbler Oaks begin to form acorns in 5 years, earlier than other oaks and can grow up to 40' tall.
The Gobbler Oak tree is sun loving and drought resistant. The autumn color change ranges from yellow to yellow-brown. The canopy of the tree's limb spread is very wide and making a lot of excellent, deep shade that is low lying.