Oenothera Seed ( Perennial )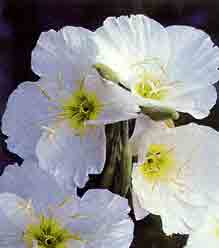 TPF099 Pale Evening Primrose ( Oenothera pallida )
White trumpet blooms on spreading plants. Sweet scented. Perennial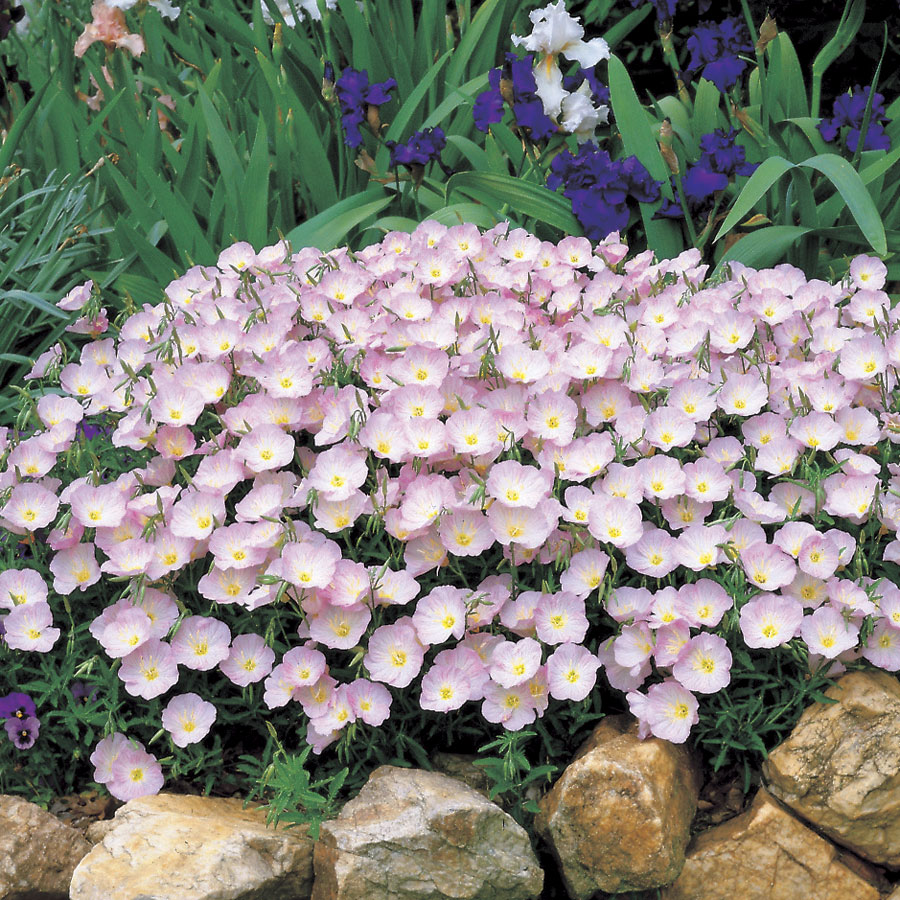 FS490 Pink Evening Primrose ( Oenothera )
A lovely border plant growing to 12" with silky, rose colored blooms that deepen to a -yellow center. Highly fragrant.
Color: Rose Zone: 5 and up Spacing:close Height:12" Start Seeds: Anytime of year inside, for transplanting outside in Spring.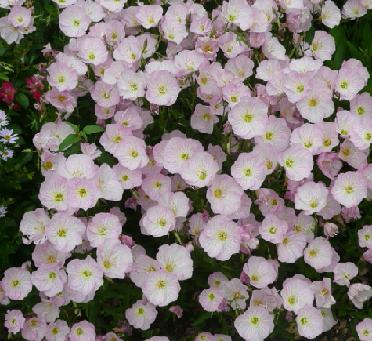 TRN540 Sissy Pink ( Oenothera berlanderi )
Delightful long blooming pastel pink blooms, clump forming spreader, for masses of groundcover color in early summer, reblooms, first year, hardy to zone 5.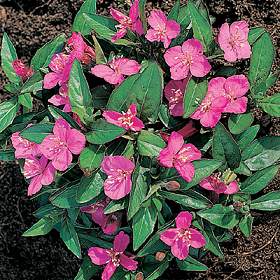 TRN264 Glowing Magenta ( Oenothera kunthiana )
Compact mounding, deep green leaf, 1½" deep pink flowers, blooms first year , grows 6" tall, hardy to zone 5.