Onion Seeds
Useful gardening information
Onion is a cool-season vegetable that can be grown successfully throughout most of temperate North America. Onions may be grown from sets, transplants or seeds.
Onions start bulb formation when the day length is of the proper duration and different varieties of onions require different day lengths to initiate bulbing. In general, most common varieties fall into one of two classes, long-day (for northern latitudes) and short-day (for southern latitudes). For this reason, onion varieties that are grown in the South are not adaptable to the North and vice versa. Late plantings of the suggested varieties also result in small bulbs or lack of bulbing altogether in any location.
High temperatures and low humidity are advantageous during bulbing and curing. Onions have shallow roots and compete poorly with weeds and grasses. Timely shallow hoeing and cultivation are important, especially when the onions are small.
Onions may be eaten raw, broiled, boiled, baked, creamed, steamed, fried, french fried and pickled. They are used in soups and stews and combination with vegetables and meats.
Informative articles found on the web:
How to Grow and Care for Different Types of Onions
Health Benefits of Onions
3,076 Onion Recipes
Pelleted Onion Seeds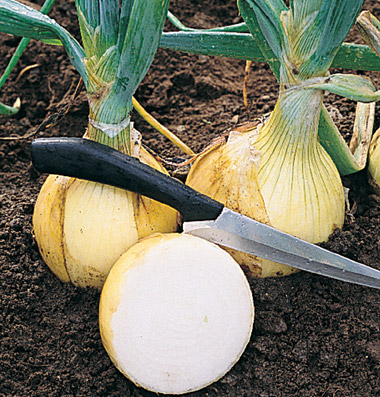 TRM837 Ailsa Craig Exhibition ( Pelleted Seed )
Huge, mild onions. Yellow-skinned, round bulbs of the Spanish onion type. Ailsa Craig has a distinct advantage over regular Spanish varieties in earliness and cool weather tolerance. Short-term storage into early winter. 110 days.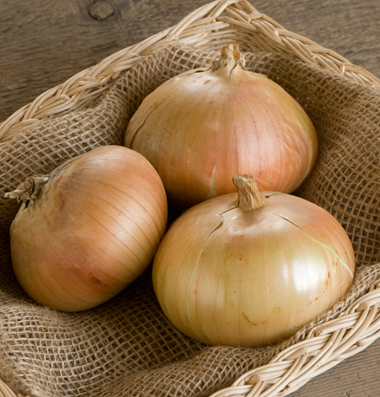 TRM838 Bridger ( Pelleted Seed )
Earliest onions from seed. Can be planted in the fall and covered with row cover. Bridger can be harvested in August from spring sowings for short term storage only. In areas with normal low winter temperatures above -10°F, seeds sown in August can be harvested early the next summer. In colder areas, it can be planted in the fall and covered with row cover . 90 days.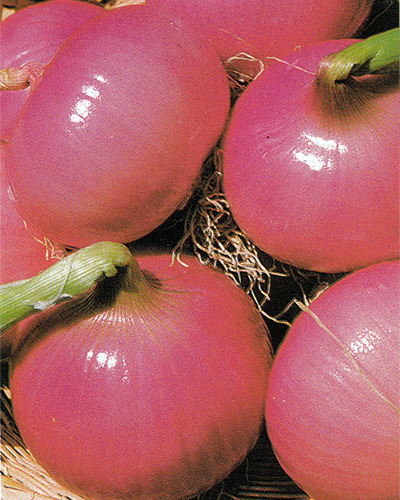 IP075 Rossa Savonese
Translucent, semi-flat, red, sweet onion originating from Spain. Mild, excellent flavor. Beautiful onion, excellent for salads and as a fresh slicer. Intermediate Day. 100 days.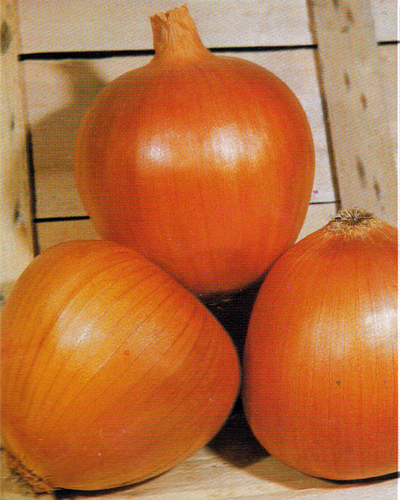 IP076 Dorata Di Parma
The 'golden' onion of Parma, Italy. A late maturing onion with golden upright top-shaped large bulbs. Excellent storage quality. Compares to any of the top yellow varieties for taste. The shape makes for great slicing. Long Day. 110 days.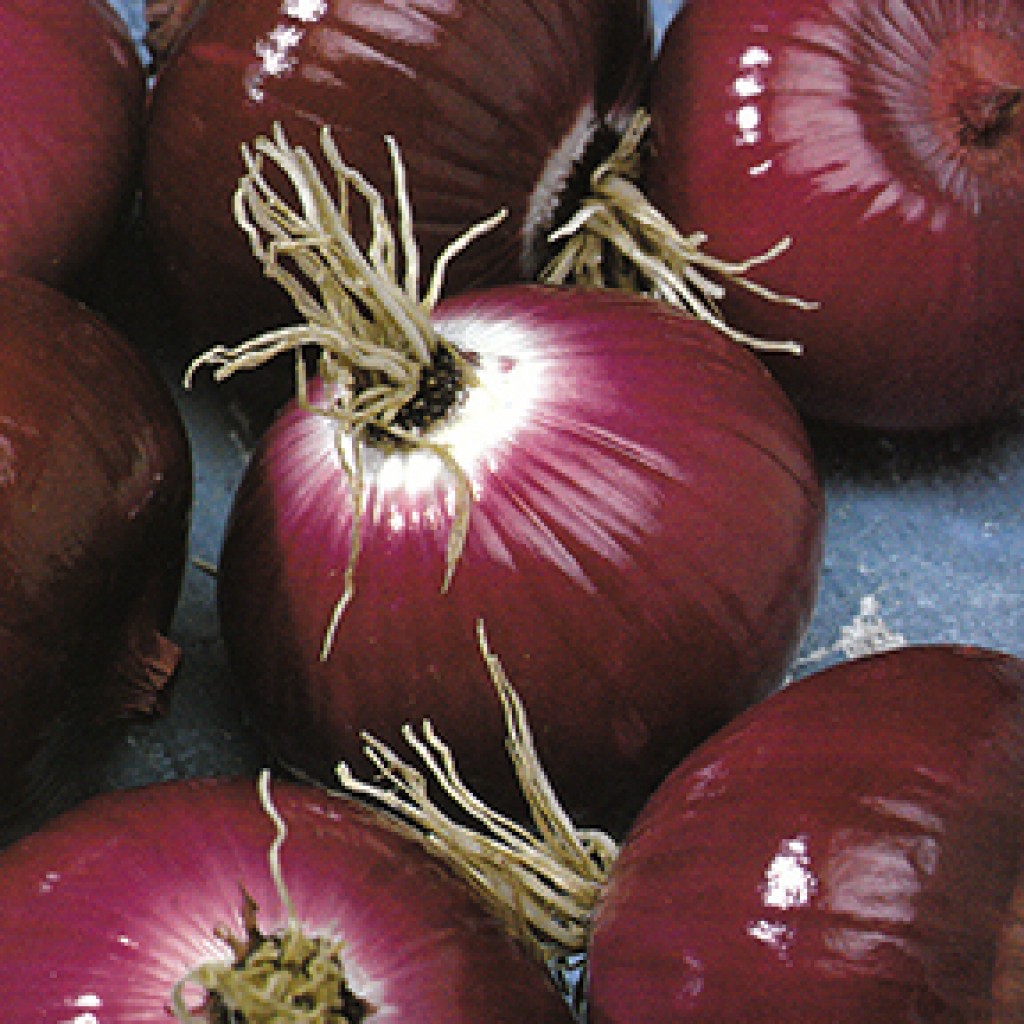 SF134 Rossa Di Toscana
A red onion with a powerful flavour. Onion 'Rossa di Toscana' produces glossy, red skinned bulbs with attractive dark red tinged flesh. This colourful Italian onion is ideal for storing for autumn and winter use. 100 days.