Palm Trees from around the World

Important Note: Most of the seeds on this page will benefit greatly from using the CAPE Smoke Seed Germination Primer that we use in our own greenhouses. We find we receive significantly better germination results when we use this primer on these types of seeds.
For years I have wondered why palms are not present in all homes where house plants are enjoyed. I have about come to the conclusion that price and a general misunderstanding about these wonderful plants are the main culprits. The price for a developed palm plant can be quite staggering. Even the smallest palm in a five gallon container can cost around twenty-five to fifty bucks. A mature tree palm delivered to your home can cost from several hundred to several thousand dollars.
A misconception about palms is that they will only grow in the tropics and deserts. While it is true that many of the over three thousand species of palms do thrive in these hot humid areas, it is also true that some are quite cold hardy and with some degree of protection can be raised in areas where it freezes. And it is very true that almost every palm makes a good houseplant although some of the tree types will eventually out grow their limited surroundings.
Another unknown about palms it that they can be easily raised from seed at a cost of less than a dollar each. They require little maintenance and add beauty and value to your home.
Here is a selection of my favorite palms. I hope you will try a few.
1A445 Silver Queen Palm ( Syagrus romanzoffiana Litoralis )
A robust cultivar of the Queen Palm from Argentina, Uruguay and Southern Brazil, where it is found to over 3300 ft. altitude, with a thicker, sturdier trunk that supports a compact crown of arching leaves with particularly thick and wide leaflets. It is very hardy to cold and is said to survive temperatures down to 15°F undamaged. Apparently this palm has already been in cultivation in the U.S. for a while, most popularly under the name Silver Queen. Reportedly, the palm received that name in Florida not because its leaves or any other of its parts are silver, but rather because after a hard freeze that killed all the more tender Queen Palms, the ones that survived, the Silver Queens, had leaflets that appeared in a strange, translucent silver tone in sunlight, the result of a light frost damage.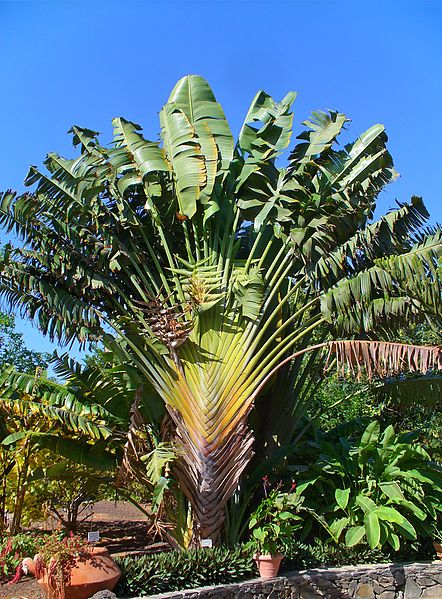 P18 Traveller's Palm ( Ravenala madagascariensis )
This famous Banana relative is a popular ornamental in tropical regions throughout the world. Its most conspicuous characteristic is the distichous leaf arrangement, which gives the entire plant the appearance of a huge fan. Easily produced from seed, it is Very fast growing. A very large plant with large leathery leaves that reach 60 ft. tall or more when mature outside. Rather easy to raise inside or out, makes a wonderful patio or tub plant for cooler areas.
For zones 9b and above outside.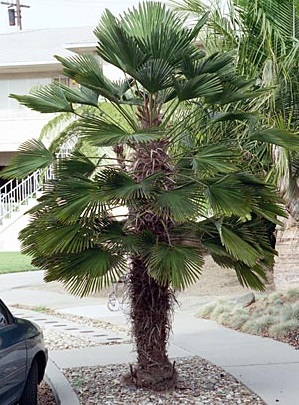 Z2824 Waggie Palm Trachycarpus wagnerianus
The medium cold hardy Miniature Chusan Palm is more commonly known as the Waggie Palm or just plain Waggie. It is also known as the Dwarf Chusan Palm, however the Miniature Chusan Palm is not so miniature as this palm has been spotted reaching heights up to 30 ft. It's rare in the United States to see a waggie this tall, as they are extremely slow growers.
One of the slowest growing palms in the palmae family. Very similar to its brother the Windmill Palm (Trachycarpus fortunei), the Miniature Chusan Palm has distinctive characteristics that differentiates it from the Windmill Palm. The Windmill Palm (Trachycarpus fortunei) has and overall appearance of being more dainty and leggie.
The Miniature Chusan Palm (Trachycarpus wagnerianus) has and overall appearance of being more compact. It has smaller leaves that are much more stiff and deeply-cut. The leaves are green to dark green in color and are rounded in outline and held on shorter stems. Therefore having shorter stems they are more resilient and will not bend under the weight of snow or ice. The Waggie Palm is very cold hardy withstanding temperatures down to 0 degrees and below with little to no damage. It has shown no leaf damage in Zone 6 and will make it through anything this climate can throw at it.
The Miniature Chusan Palm is also disease free and worry free. This palm enjoys full sun to partial shade and will do best with well drained soils. It is adaptable for both containers or gardens, making it the ideal choice for the tropical look with no worries of freezing cold temperatures.
This palm tree will make a great addition to any home office or landscape. It will give a sense of the tropics with little cost.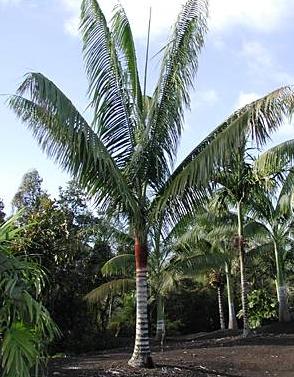 RLP103 Red Neck Palm Dypsis lastelliana
A fabulous, tall and slender palm from northern Madagascar, where it grows in rainforest or coastal forest. The Red Neck Palm has huge, pinnate leaves with pendulous leaflets and a dark red-brown to purple- black crownshaft. It has similarities to D. leptocheilos, the Teddy Bear Palm, but is generally taller and more elegant. D. lastelliana is easy to grow and best suited to warm subtropical and tropical regions. Young palms make attractive house plants.
This item is currently out of stock, if you would like to be notified by E-mail when it becomes available again, simply enter your E-mail address in the field below and hit "Submit".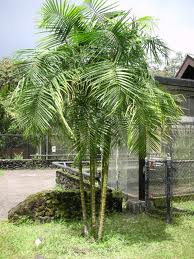 RLP018 Sugar Cane Palm Dypsis baronii
A really stunning specimen for smaller gardens and can be utilised as a smaller, dramatic palm in larger garden designs also. Native to Madagascar.
High on the list of covetable palms and much admired for it's prominently ringed multiple trunks. Very similar in appearance to the Golden Cane ( Dypsis Lutescens), but hardier, smaller & more elegant.
For zones 9b-11 outside, but also a wonderful container palm.
This item is currently out of stock, if you would like to be notified by E-mail when it becomes available again, simply enter your E-mail address in the field below and hit "Submit".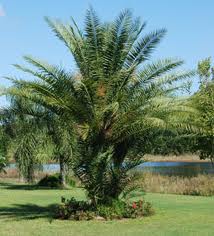 RLP021 Cretan Date Palm Phoenix theophrastii
One of the hardiest of all date palms, this species is known to only grow in a few areas of the Greek Island of Cret and in South Turkey. A compact palm with silvery-grey spiky leaves and clustering habit. Small, sweet fruits. Seeds are from wild populations on Crete. Thought to be cold hardy to about 18 degrees.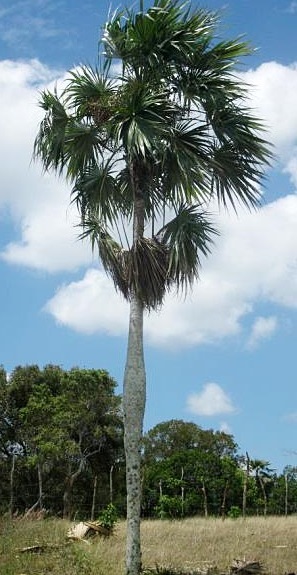 RHM905 Fragrant Cuban Thatch Palm Coccothrinax fragrans
Excellent contain plant. A small palm native to Cuba, very similar to C. argentata, sporting dark green fan leaves with silvery undersides. It is a slow growing and robust palm, best suited to tropical and mostly frost free warm temperate climates and can take quite a bit of coastal exposure. Zone 9 and higher outside, but a very good container plant for inside.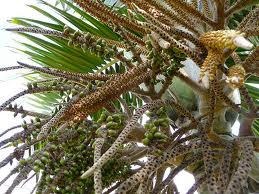 RLP022 Dreadlocks Palm Burretiokentia hapala
The Dreadlocks Palm is a tall, slender palm from New Caledonia with a bright green ringed trunk and a beautiful crown of glossy green leaves.
It is easily recognizable by its bizarre, thick and bushy inflorescences, giving it the unique name of Dreadlocks Palm.
This is one of the easiest to grow palms from New Caledonia which can be grown in Zone 9 or indoors is a colder climate. It is one of the fastest growing palm trees from New Caledonia, but growth is still rather slow.
It has a shiny green ringed trunk sometimes unique looking roots may appear down the trunk.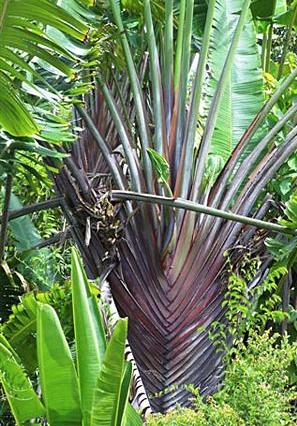 RLP016 Orange Traveler's PalmRavenala Ambanja
The orange traveler's palm is considered to be one of nature's most spectacular trees and is a superb accent plant. A more compact form that common traveler's palm. Plant the orange traveler's palm outdoors in a tropical landscape that is free from frosts with overhead room to accommodate the large crown of foliage. Shelter the traveler's palm from strong winds, otherwise the leaves become tattered. It can also be grown indoors and in greenhouses where lighting is plentiful and where the container in which it is growing restricts plant size.
Zones 10 adnd above outside.
This item is currently out of stock, if you would like to be notified by E-mail when it becomes available again, simply enter your E-mail address in the field below and hit "Submit".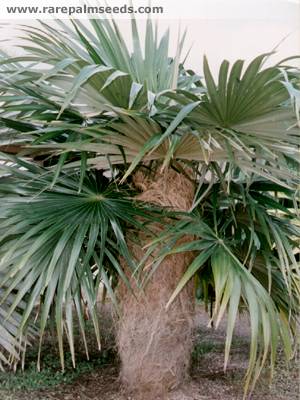 RLP017 Old Man Palm Coccothrinax crinita
This is an excellent patio palm. A truly remarkable trunk with a thick, fibrous, wooly material all over the trunk, even on small specimens. The Old Man Palm Tree is well-known because of its stunning trunk that is covered with thick layer of wool-like fibers. It is very rare palm that you can only find in the collector's garden, that is one of the reasons it is very expensive. The Old Man Palm is frequently planted as an ornamental. It can also grow indoors. Cold hardy to about 30 degrees.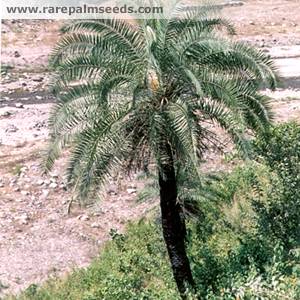 Z2823 Kasmir Mountain Date Palm Phoenix loureiroi var. humilis
A date palm that is cold hardy to zone 8b!.
Widespread distribution ranging from India through China to the Philippines. This form is native to the Himalayas in northern Pakistan. It is an attractive, nonsuckering type and is found at altitudes of around 5000 ft. at the northern distribution limit for the species.
A very robust species, it will thrive in a range of temperate climates and will tolerate moderate freezes.
A small solitary trunked palm. The leaves are only 6 feet long and densely set leaflets make this an attractive and hardy palm. Good container plant for colder climates.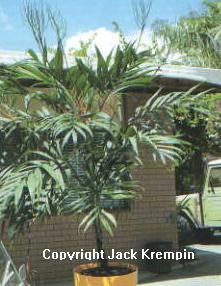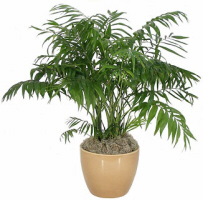 P30 Parlor Palm neantha bella
The very attractive small palm is one of the most popular indoor palms in the world. This single trunk plant has been famous since the Victorian times as a houseplant. Neanthe bella is originally from Guatemala. The plant is a solitary palm tree, growing very slowly in the garden up to 8 feet (2.4 m), and much smaller as a house plant. The trunk is ringed with old leaf scars. The pinnate leaves are dark green, with 22 to 40 leaflets, up to 8 inches long (20 cm), 0.8 inch wide (2 cm). It is usually seen in clumps, since it looks more attractive this way; however this is just due to multiple seeds being sown together. Because of its small size, this plant is often used for terrariums, and other small spaces. It gives a dimension to interior planting that cannot be achieved with any other plants.
Often referred to as the Parlor Palm, the Neanthe Bella Palm is one of the better palms for use indoors. It loves lower light conditions and manages to survive a missed watering if not left too long.
This beautiful plant has smaller fronds than most palms and lots more of them. These lacy fronds grow to make a dense plant that will acclimate to most areas of the home or office environment. Interiorscapers love them for single plants or multiple plant groupings.
Neanthe Bellas like full shade to bright, indirect light and must be kept out of direct sunlight.
Average household temperatures are perfect for the Neanthe Bella palm. Keep away from drafty heater vents to avoid brown leaf tips and overly drying out of the plant.
Water thoroughly then let dry down to about an inch or so from the top of the soil. Use a good soil that provides excellent drainage. Do not over-water or you will damage the roots. The Neanthe Bella likes moist air so misting is beneficial providing that you provide good air circulation.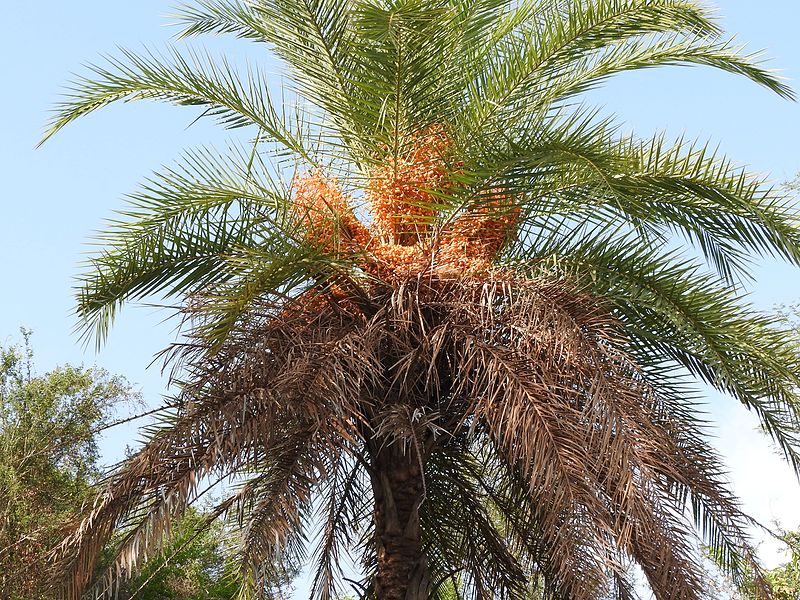 1A089 Sugar Date Palm Phoenix sylvestris
A large, fast growing, and very ornamental species that is actually quite rare in cultivation. Its tall trunk is much more slender than that of P. canariensis, and its very full and dense crown has elegantly recurving, grayish, plumose leaves. It is as easy to grow as any Phoenix and will adapt to temperate as well as tropical conditions. Temperate to tropical climates ( Zone 8b-11). Well suited for indoors, good for patios and verandas when small. It is a very attractive palm and easy to grow as long as you provide a sunny position and good drainage. Also a good landscaping palm.