Seeds for growing patio and tub plants
The plants listed on this page are suited for growing in containers for displaying on a patio, balcony or pool deck.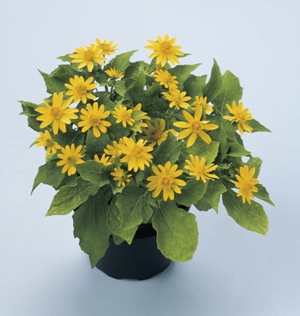 IM099 Melampodium Melanie
Wonderful container plant. Golden daisies, prolific bloomers, vigorous in the garden. Annual growing 15" tall, blooming in 10 weeks from seed.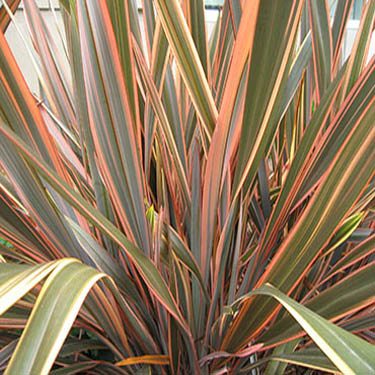 TRM552 New Zealand Flax New Hybrids ( Phormium Tenax )
A native New Zealander, this is pretty new on the scene here in the U.S. It has long been grown for its strong, upright and fast growth habit and is sometimes called an ornamental grass on steroids which makes a great accent plant.
Many gardeners know New Zealand Flax as a large and often colorful spiky plant that makes an arresting focal point in the garden or in containers.
Phormium Tenax has sword-like leaves that shoot up from the base of the plant and new hybrids are now available in shades of yellow, pink, red and bronze.
Hummingbirds love to feed on these nectar-rich blossoms. Phormiums are salt tolerant making them ideal for planting in coastal areas.
Can be rasised as a patio or container plant about anywhere, or outside in the garden in zones 7-10.