Thanksgiving Weekend Sale!
Save 20% on everything we offer from now to midnight Monday! Simply type in TK2014 ( case sensitive, no spaces ) into the coupon field of the shopping cart when you check out, and the discount will be applied.
Dicentra Seed ( Perennial )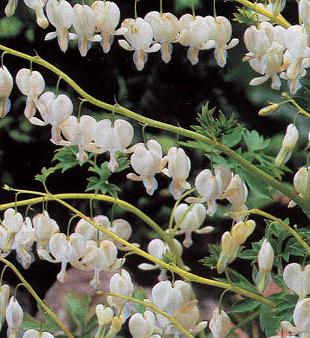 FT01 White Bleeding Hearts ( Dicentra Spec. White )
The classical white bleeding heart, arching stems, spring bloom, blue green foliage. Grows 24 inches tall, hardy to zone 3.