Pennyroyal Seeds
The creeping Pennyroyal plant is a useful herb that is highly scented, and has been used to make teas, repel fleas, ants, mice, and other pests and is used in many herbal insect repellents. In addition to the repellents, Pennyroyal herb uses include container plantings such as window boxes and baskets. Pennyroyal ground cover is another use of the plant, and some even use it as a lawn alternative.
Useful gardening information
Temperature: 68F
Average Germ Time: 7 - 21 days
Light Required: Yes
Depth: 1/8 inch
Sowing Rate: 6 - 7 seeds per plant
Moisture: Keep seed moist until germination
Plant Spacing: 18 - 24 inches
Links to useful information on the web:
What You Need to Know About Pennyroyal
---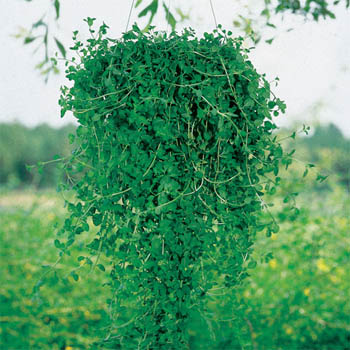 HR180 Pennyroyal ( Mentha pulegium )
A strong but pleasantly scented plant used to repel insects and protect linens. Makes a beautiful ground cover.
A perennial plant for zones 6-9, but can also be grown inside.
---
Share a growing tip or recipe and help other gardeners!

Click on the Contact Form link, place "Tip" in the name line and fill in your information. If we accept your Pennyroyal growing tip or recipe, we will post it on this page.