Pines, Cedars, Junipers and other Conifer Tree Seeds from around the WorldWatermelon Seeds
Pine Trees ( Pinus Species )
Note: These seeds need to be cold statified before sowing. We recommend using the Seedman's Cold Stratification Kits for cold stratification, these simple kits make cold stratification very easy and greatly enhances the germination of pines, cedars, junipers and other conifers.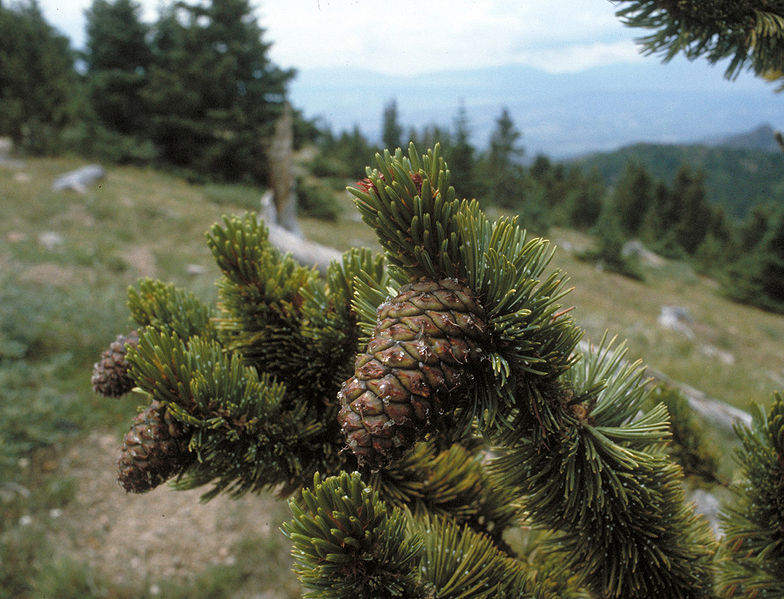 PINE01 Bristlecone Pine ( Pinus Aristata )
Good for Zones 4-8. Slow growing conical tree with bright green leaves and upturned branch tips and dark gray bark. Bears 4" long brown cones. Grows to a height of about 30 ft. Native to Arizona, Colorado, and New Mexico.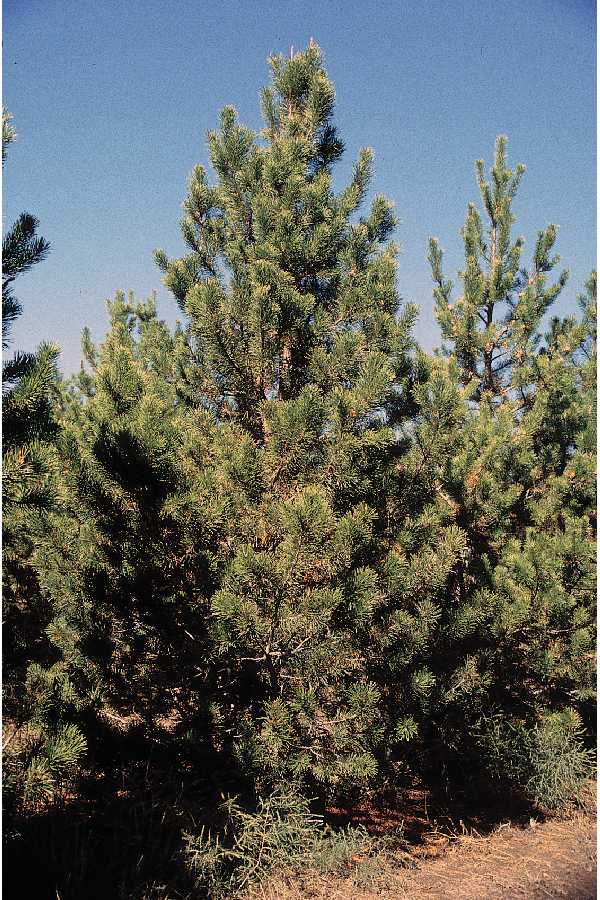 PINE27 Canary Islands Pine ( Pinus Canariensis )
Very attractive ornamental pine with fissured red-brown bark, yellow shoots and grass green leaves. Large 8" cones are borne on long stalks. Can grow to 80 ft. tall. Native to Canary Islands. Good for Zones 9-10.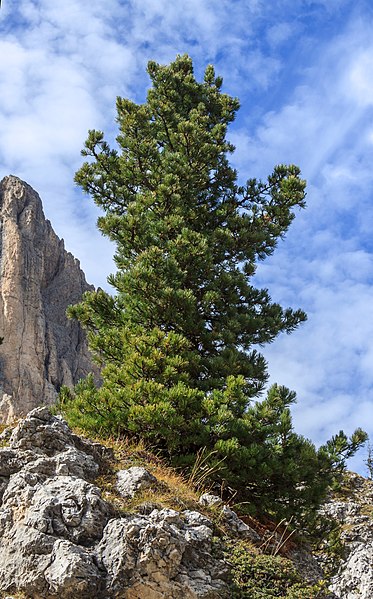 PINE23 Swiss Stone Pine ( Pinus Cemba )
Narrow, columnar tree with smooth, dark gray bark becoming fissured with age. Dark green leaves, bluish white underneath. 3" long cones bear edible seeds. Grows 20-25 ft. tall. Native to Central Europe. Good for Zones 3-7.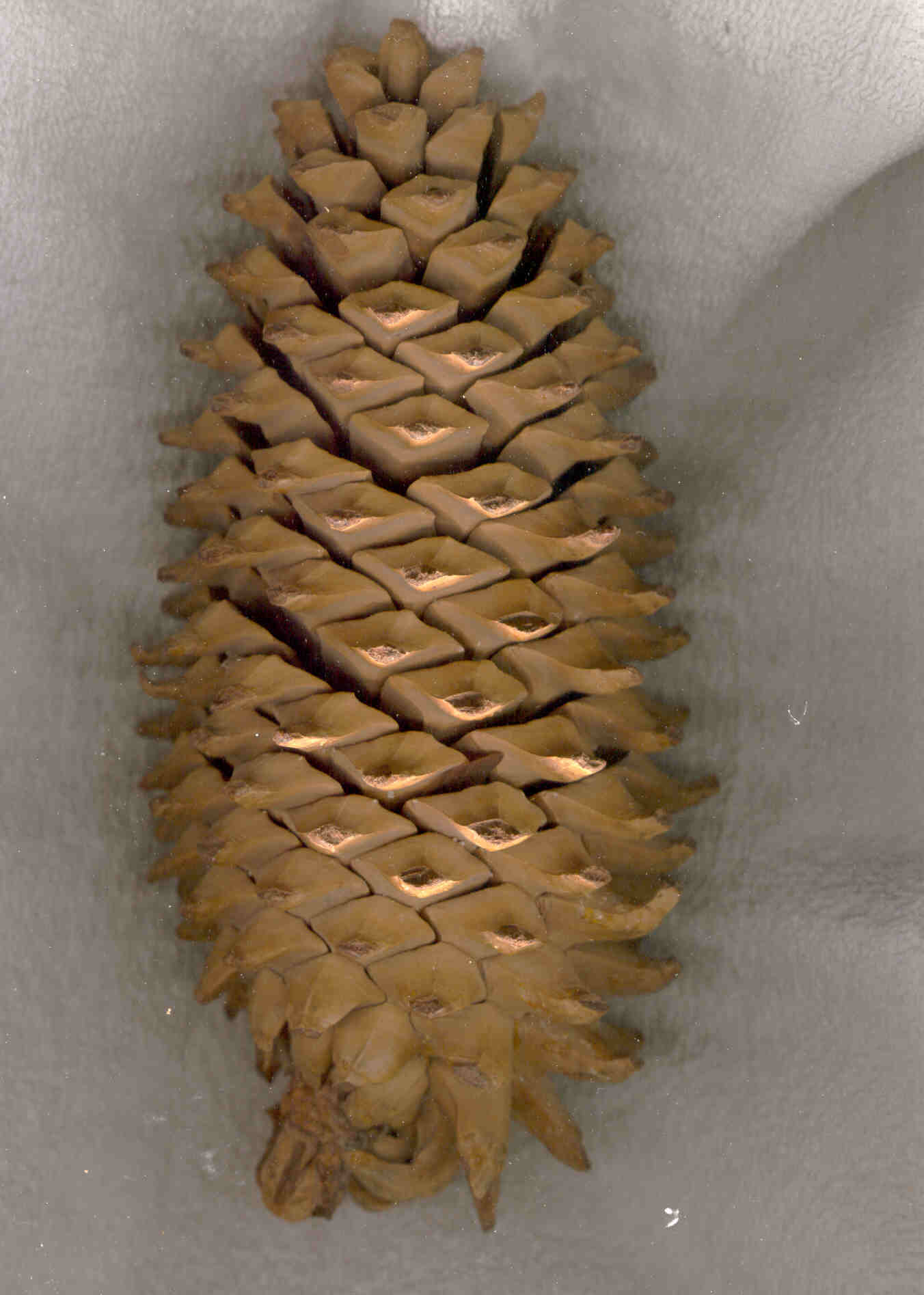 PINE05 Big Cone Pine ( Pinus Coulteri )
Good for Zones 8-9. Domed tree with gray bark, becoming black-gray and fissured with age. Radically arranged stiff blue-green leaves. Massive yellow-brown female cones up to 14" long. Grows to 80 ft. tall. Native from Baja California, Mexico.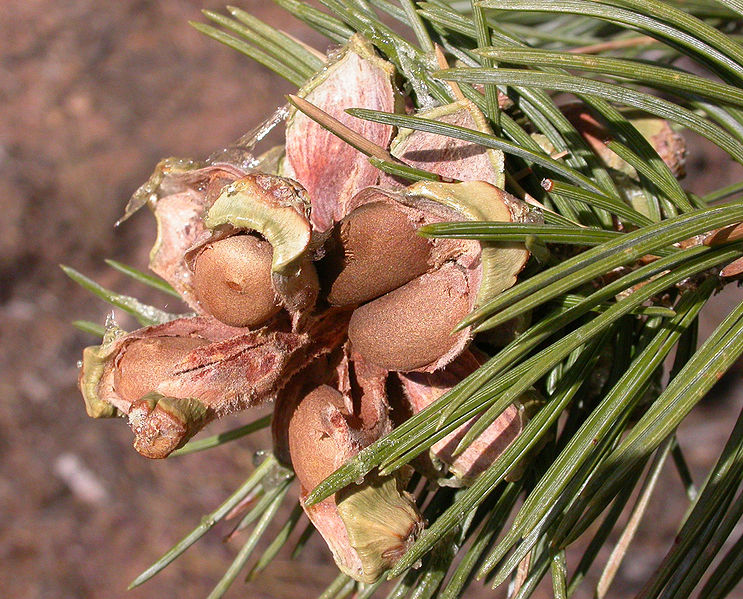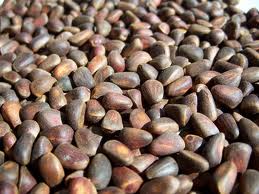 PINE28 Pinyon Nut Pine ( Pinus edulis )
The perfect xeriscape plant that will in time produce the famous pinyon nuts for eating.
The pinyon pine group grows in the southwestern United States and in Mexico. The trees yield edible pinyon nuts, which were a staple of the Native Americans, and are still widely eaten. The wood, especially when burned, has a distinctive fragrance, making it a common wood to burn in chimineas
The pinyon (Pinus edulis) is the state tree of New Mexico (pinon in Spanish means nut pine), the trees are relatively small and rarely harvested for timber. However, pinyon nuts and firewood are in demand.
Pinyon is well adapted to the 9 to 15 inches of precipitation it normally receives in its native habitat and is one of the best native plants to use in a low-water use landscapes.
Pinyons grow best when planted in full sun and well-drained soil, at altitudes of 7,500 feet or less.
Just as severe drought stresses pinyons, so does excessive moisture after establishment. Avoid planting them in lawns, except buffalo grass or blue grama. Too much water makes them prone to other insects; established pinyons that receive precipitation only generally have few pest insect problems.
Pinyon needles are 1-2 inches long, medium to dark green, and borne in bundles of two or three. Pinyon cones open up to look like a brown rose. The nuts in the cones are widely sought after by both people and animals.
However, one pinyon in a landscape is unlikely to bear nuts, the shells will be light tan and empty due to lack of sufficient pollen ( a pack of ten seeds should produce several plants ). Where there are more pinyon trees in an area (more pollen), cones may develop chocolate brown shells with nuts. It takes several years for pinyons to reach the size and age necessary to develop cones. Additionally, cones and nuts are not borne every year, but only in years following conducive weather and precipitation.
Pinyon trees can be planted in groups to form a screen or windbreak, or singly as a focal point in the Xeriscape garden along with yarrow, Russian sage, purple coneflower, desert four o'clock and winecups.
USDA zones 5-8.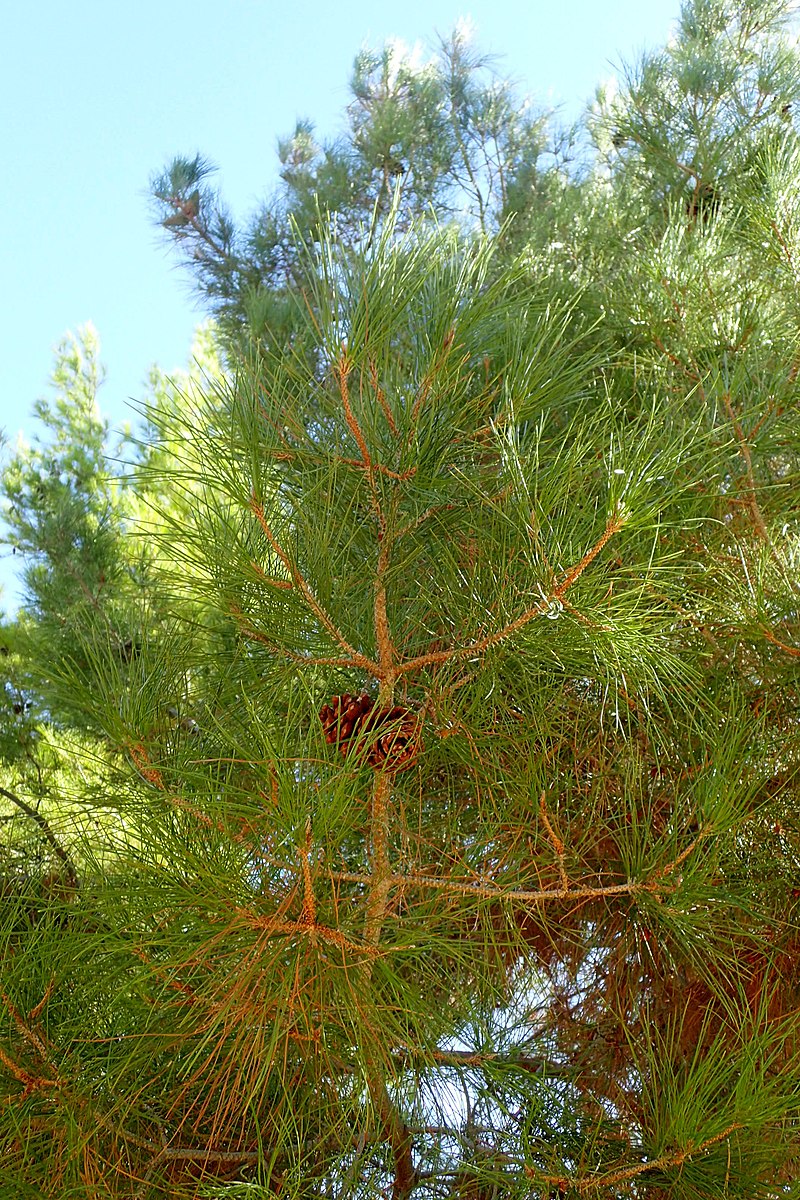 PINE26 Afgan Christmas Pine ( Pinus Elderica )
This is a wonderful pine to grow for Christmas trees. Although it will grow to 70 feet tall, it is very well developed at a young age. It grows fast, has a very pleasant fragrance and keeps well as a cut tree. Good for zones 4-8.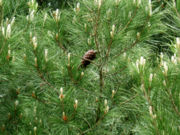 PINE07 Aleppo Pine ( Pinus Halepensis )
Good for Zones 9-10. Conical tree becoming rounded with age. Scaly red-brown bark and 4" long bright green leaves. 5" long red-brown female cones. Grows to 70 ft. Native to Mediterranean.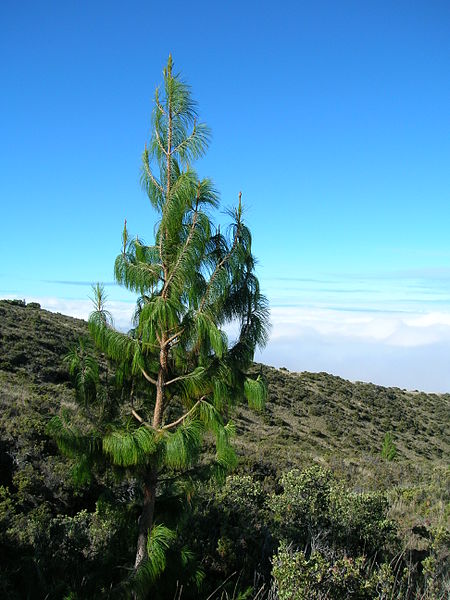 PINE29 Weeping Mexican Pine ( Pinus Patula )

Good for Zones 5-8. This Mexican Weeping Pine is hardy to USDA zone 8. With age it will produce 2-3 main stems and it is enhanced by long drooping leaves, with 4 to 12 inch leaflets (needles). Slow growing to 50'. Seeds stay viable in cold storage for many years. Prior to planting the seeds a stratification period of 60-90 days is needed at 35 degrees in a moist medium.After stratifying: Plant at a depth of 3/4" in loamy soil with some coarse sand added to it. Keep damp. Bright light.
Cedars ( Cedrus Species )