Plectranthus Seeds
Winter hardy to USDA Zone 10-11 where it is best grown in rich, humusy, medium moisture, well-drained soils in part shade. Plants are tolerant of heat, humidity and some soil dryness. Plants tolerate full sun in cool summer climates. Usually, this plant is grown as a foliage annual, with best performance usually occurring in part shade or sun dappled areas with regular and even moisture.
Avoid poorly-drained clay soils. Plants are intolerant of frost. Flower buds may be pinched as they appear when plants are grown for foliage display. Easily grown from seed sown indoors about 4-6 weeks prior to last spring frost date. It is easily propagated by cuttings.
Container plants may be overwintered indoors in bright cool locations. May be grown as a houseplant.
---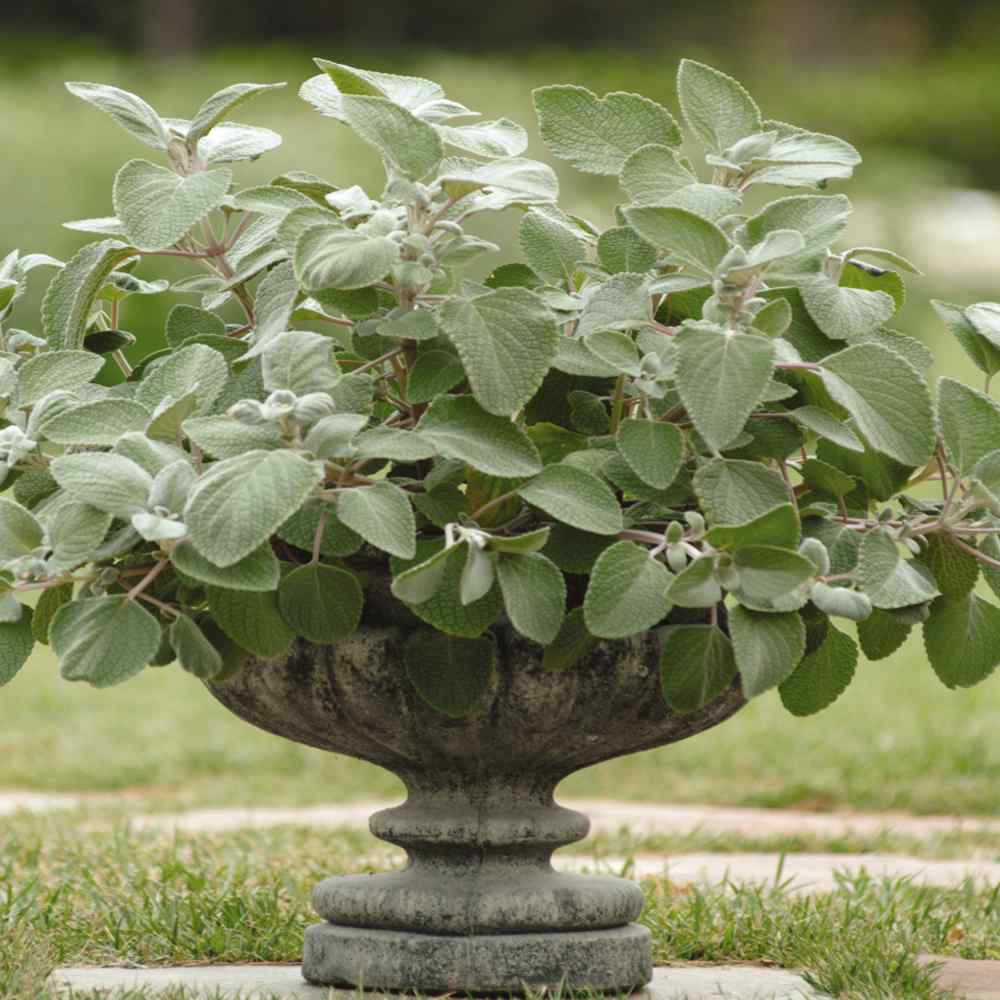 TRM917 Silver Shield Pelleted Seeds ( Plectranthus argentatus )
Large silver leaf, upright spreader, needs no pinch, graceful spikes with sky blue flowers late summer, sun/part shade, loves heat, pelleted seeds for easy sowing.
Silver Shield is grown for its attractive foliage. It is grown as an annual for beds, borders or containers. Good selection for large patio pots. Interesting houseplant.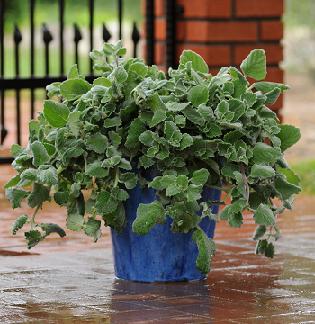 TRM918 Silver Crest ( Plectranthus argentatus )
Compact, trailing fuzzy silver foliage, white flowers, heat and drought tolerant, useful complement plant. Good patio or houseplant.
---
Share a growing tip and help other gardeners!

Click on the Contact Form link, place "Tip" in the name line and fill in your information. If we accept your Plectranthus growing tip, we will post it on this page.