Portulaca ( Sunrose ) Seed
---
---
Portulaca, or moss rose and sometimes sunrose as it is commonly known, creates a cheerful garden. With flowers in a rainbow of colors, planted in masses it can be the focal point of the garden. Portulaca is a carefree plant, heat and drought-tolerant, that thrives in a hot, sunny area of the yard. The flowers will close at night and reopen in the morning. Raw ( not pelleted ) Portulaca seeds are tiny so be careful while planting. If you plan to get a head start on the growing season, start the portulaca seeds indoors four to six weeks prior to the last frost.
---
Raw Seed
---
These are tiny seeds, about the size of petunia seed.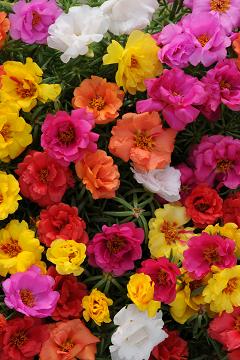 3430 Happy Hour Mix
A mix of all the Happy Hour varieties. Early F1, excellent garden performance, heat resistant. Grows about 8" tall, blooms in 10 weeks from seed.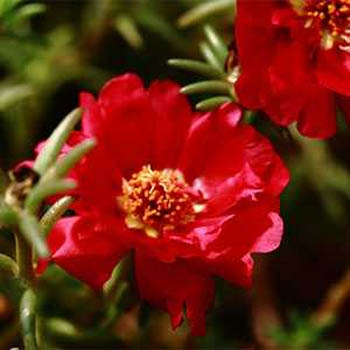 TRN132 Grandiflora Red
This durable and colorful flowering succulent blooms all summer long in juicy shades of red without deadheading. The vivid blooms are a welcome sight especially in high summer when they really come into their own. This plant is a great choice for warm climates and poor, drier soils. Does wonderful in hanging baskets.
---