Now is the time to buy the perfect gift for the gardeners in your family. All of our items ( including Gift Certificates ) are discounted 20% from now to Christmas Day.
Our Gift Certificates never expire, and they make a wonderful quick gift that can be E-mailed to someone who loves gardening.
Simply type in XMAS2016 ( case sensitive, no spaces ) into the coupon field of the shopping cart when you check out, and the discount will be applied. ( You must use the code in the coupon field to get the discount )
Seeds for Living Knick Knack Plants
Tired of the same old decorations on your patio, porch living areas? Create your own unique look with our Living Knick Knack Plant seeds and pots. It's easy to have give your home a garden look indoors when you raise flowers and foliage plants in small 4-10" pots. They take up little space, are easy to maintain and provide the enjoyment of growing things inside.
It is also an excellent way to introduce children to the joy of gardening, and the small potted plants make wonderful, thoughtful gifts for the family and your dearest friends.
We have provided a list of our favorite seeds for growing plants in 4-10" pots.
You've probably tried small potted plants from your local garening center in the past, only to find out that they need watering daily, and often die without cause. That is usually because they have been subjected to growth hormones and overfeeding, causing them to become stressed and rootbound. This is not the case when you grow your own plants from seeds.
We've picked out some of our favorite seeds for Living Knick Knack Plants below, hope you enjoy yours as much as we enjoy ours!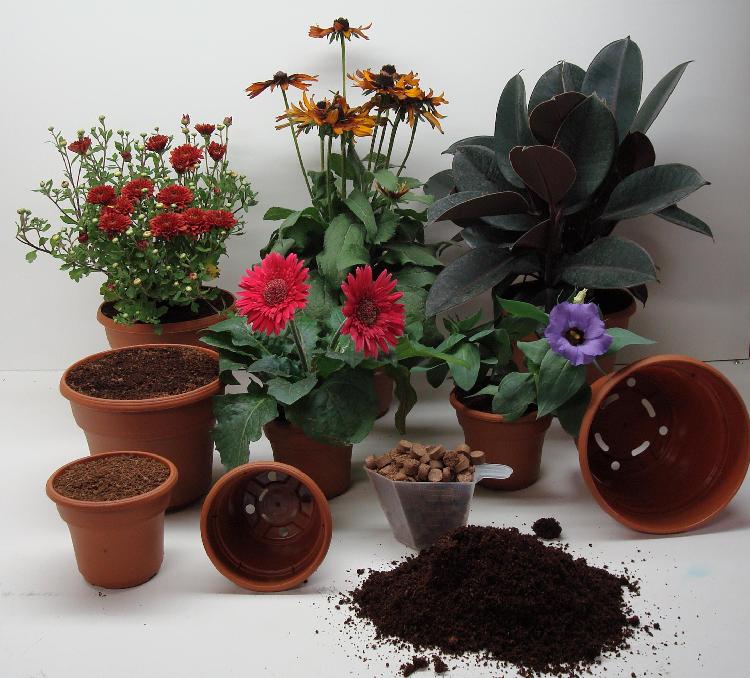 Seeds for Plants that will grow in six inch and four inch pots