---
Radicchio Seeds3>
---
Useful gardening information
Radicchio, commonly known as red chicory, adds color to your garden and dinner table. This vegetable is used widely in Italy, where at least 15 varieties are grown. Wine-red leaves have white ribs infused with tangy taste.
Radicchio is an Old World chicory, a frost-tolerant vegetable that grown much the same way as cabbage and is sometimes confused as cabbage as they both look much alike.
Heads are usually small, normally averaging a size between an orange and a grapefruit.
Cool weather sweetens leaf flavor.
---
Sowing/Growing Instructions
Radicchio is a cool season crop grown alongside broccoli, cabbage, and cauliflower. The radicchio is the bright purple head in the middle of this winter harvest. Radicchio grows best during the cooler seasons,spring and fall. Set plants in the garden in early spring (as soon as soil can be worked). For a fall crop, tuck plants into soil in midsummer in colder zones and early fall in regions with mild winters. Radicchio grows best in full sun during cooler weather; in summer, plants benefit from afternoon shade. Established plants can withstand frost. When planting, space plants 8 to 12 inches apart. If you know you like radicchio, you'll want to plant 5 to 6 plants per person. Mix plenty of organic matter into soil prior to planting time. Like lettuce, radicchio is shallow-rooted and benefits from consistent soil moisture, and organic matter helps to hold moisture in soil. Infrequent watering increases bitter flavor of leaves and also causes uneven growth. Irrigate plants deeply, providing roughly 1 to 1.5 inches of water per week. The most critical watering period occurs 7 to 10 days before heads mature. Mulch soil around plants to retain moisture and limit weed growth.
Informative articles found on the web:
Radicchio Recipes
---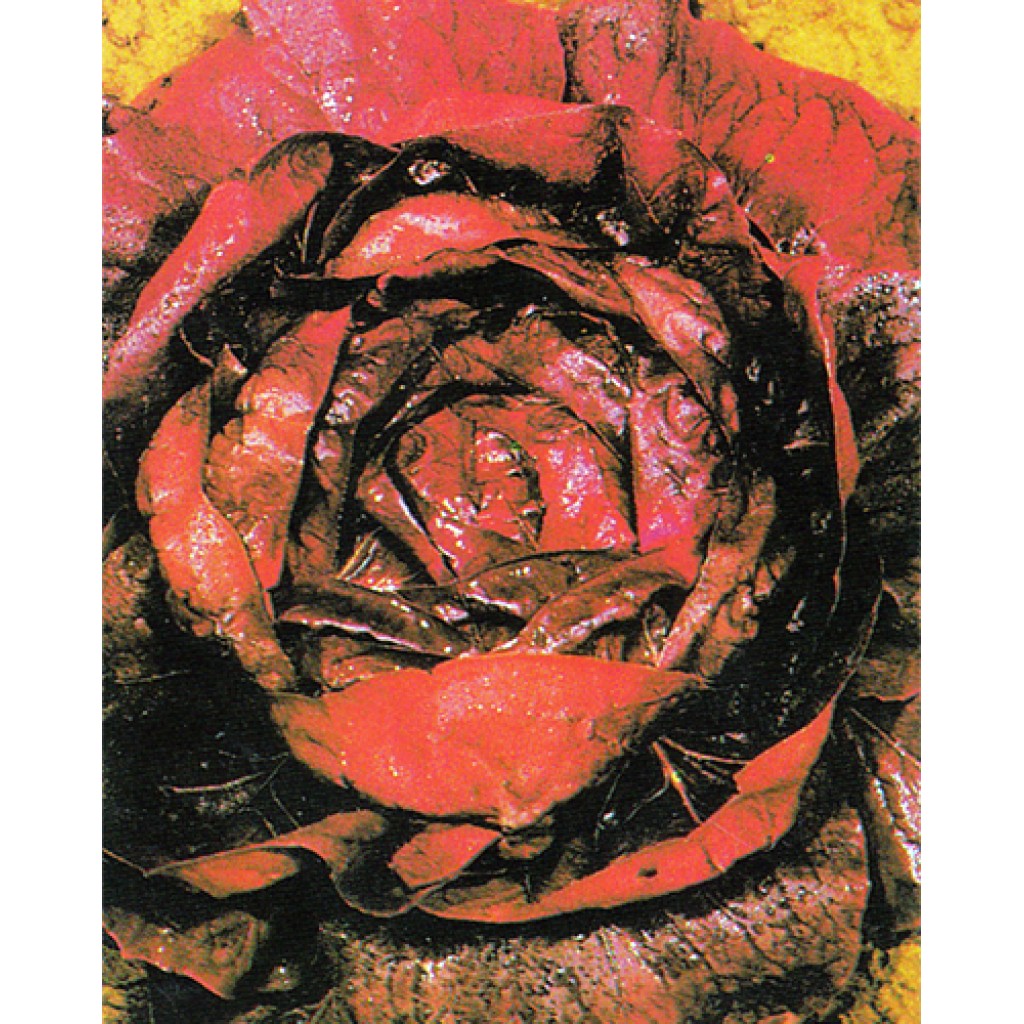 IP129 Rossa Di Verona Radicchio ( Chichorium interbus )
Variety of radicchio/chicory with a head formed with broad green leaves, which become wine red in autumn-winter, so consider planting in mid-summer to time the harvest after cool weather sets in. Some grow this for the wonderfully colored outer leaves, others will trim down to the 'Palla Rossa' head.