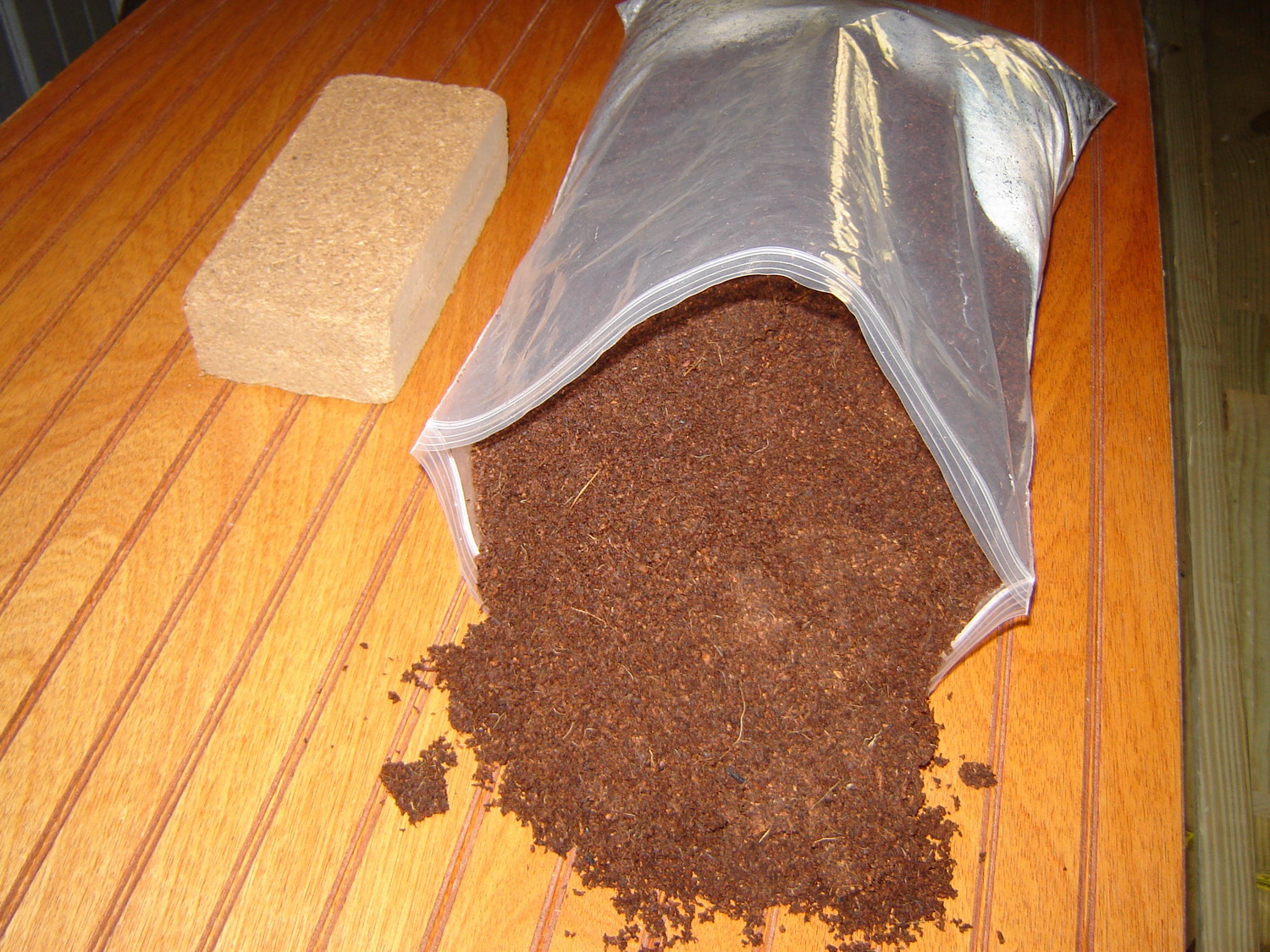 PMIX02 Premium Concentrated Seed Starting Mix
You invest a lot thought into selecting your seed selections, why not give them the best possible conditions to start off life with? We start all of our seeds ( all of our seed crops, germination trials and personal favorites ) in one type of seed starting medium, and now we are making it available to home gardeners.
Once you try this seed starting mix, you will never go back to lugging bags of soil from your local gardening center. This mix ships in a dry brick form ( 4 bricks per carton, each individually sealed inside a poly shrink film ) for easy handling and storage, and includes a giant zip lock bag for mixing, just open the zip lock bag, place a brick inside, add one gallon of water ( save a gallon milk jug, fill it all the way full and it is the perfect amount to add to one brick ) and watch it expand to over 2 gallons very quickly, it starts swelling just as soon as the water is added.
Makes the perfect seed starting mix as it will never pack down like soil, it absorbs water readily, but it drains well also and does not trap moisture against seeds like peat pellets can do. Made from a single sterile source, it will never contain foreign weed seeds or diseases.
This brick-sized concentrated seed starting mix is made from coir ( renewable coconut fiber ), it is sterile and makes an excellent natural soil alternative. No dirt means it is clean to handle, and it is good for the environment as it is made from a natural renewable resource.
Unused mix can be stored for later use, creating no waste. Each carton of 4 bricks makes over 8 gallons of premium, sterile seed starting mix, we recommend it for starting all of our seeds.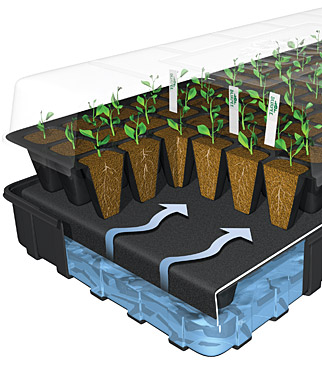 10CU Burpee 10 Cell Self Watering Seed Starting System
Grow like a pro! Use this seed-starting kit to grow bigger and better seedlings every time-we guarantee it. Developed by Burpee's experts, this all-in-one kit has everything you need to grow seeds just like the professionals. The reusable 10-cell tray makes it easy to start all your seeds.
Includes:
Burpee Super Growing Pellets made from Natural Coconut Fiber.
1 each 10 cell planting tray
Self Watering Mat
Plant Stand
Watering Tray
Clear Greenhouse Dome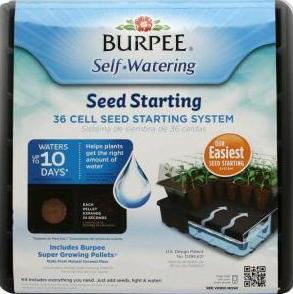 36CU Burpee 36 Cell Self Watering Seed Starting System
Guaranteed to grow bigger and better seedlings every time. The unique self-watering technology provides the exact amount of water needed to each plant and improves success for both new and experienced gardeners. This kit is easy to set up and requires little maintenance or watering.
Easiest seed starter.
Waters up to 10 days.
Continuous water flow accelerates plant growth.
Kit includes everything you need except seed.