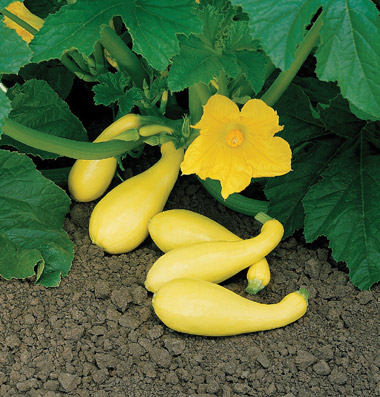 TRM906 Gentry F1 Hybrid
Bred for the South. Outstanding Yields Even in the Hottest Weather
Dependable producer of smooth, butter-yellow squash of excellent quality, even in stressful conditions. Semi-crookneck fruits. 44 Days.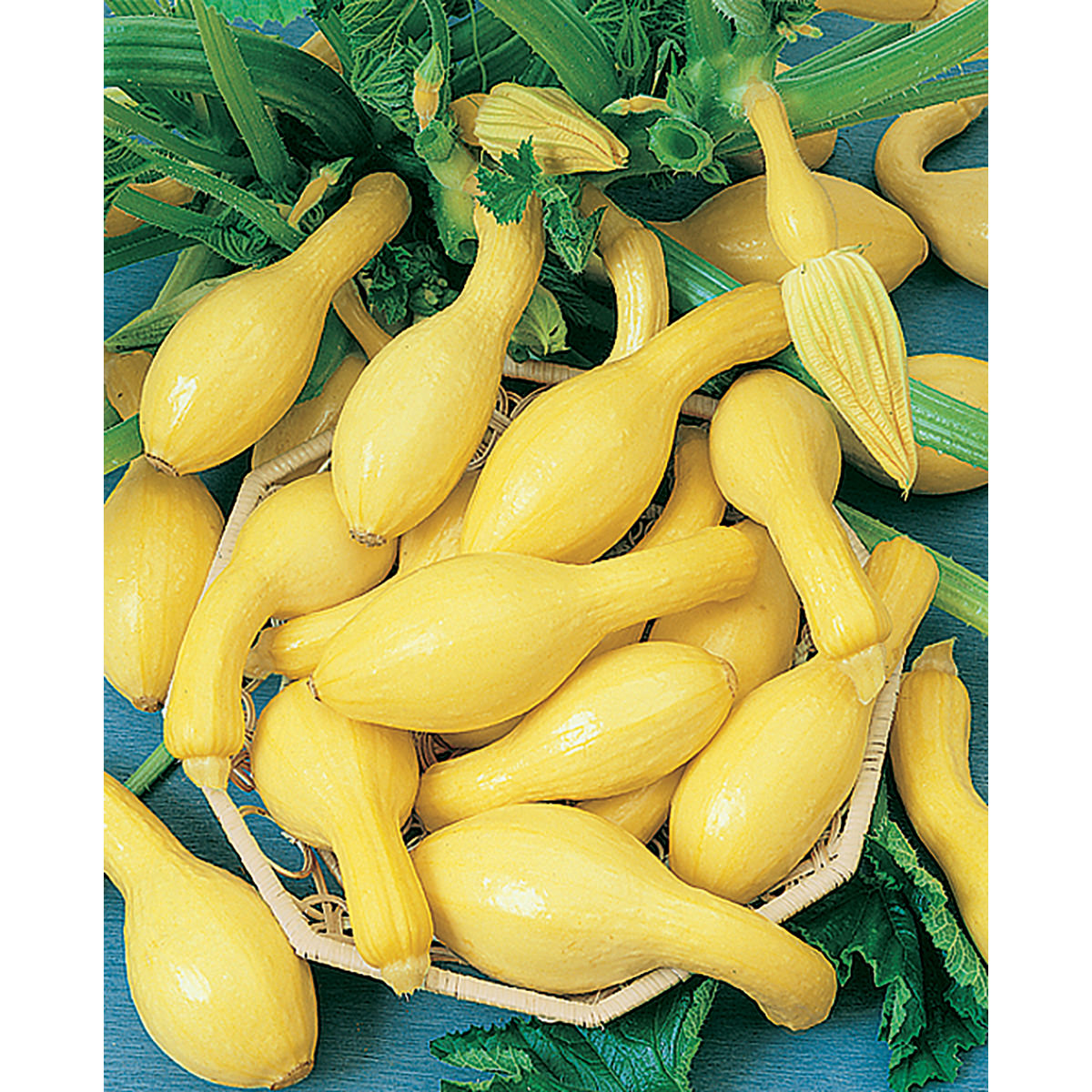 Crookneck Bush
Heirloom. 50 days. This is one of the best flavored, most tender and productive crooknecks. The fruit is medium-sized, golden-yellow and warted. The flesh is creamy white and freezes well. If the fruit is kept picked, the plants will produce over a long season. Harvest when they are 6-7 inches long
Note: The price of this item has been slashed to Ninety Five cents per pack! To order this and fifty other vegetable seed selections for only 95 cents per pack, please visit our GoodCentsVegetables Seed List.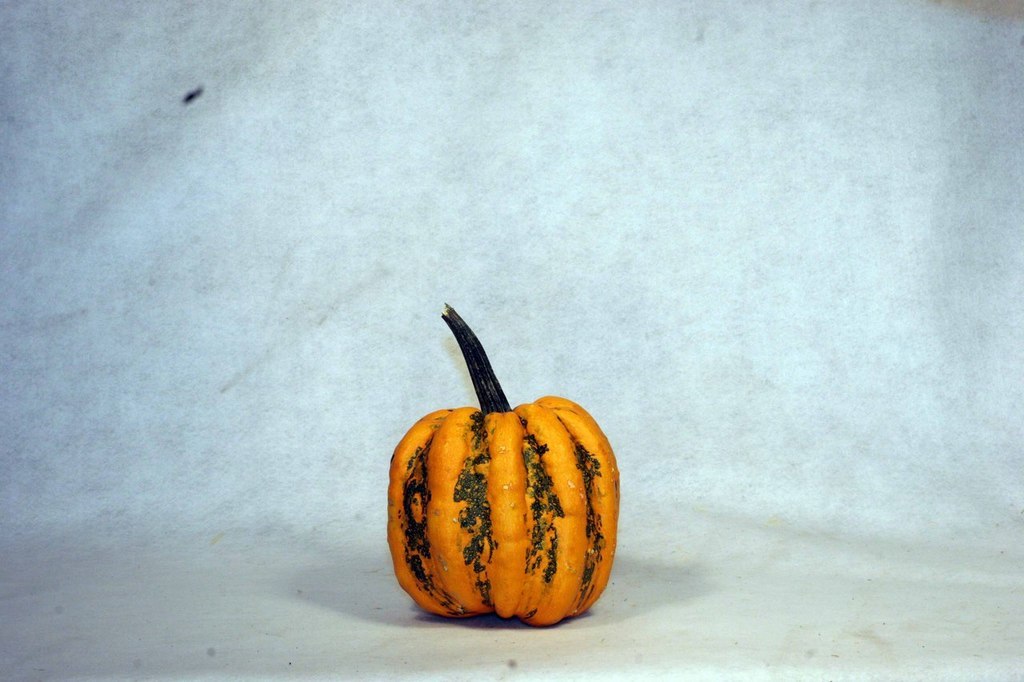 JF347 Kamo Kamo ( New Zealand Squash )
Kamo kamo ( also called Kumi kumi ) is a squash found primarily in New Zealand, where it was one of the traditional foods of the Maori people. It is ribbed, with thick skin, like a pumpkin, and speckled green.
This delicious squash has become rare even in New Zealand. It is well worth popularizing, for its delicious nutty flavor, and for its versatility as both summer and winter squash.
As a mature fruit, Kamo Kamo has a hard skin that will preserve the flesh for over a year if properly stored.
We found these suggestions for using Kamo Kamo on the web:
As a squash, kamo kamo can be used in similar ways to pumpkin. Try boiling it with potatoes and mashing with butter and salt and pepper. It can also be braised, by sauteing with onion, garlic and herbs and adding red or white wine (or a stock of your choice).
It also works well as a sweet and sour vegetable - pan fry slices of kamo kamo until caramelised, remove the vegetable and deglaze the pan with wine vinegar. Add honey, and seasoning to taste until you have a smooth sauce, and add the kamo kamo back in.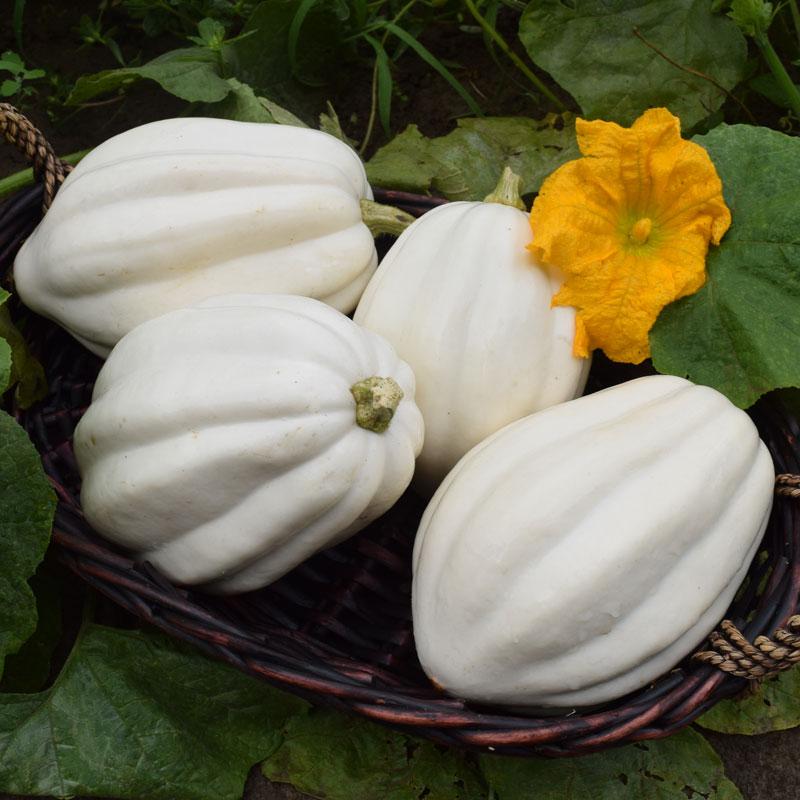 AW46 Mashed Potato Squash
Pure white elongated acorn fruit average 1-1.5 lbs. on semi bush vines. Flesh is mashed potato white. Color holds until fall. 90 days.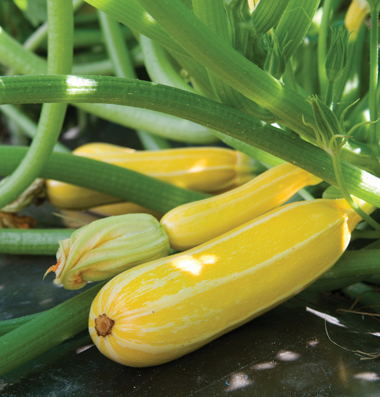 JF445 Sunbeam Hybrid
Bright yellow zucchini, cylindrical white striped, few spines, easy pick, 50 days.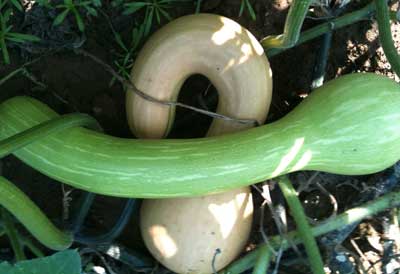 JF446 Tromboncino
Italian, light green to tan, 24+" long, harvest at any stage, rich flavor raw or grilled, vining, 80 days.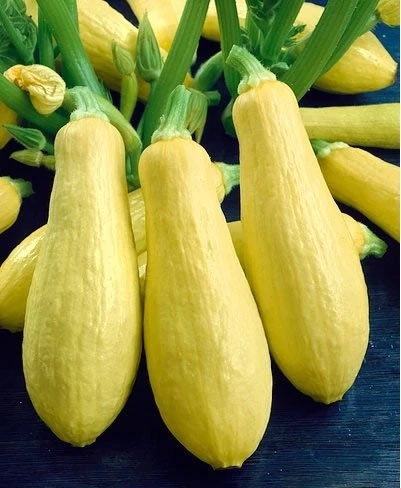 W142 Early Prolific Straightneck Bush
Heirloom. 42 days. AAS winner. This is the most productive strain for home and market gardens with high quality fruit that grows on a semi-bush with an open habit. The fruits are uniform, lemon-yellow, club shaped and lightly warted with firm, fine grained flesh. The quality remains good, even up to 1' in length.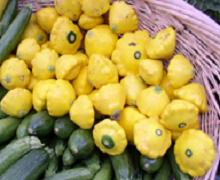 FB135 Pattypan Yellow Bush Scallop
(Yellow Pattypan), great flavor, harvest at 5", hardy, compact plant, fine for patio, 70 days.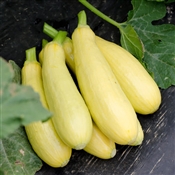 TRM911 Mayo F1 Hybrid
Mayo F1 squash features a bright yellow, straight neck with a green stem. Excellent source of vitamin A and caretinoids. A heavy, early and very uniform producer. This squash also has an open bush type habit with low canopy and a low spine count and low scratch. Powdery Mildew tolerant. 40-45 days.