Summer Squash Seeds
Useful gardening information
Use light soil with a high organic content for most successful culture. The summer varieties, nearly all of which are bush growth, should be planted in hills 4' apart each way, while the winter or other runner varieties require 8-10'. When thinning, save only 3-4 plants per hill. You can start plants early in peat pots indoors. As soon as seedlings in the garden emerge from the soil, begin regular dusting with recommended insecticides and fungicides to help control Cucumber Beetle, Vine Borer and the spread of diseases that affect squash.
Informative articles found on the web:
Growing Summer Squash
Summer Squash Recipes
Seeds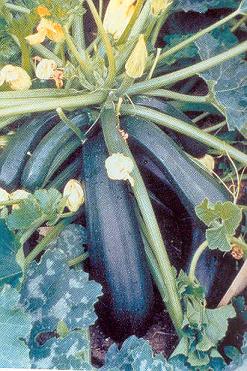 1A312 Spacemiser Squash
One of the few squashes that can be successfully grown in containers. F1 zucchini, for home garden, high yield in less space, dark green, excellent flavor, 54 days.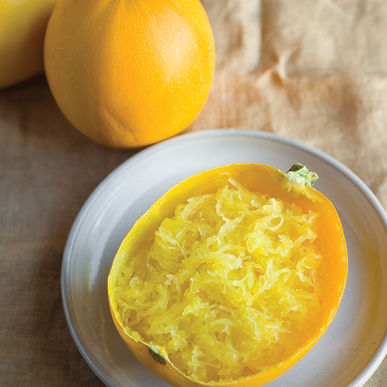 IP118 Angel Hair Personal Sized Spaghetti Squash
(1.5-2 lbs.) This is a personal size Spaghetti Squash weighing only 1-1/2 to 2 pounds and making only 1-2 servings. It is sweet and flavorful. The fruit are egg shaped with a sunshine yellow color when ripe. Produces prolific yields of fruits, tolerates powdery mildew race 2, and has a long storage life. 88 days.