Strawberry Seeds
Useful gardening information
Select an area of your garden that receives full sunshine as this is one of the main ingredients for a sweet crop. They will grow in areas that are sunny most of the day, but really need full sun to develop to their fullest and sweetest potential. Once planted, strawberries will produce well for three to four years. So, select a location that will not be disturbed. While strawberries like lots of water, they need well drained soil. This is accomplished by creating raised rows. Add fertilizer and compost into the soil and elevate the rows a few inches above the garden soil level. This will allow those heavy spring rains to quench your plants' thirst, but drain away any excess water. Space rows three to four feet apart to allow room to walk and harvest between the rows.
---
Sowing Instructions
Easy to grow in containers, moisture must be maintained and plants should be fed once a week with soluble plant food when fruiting. Cover seeds lightly in warm soil. Keep soil moist until seeds germinate. Will germinate in 21-45 days.
Informative articles found on the web:
How to grow Strawberries
Easy Strawberry Recipes
Seeds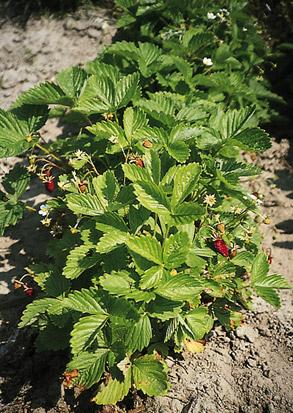 NB76 Alexandria (Fragaria vesca)
Alpine strawberries from seed.
Day-neutral. These decorative little plants produce delicious, aromatic red strawberries, about twice the size of wild berries but much smaller than the standard type. Perennials, Alpine strawberries stay compact and produce few runners, making them suitable for rock gardens, path edgings, pots, and window boxes. They begin producing the second spring, sometimes the first fall. Grows best in zones 5-8. 100-120 days to bear fruit.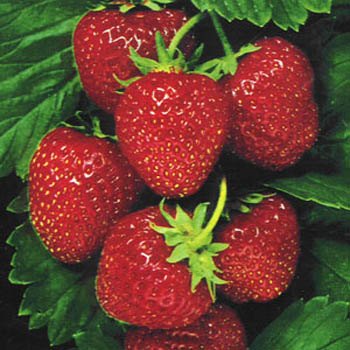 SF074 One Time (Fragaria Ananassa)
Have you ever wanted a ground cover plant that produced berries? Well, look no farther than Fragaria ground cover grown from Strawberry seeds. Yes, Strawberry plants make a wonderful spreading ground cover and they have the additional benefit of producing delicious, edible fruit. These plants are quite easy to grow. They are perennial, winter hardy, and will thrive in full sunshine, as long as the soil is fertile and well-drained. Large, sweet berries with old time strawberry flavor.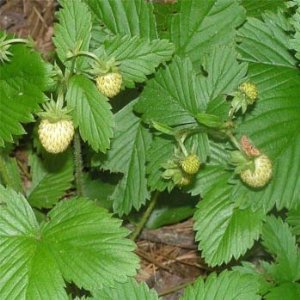 3438 White Soul Strawberry
Ongoing large white fruits, very sweet with pineapple overtone, runnerless, birds avoid it.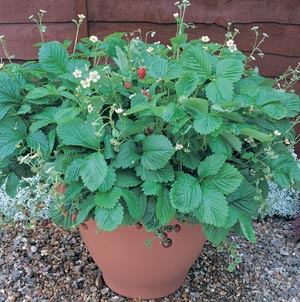 2705 Strawberry Mignonette
French wood type, vigorous, runnerless, many miniature 1" delicious fruits, fragrant white flowers, ideal for patio pot.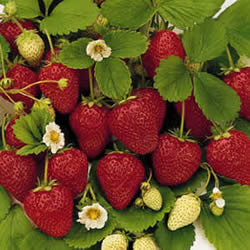 3351 Fragissimo Vanilla
Starry white blooms, produces large juicy red fruit continuously, for fruit production or ornamental, fine in patio pot.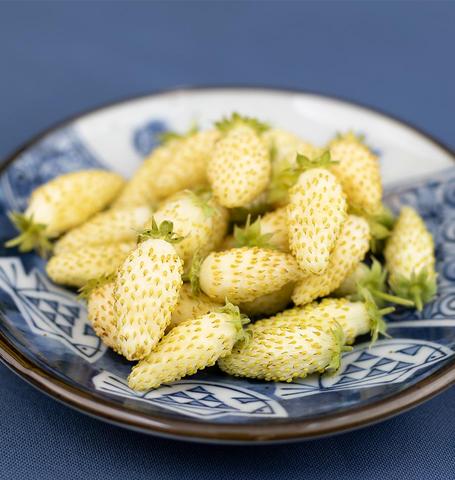 3312 Yellow Wonder
Large elongated yellow fruits, Alpine, sweet and aromatic, best taste of all, long season, birds avoid it, giving better harvest.