Swiss Chard Seeds
Useful gardening information
Planting Tips:Seeds are scattered in the row 1/2 to 1 inch deep. In home gardens or market gardens, chard seedlings should be thinned to a 3-inch spacing between plants. Thinnings can be eaten cooked, or raw in salads. Rows should be spaced 2 to 3 feet apart. One standard packet of seed will plant 25 feet of row; one ounce will plant 100 feet. The closer spacing allows the foliage to shade the soil better and helps prevent germination of warm season grassy weeds.

Informative articles found on the web:

Seeds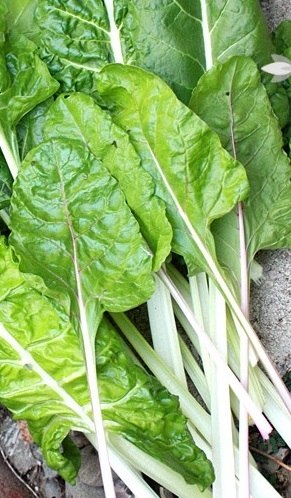 Z2810 Lucullus
Tasty All Summer, Won't Bolt.
Mild and sweet! Savored leaves top pale ivory celery-like stalks on the Lucullus Swiss Chard Greens.
This is the most popular variety of Swiss Chards. Named after the Roman general of the same name. Heavily crumpled with wide, broad white ribs about 20 inches tall. Tolerates hot weather and grows until first frost. Heavy producing plant with good flavor.52 days.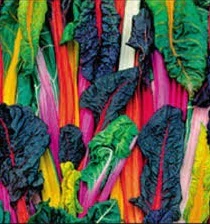 TPF212 Five Color Silverbeet ( Bright Lights )
A beautiful Chard, its colors are brilliant (pink, yellow, orange, red and white.) This chard originated in Australia. Very mild, ornamental, and tasty. Great for market growers and specialty markets and pretty enough to plant in the flower garden, so delicious, one of our favorite greens! (Sold in stores as "Bright Lights")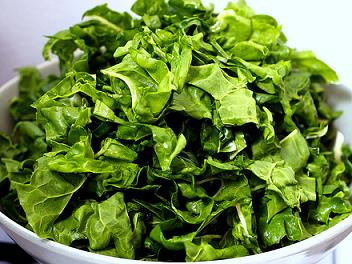 TRN511 Mr Green Jeans
All green, both eaves and stems with delicious flavor. This makes a fine contrast with all the fancy colored types, 50 days.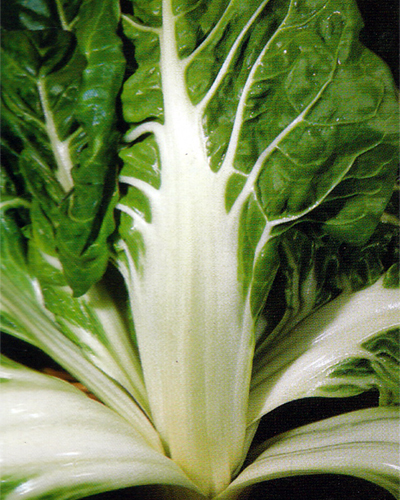 TCB008 Argentata 2 Swiss Chard
A wonderful Swiss Chard with extra large, very white ribs with long broad leaves that are only slightly crinkled. The vivid green of the leaves make a beautiful contrast to the starkly colored ribs. Many consider this the best of the 'standard' white ribbed chards, suitable for every use, from baby leaf, to mature stalk and leaf production. 62 days.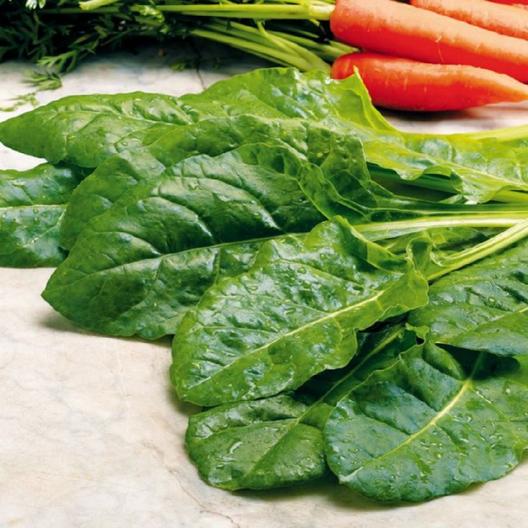 1A032 Perpetual Chard
50-60 days. This European chard is smaller than the garden chard that is commonly seen in America but it is much more productive, with smooth dark green leaves and slender green stems. It is drought and frost tolerant and slow to bolt. It produces a long perpetual harvest. If you only plant one salad green in your garden this year, it should be Perpetual Chard.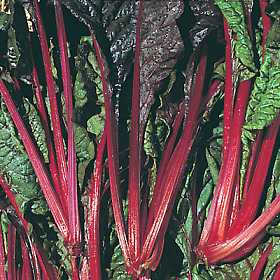 1A334 Burgundy Swiss Chard
Gourmet rhubarb type, burgundy stems, dark green leaf with red veins, tender, great for patio container, 60 days.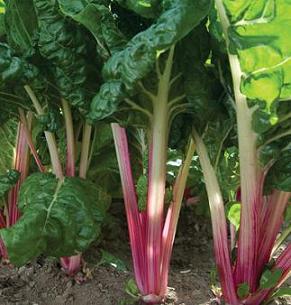 3458 Peppermint Swiss Chard
Open pollinated. This beautiful new swiss chard is delicious raw as a baby leaf or cooked when full size. The stems are white with pink stripes and the leaves are a vibrant dark green. Plant spring, summer or fall. It is resistant to bolting. Excellent for ornamental and vegetable gardens. Eye catching addition to the table. Be the first to have this new variety! 30 days for baby greens, 58 days full size.