Tree of Heaven ( Ailanthus altissima ) Seeds

Important Note: The seeds on this page will benefit greatly from using the CAPE Smoke Seed Germination Primer that we use in our own greenhouses. We find we receive significantly better germination results when we use this primer on these types of seeds.
---
Find your zone
using Garden Web's Zone Finder
---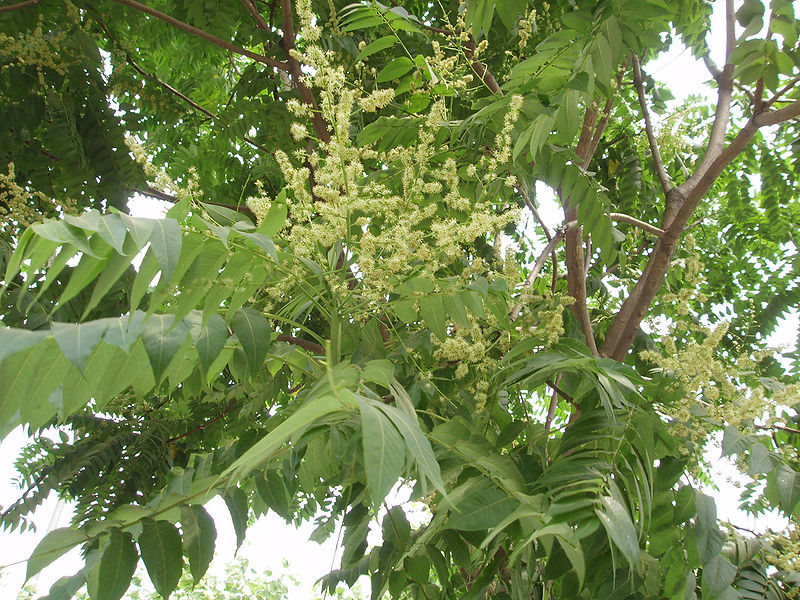 Z2818 Tree of Heaven ( Ailanthus Altissima )
Grown in Europe as a street tree, this specimen also makes a good bonsai. Has pinnate leaves and small panicles of tiny greenish flowers. Very elegant. Zone 4-8.
In China, the tree of heaven has a long and rich history. It was mentioned in the oldest extant Chinese dictionary and listed in countless Chinese medical texts for its purported ability to cure ailments ranging from mental illness to baldness. The roots, leaves and bark are still used today in traditional Chinese medicine, primarily as an astringent. The tree has been grown extensively both in China and abroad as a host plant for the ailanthus silkmoth, a moth involved in silk production. Ailanthus has become a part of western culture as well, with the tree serving as the central metaphor and subject matter of the best-selling American novel A Tree Grows in Brooklyn by Betty Smith.
200mg package ( about 10 seeds ) $2.25