Black Hills Spruce Tree Seeds
Find your zone
using Garden Web's Zone Finder
---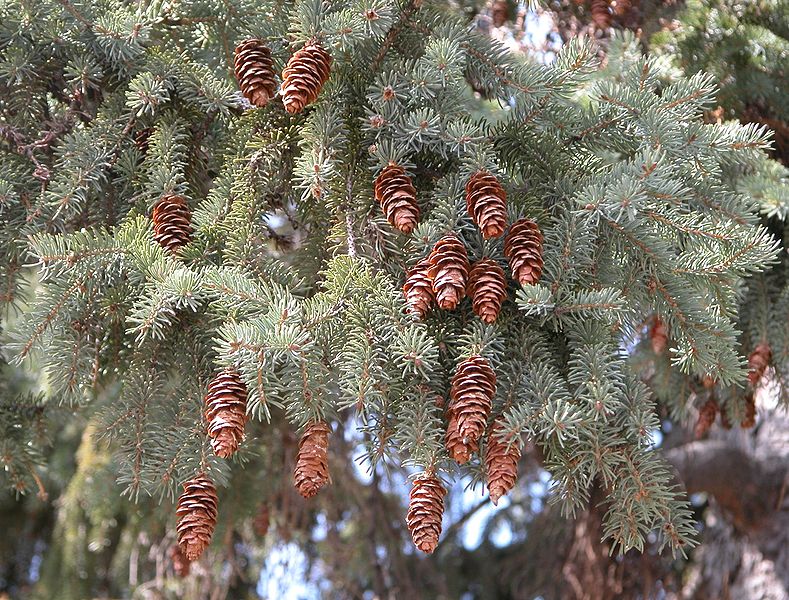 Photos and cultural info courtesy of Floridata.com

D7882 Black Hills Spruce ( Picea glauca )
This tall, straight conifer grows over 80' tall and reaches diameters of 1'-2'. It has very stiff green and blue-green evergreen needles. Cultivars have been developed which accentuate a powder blue cast to the needles for ornamental purposes.
Location: Now widely planted for landscaping, the blue spruce is native to a fairly narrow geographic range in the central Rocky Mountains in the United States. In nature, it generally occurs along stream bottoms and on moist sites at 6,000' to 11,000' elevation.
Light: Tolerant of some shade.
Moisture: Average.
Hardiness: USDA Zones 4 to 8.
Usage: Blue spruce is most commonly used as an individual specimen tree but would be an attractive grove or windbreak tree.
Features: The striking blue colored foliage has made the blue spruce a popular landscape tree in the United States.

125mg package ( about 25 or more seeds ) $ 2.25
Important Note:
The seeds on this page must be cold stratified, we recommend using the
Seedman Cold Stratification Kit
for the best results. This is how we germinate these seeds in our own greenhouses. We find we receive significantly better germination results when we use our cold stratification media over other types, plus it is very simple and easy to use.
---