Majestic Blue Spruce ( Picea pungens Majestic ) Tree Seeds
---
Find your zone
using Garden Web's Zone Finder
---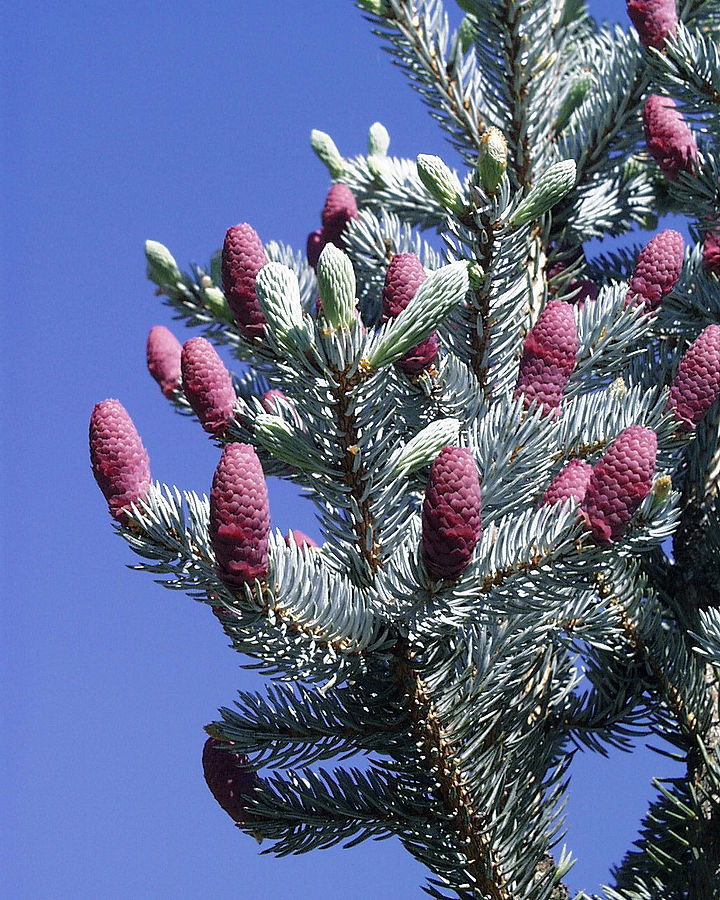 E3144 Majestic Blue Spruce ( Picea pungens glauca Majestic )
This is our most popular Blue Spruce seed. The trees are faster growing and have softer needles than the average Blue Spruce. Majestic also produces 99% blue color trees.
Majestic Blue Spruces are often grown as ornamental trees in gardens and parks and is also grown for the Christmas tree industry.
They make wonderful container plants when young for portable Christmas Trees and of course they have the wonderful spruce smell! Seldom reaches over 45' in height outside. Best suited for zones 3-7 outside.


Important Note: The seeds on this page must be cold stratified, we recommend using the Seedman Cold Stratification Kit for the best results. This is how we germinate these seeds in our own greenhouses. We find we receive significantly better germination results when we use our cold stratification media over other types, plus it is very simple and easy to use.
---