Colorado Blue Spruce Tree Seeds
Find your zone
using Garden Web's Zone Finder
---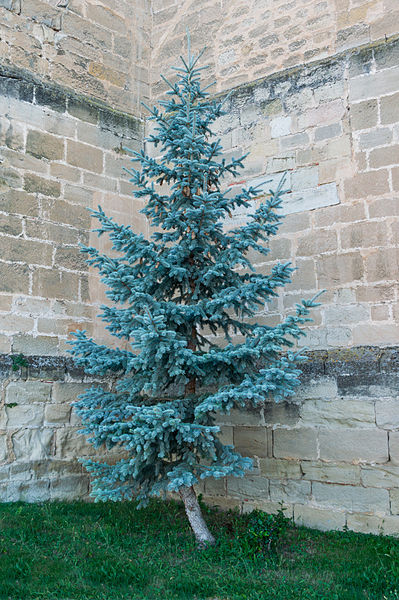 D7884 Colorado Blue Spruce Picea pungens
Native to southwestern United States and hardy to zones 3-7. It is an evergreen tree with horizontal, stiff branches that tend to go to the ground. Has a narrow, dense, conical shape and can grow to 60' tall and spread up to 20'. Young cones are a stricking viloet color when young, mature cones are cylindrical and pointed at each end, up to 5" long and about 1" wide turning to a medium brown at maturity.
Bark is a gray brown color. Very similar to the Black Hills Spruce. One of the most famous spruces. Often used as a Christmas tree as well because of its shape and fragrance. You must see one in the wild to appreciate its full beauty.

50mg package ( usually 15 or more seeds ) $2.25

Important Note: The seeds on this page must be cold stratified, we recommend using the Seedman Cold Stratification Kit for the best results. This is how we germinate these seeds in our own greenhouses. We find we receive significantly better germination results when we use our cold stratification media over other types, plus it is very simple and easy to use.
---