European Cherry Tree Tree Seeds

Important Note: The seeds on this page will benefit greatly from using the CAPE Smoke Seed Germination Primer that we use in our own greenhouses. We find we receive significantly better germination results when we use this primer on these types of seeds.
---
Find your zone
using Garden Web's Zone Finder
---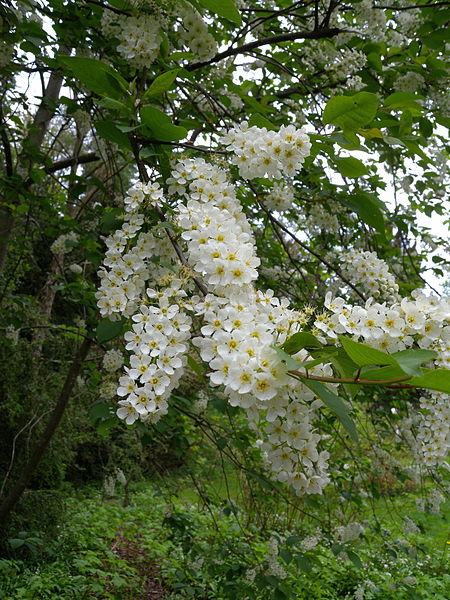 TRM232 European Bird Cherry ( Prunus padus )
European birdcherry is a deciduous ornamental cherry tree growing 20-40 feet tall with a rounded crown. Fragrant white flowers in pendulous 3-6" long clusters appear after the foliage emerges in spring. Flowers are followed by astringent, pea-sized, black cherries which ripen in mid-summer. As with the closely-related chokecherry (Prunus virginiana), the fruit is extremely bitter to humans but loved by birds. Serrate, dull dark green leaves. Foliage turns yellow in fall. Zones 3-7.