Unique Tree Seeds
Trees not only beautify your home, but they also add value as well. Studies have shown that mature trees can increase the value of a home by ten percent. Distinguish your home from the rest in the neighborhood by planting some unique seeds today.
Please click on the links below to see detailed information about the tree listed and to order seed packets:
---
Find your zone
using Garden Web's Zone Finder
---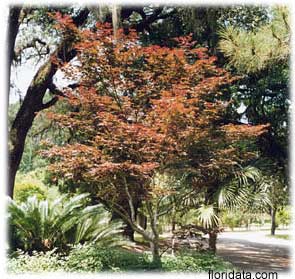 Japanese Maple
( Acer palmatum )
A small decidious tree growing 15-20 feet in zones 5-8. The leaves turn brilliant shades of scarlet, yellow or orange in autumn.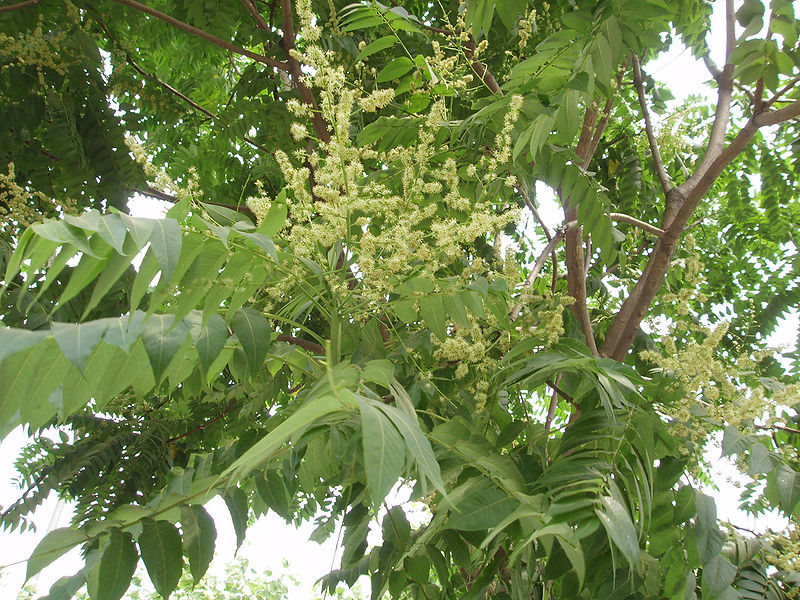 Tree of Heaven
( Ailanthus altissima )
Grown in Europe as a street tree, this specimen also makes a good bonsai. Has pinnate leaves and small panicles of tiny greenish flowers. Very elegant. Zone 4-8.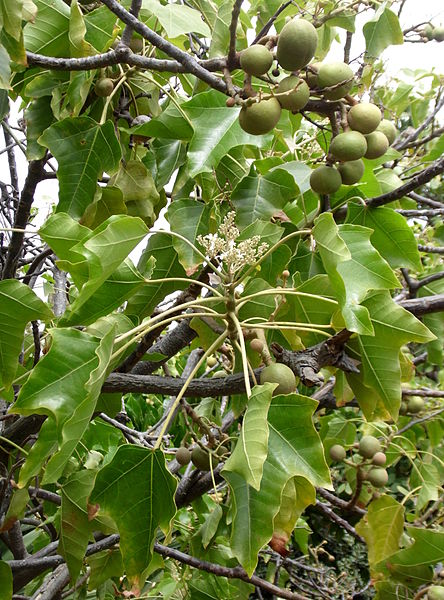 Candle Nut Tree
( Aleurites moluccana )
Grow you own candles plus a multitude of others uses for this amazing tree. A medium or large sized, spreading, tropical tree up to 50-80ft tall.
Grown in the tropics, but cold hardy down to 28 degrees, zone 8b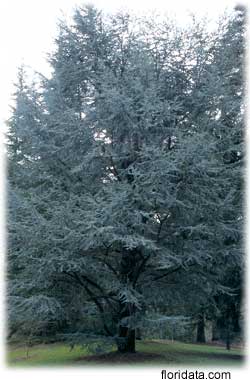 Western Red Cedar Tree
( Cedrus atlantica )
Atlas cedar is an imperial and picturesque specimen tree with massive, horizontal-spreading branches. A great choice for the south, good for zones 6-9.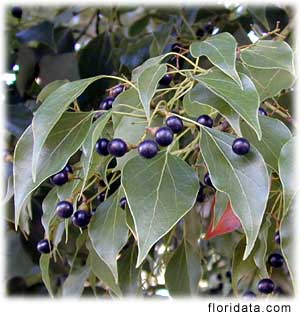 Camphor Tree
( Cinnamomum camphora )
A wonderful broadleaf evergreen tree for zones 8-10. It is grown commercially for its medicinal camphor oil.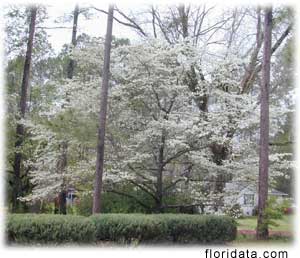 White Flowering Dogwood Tree
( Cornus alba )
Flowering dogwood is one of the most popular ornamental specimen trees in eastern North America. Use dogwood as a framing tree or as a background tree. They are excellent beneath large oaks or pines. For zones 5-9.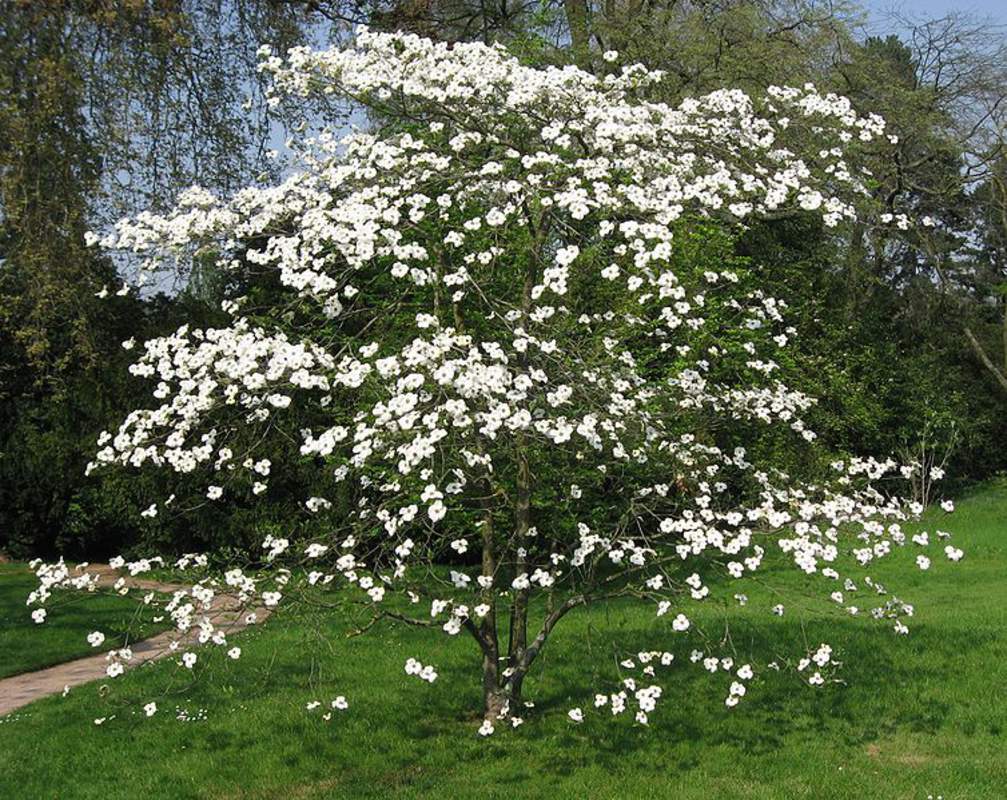 Southern Flowering Dogwood Tree
( Cornus florida )
A beautiful lawn tree for zones 5-9. Popular as a specimen or small grouping on residential property around homes, near patios or in lawns. Also effective in woodland, bird or native plant gardens.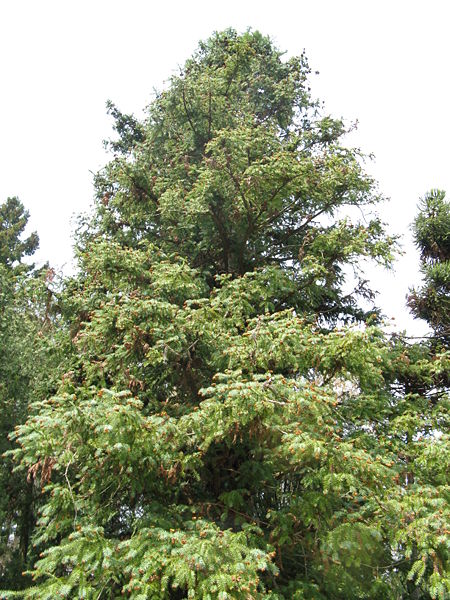 China Fir
( Cunninghamia lanceolata )
Needles are arranged in a flattened spiral around the stem with a pleasant upward arch. The overall appearance is quite exotic and beautiful. Best suited for zones 6-9.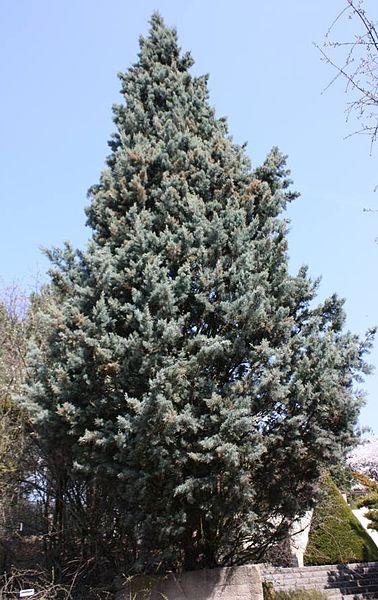 Arizona Cypress
( Cupressus arizonica )
A moderately large cypress to over 80 feet tall, native to western Texas, New Mexico and southeastern Arizona, where it grows on dry slopes and in canyons. For zones 7-9.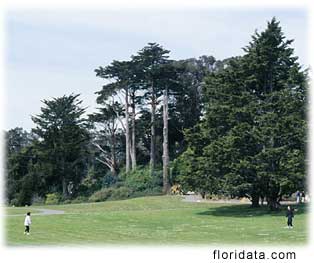 Monterey Cypress
( Cupressus )
A giant evergreen conifer growing over a 100 feet tall with lemon scented leaves. For zones 7-10.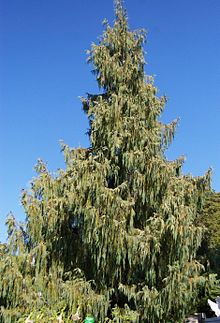 Kashmir Cypress
( Cupressus darjeelingensis )
A large cypress with weeping foliage. The foliage grows in strongly pendulous sprays of blue-green, very slender, flattened shoots. The Bhutan cypress is the official national tree of Bhutan, where it is often associated with Buddhist religious places. Cold hardy to 15-20 degrees.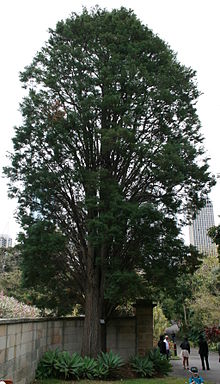 Mexican Cypress
( Cupressus lusitanica )
A medium to large conifer with very dense foliage native to woodlands on rocky soils in Mexico and Central America. It is a popular ornamental and forest tree throughout its native range and in many regions around the world. It is also used as a Christmas tree. For zones 7 and above.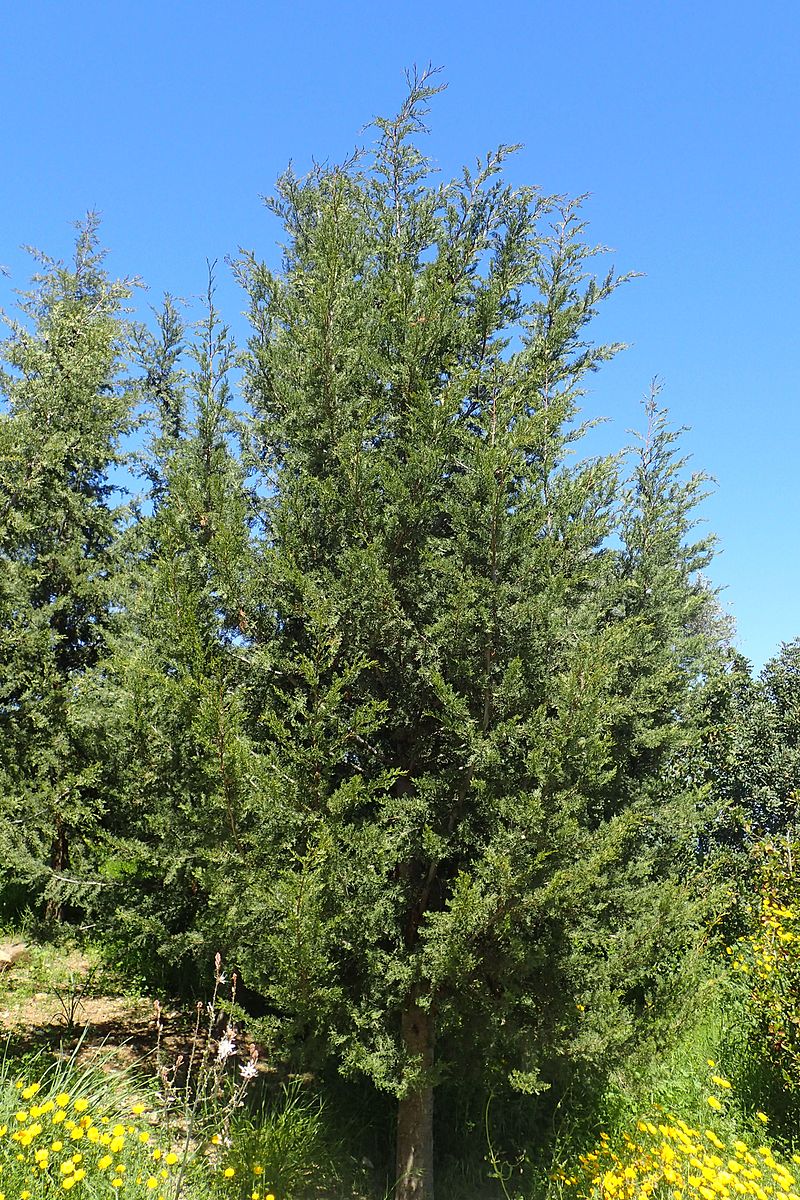 Mediterranean Cypress
( Cupressus sempervirens )
A medium to large conifer with dense, dark green foliage and a conical crown, distributed throughout the eastern Mediterranean and the Middle East. For zones 8 and above.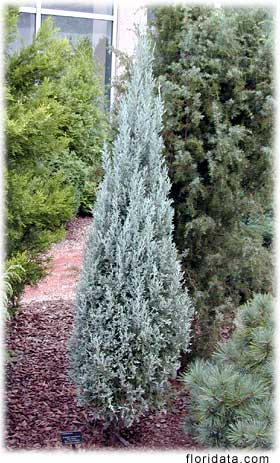 Rocky Mountain Juniper
( Juniperus scopulorun )
Small evergreen tree with reddish bark and aromatic foliage. Rocky Mountain juniper is ideal for neat, well-organized landscapes. Most cultivars require little or no pruning and are relatively free of cultural problems, insects and diseases. They tolerate heat and drought well. Zones 4-7.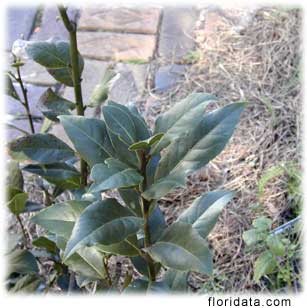 Sweet Bay Laurel Tree
( Laurus nobilis )
A pyramid-shaped tree or large shrub with A beautiful pyramid shaped tree with aromatic, evergreen leaves and shiny gray bark. It is grown commercially for its aromatic leaves in Turkey, Algeria, Morocco, Portugal, Spain, Italy, France, and Mexico. Zones 8-10.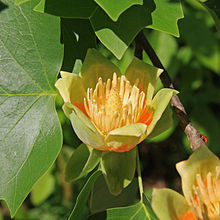 Tulip Tree
( Liriodendron tulipifera )
A giant tree with wonderful tulip like flowers and dazzling fall color. Zones 4-9.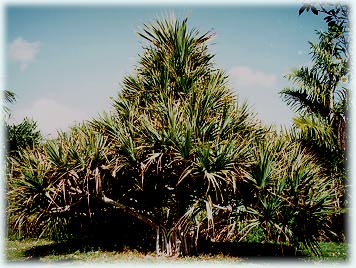 Screw Pine
( Pandanus utilis )
Stunning tropical plant that will grow 25 feet tall outside in zones 10b-11. But it also makes a wonderful inside tub plant for the porch or patio in cooler zones.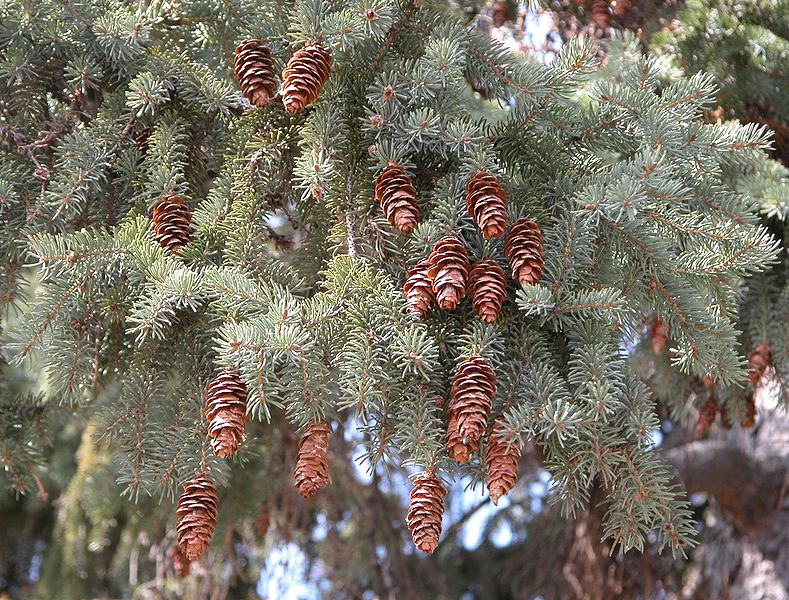 Black Hills Spruce
( Picea glauca )
A tall columnar evergreen to 80 feet tall, makes a wonderful lawn tree. The striking blue colored foliage has made the blue spruce a popular landscape tree in the United States. For zones 4-8.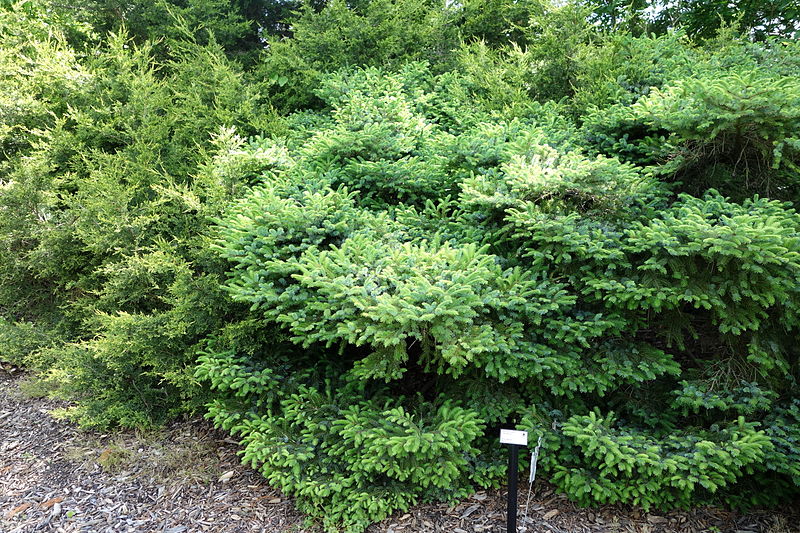 Jezo Spruce
( Picea jezoensis )
One of the most famous spruces. Often used as a Christmas tree as well because of its shape and fragrance. For zones 3-7.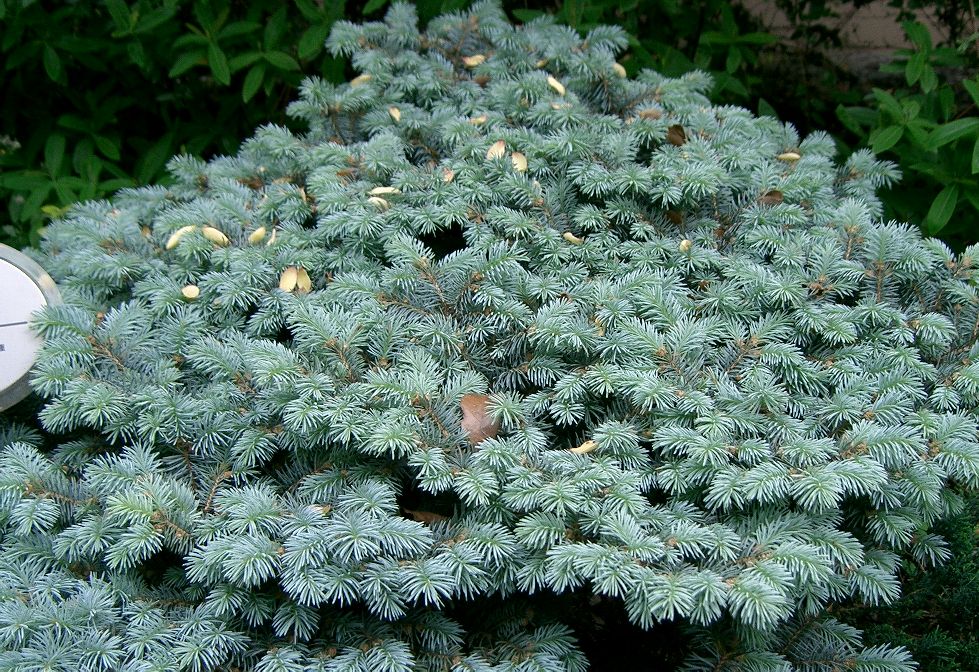 Majestic Blue Spruce
( Picea pungens glauca Majestic )
This is our most popular Blue Spruce seed. The trees are faster growing and have softer needles than the average Blue Spruce. Majestic also produces 99% blue color trees. For zones 3-7.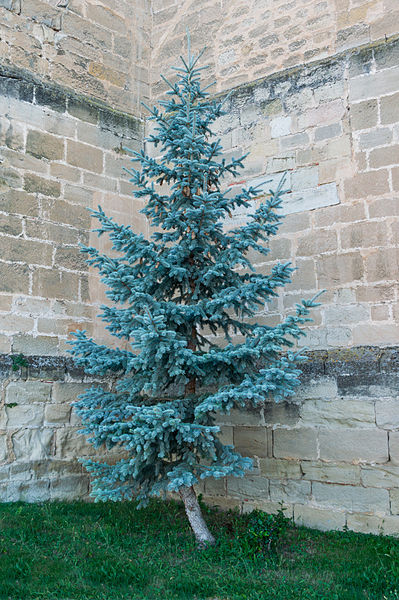 Colorado Blue Spruce
( Picea pungens )
Very popular in Japan, this evergreen is known for its very dark green needles with a white underside. Its short needles are a plus for growing bonsai. For zones 3-7.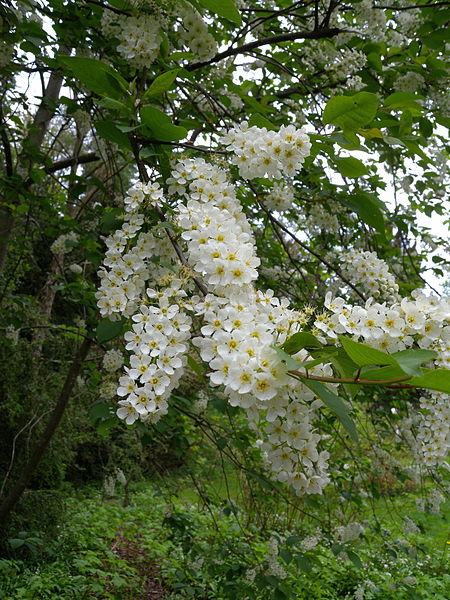 European Bird Cherry
( Prunus padus )
Fragrant white flowers in pendulous in long clusters appear after the foliage emerges in spring. Flowers are followed by astringent, pea-sized, black cherries which ripen in mid-summer. Zones 3-7.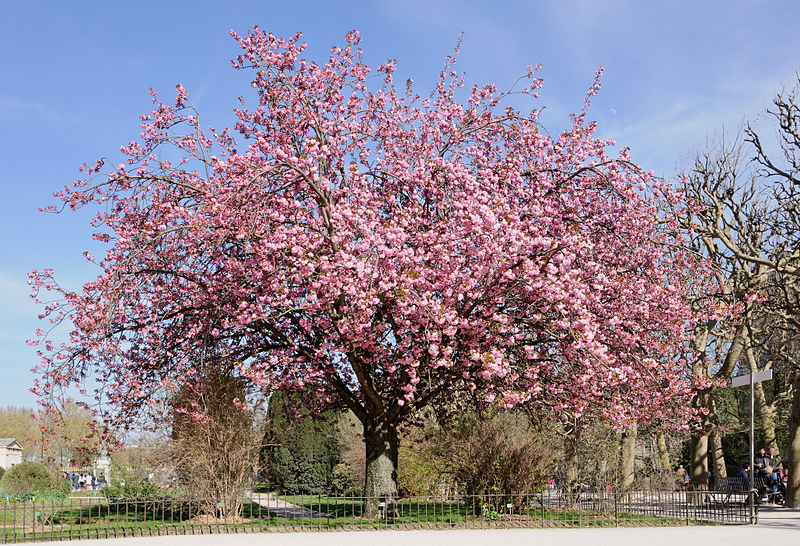 Oriental Flowering Cherry
( Prunus serrulata )
Also known as "Shimidsu Sakura", the entire plant is enveloped in flowers ranging in color from white to pink in early Spring. Zones 5-9.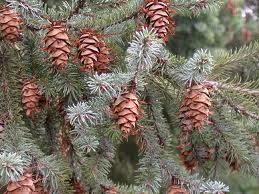 Douglas Fir
( Pseudotsuga menzi )
A good landscaping tree, foliage (needles) color can range from blue green to dark green or yellow green foliage Zones 5-9.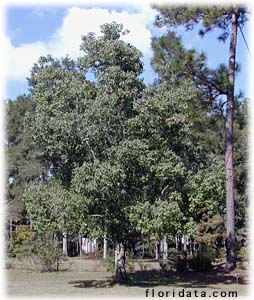 Chinese Tallow Tree
( Sapium )
A fast-growing deciduous tree with a rounded or conical crown and an open, airy look.In fall the leaves turn brilliant shades of scarlet, orange, yellow and maroon. For zones 8-9.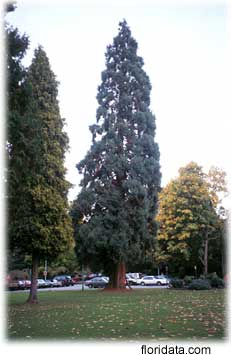 Giant Sequoia
( Sequoia gigantea )
A giant tree reaching over 250 feet tall. The "General Sherman" is a giant sequoia growing in Sequoia National Park, California, that happens to be the largest living thing on Earth. This tree is 275' tall and its crown spreads 107'. The trunk is more than 26' in diameter. The General Sherman is believed to be 2,500 years old, and weigh more than 1000 tons.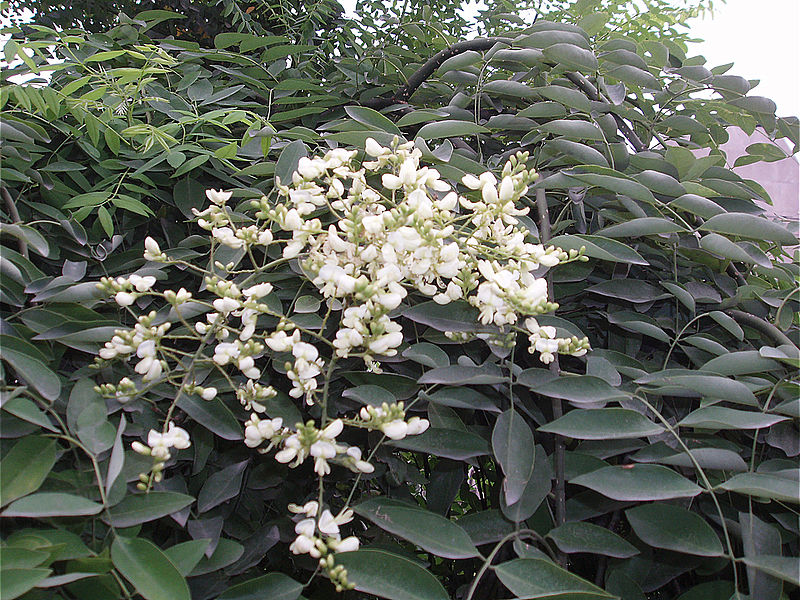 Japanese Pagoda Tree
( Sophora )
A wonderful lawn tree for zones 5-9. Beautiful clusters of flowers in early spring.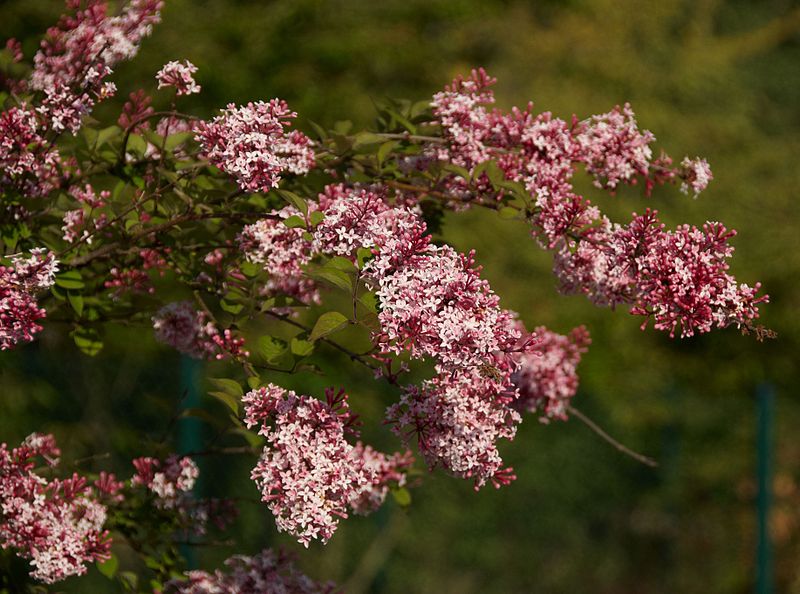 Little Leaf Lilac
( Syringa microphylla )
A beautiful shrub or small tree growing about 10 feet tall for zones 5-7. Loaded with clusters of fragrant pink flowers in early spring.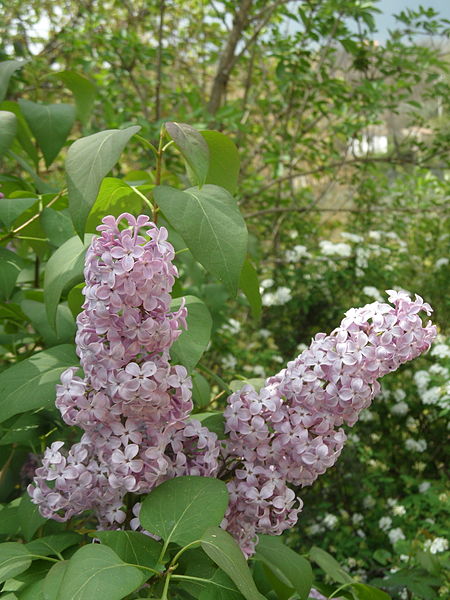 Round Early Lilac
( Syringa oblata )
A cold hardy beautiful shrub or small tree growing about 12 feet tall for zones 5-7. Rounded form. Loaded with clusters of fragrant pink flowers.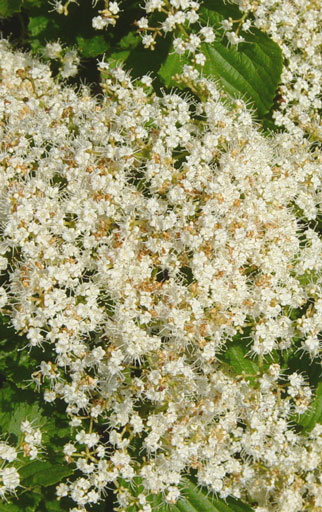 Peking Lilac Tree
( Syringa pekinensis )
A small tree to about 25' tall with medium green leaves and beautiful very fragrant white flowers in the early spring. Zones 3-7.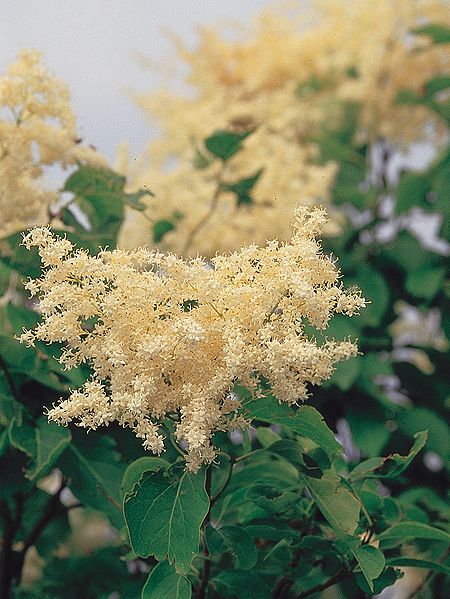 Japanese Lilac Tree
( Syringa reticulata )
A small tree 10-15' tall with medium green leaves and beautiful white flowers in the early spring. Zones 3-7.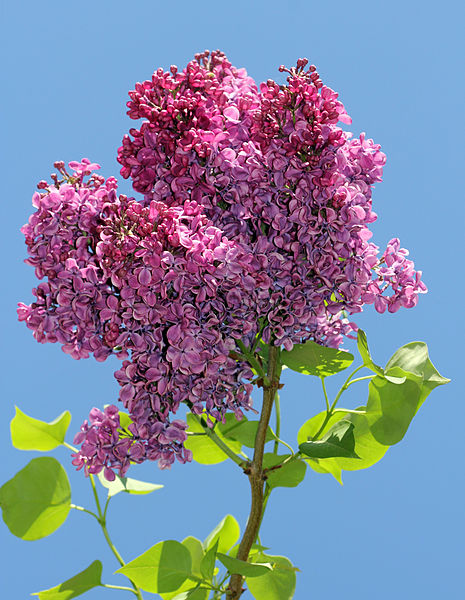 Common Lilac
( Syringa vulgaris )
This shrub or small tree growing to about 10 feet tall has been a favorite for generations, it will give you a fantastic spring color show full of fabulous fragrance every single year, without fail. Zones 3-7.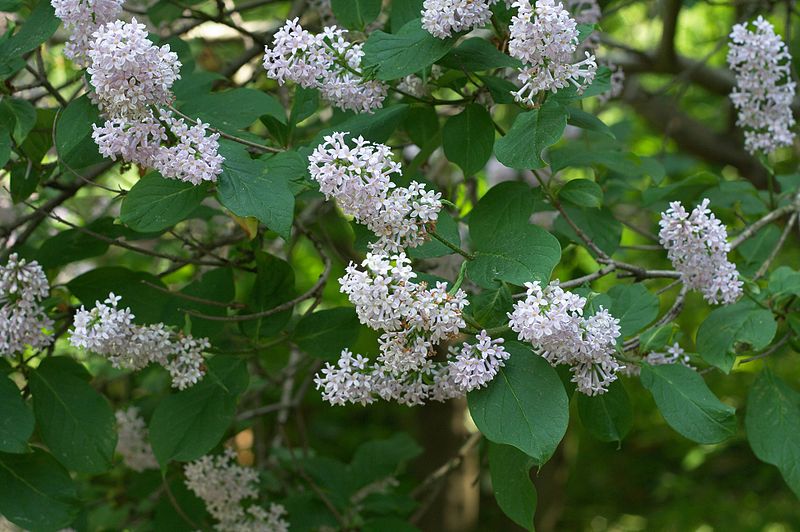 Wolf's Lilac
( Syringa wolfii )
A sturdy fast growing lilac which festoons itself with abundant panicles of pale, blush pink.The fragrance, whilst not intense is pleasant and very noticeable in the garden. Zones 3-7.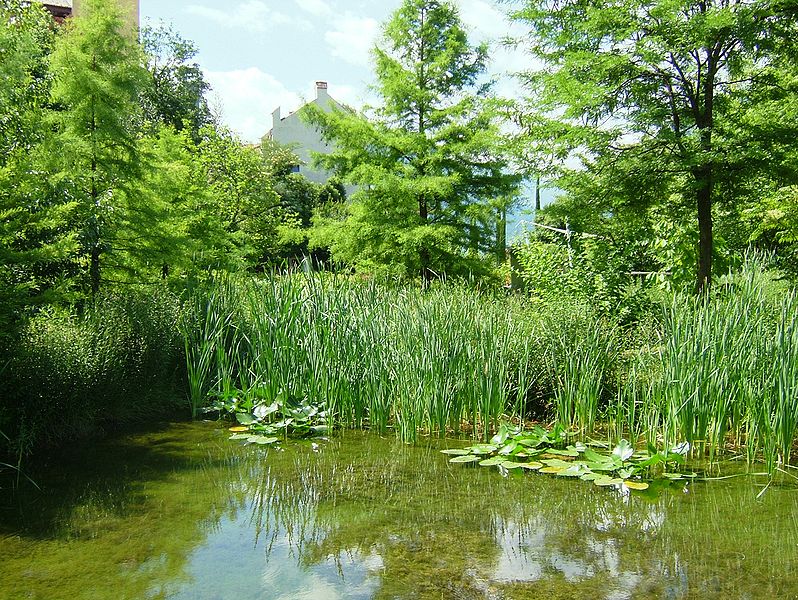 Southern Bald Cypress
( Taxodium distichum )
A decidious conifer growing to 90 feet at a fast rate. It is hardy to zone 6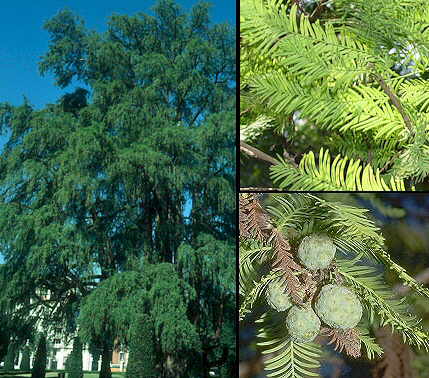 Montezuma Cypress
( Taxodium mucronatum )
An evergreen cypress tree closely related to bald cypress, cold hardy to about 10 degrees.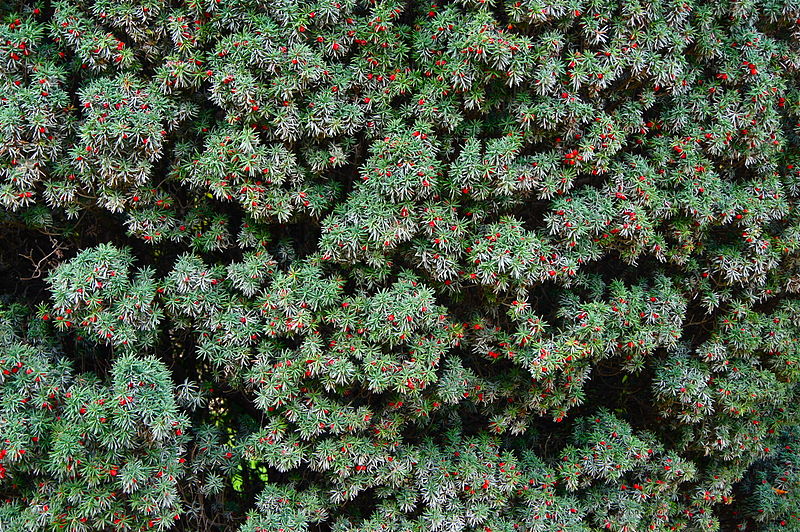 English Yew
( Taxus bacatta )
Conifer, small to medium sized evergreen tree. A very useful tree for hedging and topiary. Can be closely trimmed. For zones 6-9.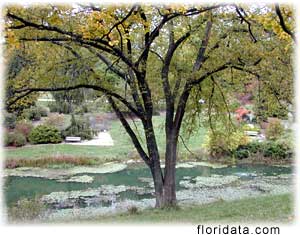 American Elm
( Ulmus americana )
A tall, stately tree growing throughout North America. Makes an ornamental, shade and avenue tree. For zones 8-9.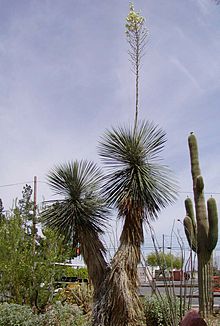 Soap Tree
( Yucca Elata )
A native of the US South West that will grow to 20 ft with a 10' flower stem. Zones 3-9 and a good container plant.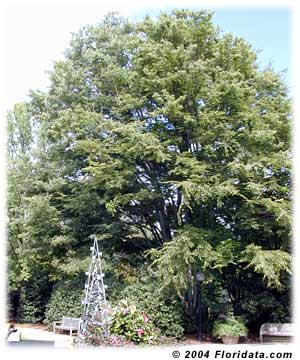 Japanese Elm
( Zelkova_serrata )
Zelkova is decidedly elmlike in shape and is often used as a replacement for American elm where the latter has died out due to Dutch elm disease. This is a handsome street tree or specimen for a park or large garden. For zones 5-9.