Plants for Warm Tropical Greenhouses
Important Note: Most of the seeds on this page will benefit greatly from using the CAPE Smoke Seed Germination Primer that we use in our own greenhouses. We find we receive significantly better germination results when we use this primer on these types of seeds.
We recommend the plants below for tropical climates and heated greenhouses. These plants should not be grown in areas where the minimum temperature will reach 65 degrees or lower.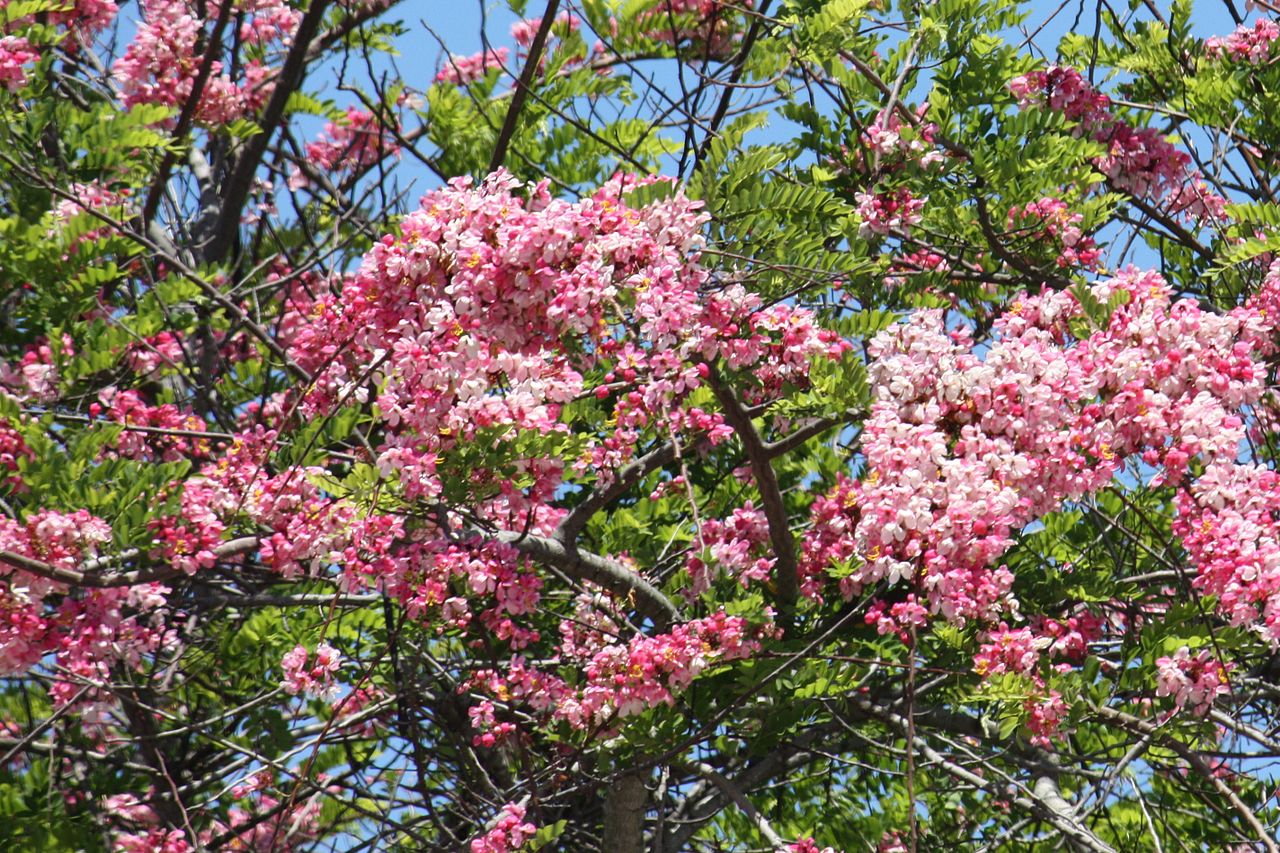 TRN388 Pink and White Shower Tree ( Cassia javanica )
Cassia javanica, also known as Java Cassia, Pink Shower, Apple Blossom Tree and Rainbow Shower Tree has been extensively grown in tropical areas worldwide as a garden tree owing to its beautiful crimson and pink flower bunches.
This 26 foot tree produces beautiful dense flowering racemes of various shades of pink with white. Flowering most of the year.
The five-petaled flowers are deeper rosy pink when they first open but fade to palest pink, creating a variegated color palette in the clusters.
For zones 9A through 11.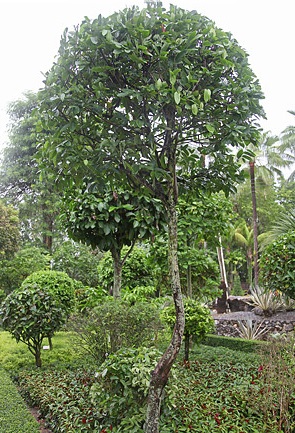 TRN614 White Cheesewood ( Melodorum fruticosum )
A small tree native to tropical Southeast Asia with glossy green, oblong leaves and intensely fragrant, yellowish flowers. A popular ornamental in its native range and the national flower of Cambodia.
It is very similar to Mitrephora, which is a rare fragrant plant from Thailand close related to Ylang-Ylang. The fragrance is very strong, plus the flowers are much more showy than those of Ylang-Ylang. Flowers change color from pinkish-white to yellow with age. Grows as a compact tree and can be a nice potted specimen in cooler climates. The plants are not too cold sensitive, and tolerate a light frost, we estimate 9b outside. Dried flower has medicinal use associated with it as a tonic, mild cardiac stimulant, hematinic.