---
Our list of Exotic and Unusual Vine Seeds from around the world.
Annual Vines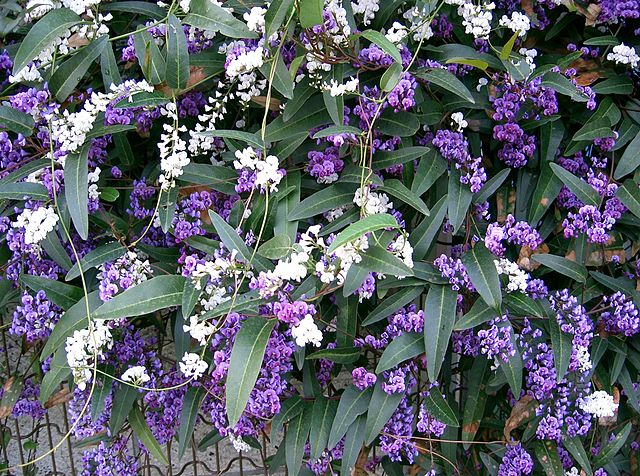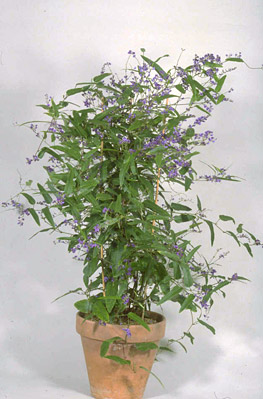 3404 Happy Wanderer VineHardenbergia violacea
A species of Australian flowering plant, known in Australia by the common names false sarsaparilla, purple coral pea, native lilac and waraburra (which comes from the Kattang language). It often grows as a climbing vine, but also as a subshrub if pruned.
It is used as a landscape plant in the southwestern U.S. where it is commonly called lilac vine, and occasionally Mexican lilac vine.
Happy Wanderer blooms profusely in late winter and spring with long cascading racemes like a Wisteria. The vine is much smaller at maturity and also tolerates dry conditions once established.
Purple, or occasionally pink or white, flowers to almost half inch across are borne in pendent racemes throughout much of the year.
Cold hardy to about 22 degrees.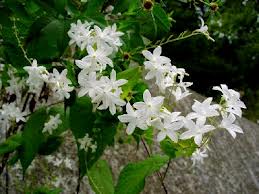 3386 Snow Creeper Vine Porana racemosa
This tropical climber forms a dense mass of foliage, it smothers itself in late summer into autumn with an incredible, snow-drift profusion of tiny, tubular, star-faced, snow-white flowers. It can reach a large size of 30 feet or more over time, and makes a good screen. Zones 10 and higher.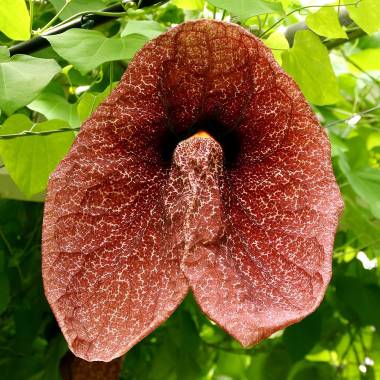 This is a real attention getter! A fast growing vine that can grow 15-20 ft tall with support. It has deeply cordate triangular leaves and large, oddly-shaped flowers that are really petal-less calyces that open to 6" wide by nearly a foot tall with a purple-maroon backing that is netted with pink etching-like marks along veins and has a yellow-orange throat. Plant in sunny spot with summer shade. I have seen it flower in a 10" pot in our greenhouses. A good container plant, or can be grown outside on fence or trellis where winters do not get below 32 degrees.