Lemon Grass Seeds
Grow Lemon Grass for an essential herb used in Asian cuisine. The leaves and stems of Lemon Grass can be used fresh or dried to impart a distinct lemon flavor. Lemongrass adds exquisite flavor to soup, curries, and sauces, as well as fish and chicken dishes.
It is also great for keeping the mosquitoes away!
Makes a wonderful ingredient for hot teas. Made into a tea, it can help with digestive problems. This clump-forming perennial easily is grown from herb seeds, and it resembles an ornamental grass with its aromatic cane-like stems arising from a central base.
The lemon-scented, linear, strap leaves reach 3 feet long, falling over at the tip. The fibrous leaves have a very strong lemon aroma and are the source of Lemon Grass oil that is used to flavor candy, ice cream and pastries.
Useful gardening information
Sowing Lemon Grass seeds indoors is recommended for optimum germination rates. Even then the rate is low ( about 50% for us ). Sow the seeds on the surface of the soil and press gently into the soil. Cover seeds lightly with peat moss. Transplant outdoors after plant has reached a height of 6 inches.
---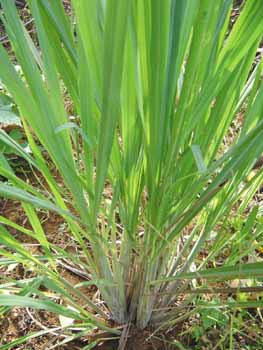 IP243 West Indian Lemon Grass ( Cymbopogon citratus )
Ultra clean seeds for good germination. Winter hardy to USDA Zones 10-11 where it is evergreen (roots may be hardy to Zone 8b). In cooler zones, it is grown as an annual in gardens or in containers. It is easily grown in average, medium, well-drained soils in full sun.
Tolerates light shade, but prefers full sun. Tolerates a wide range of soils, but is best in organically rich loams with good drainage. Seed is difficult to obtain. Plant outside in spring after last frost date. In fall just before first frost, stalks can be harvested (cut off top leaves and save 6-" sections of the bulbous shoot bases) and frozen for culinary use during the winter. Several leaf sections with attached roots can also be divided and potted with top leaves removed for overwintering in a bright window.
These saved sections can be then used as starts for the following year. Smaller container plants can be overwintered indoors in bright light locations.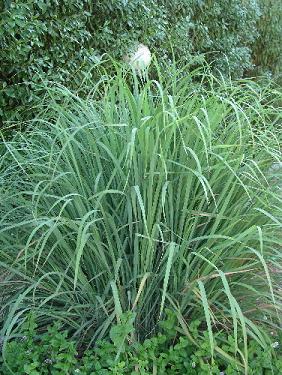 IP246 East Indian Lemon Grass ( Cymbopogon flexuosus )
Source of lemongrass oil used to flavor teas, candies, chewing gum, etc. A tropical annual that can be grown as an annual in the US. Many uses, crushing a few leaves in your hands will release lemony fragrance that repels mosquitoes. Essential oil contains large amounts of citral and geraniol which are used in flavorings and perfumes. Medicinal: Tea used to treat digestive problems and fever. Anti-inflammatory. Lemon Grass is also a beautiful addition to mixed containers and flower borders.
---
Share a growing tip and help other gardeners!

Click on the Contact Form link, place "Tip" in the name line and fill in your information. If we accept your Lemon Grass growing tip, we will post it on this page.