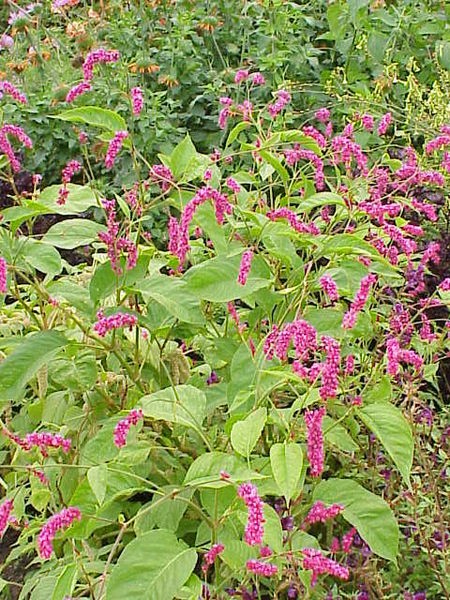 IM127 Kiss Me Over The Garden Gate ( Polygonum orientale )
First grown in the US by Thomas Jefferson, Kiss-Me-Over-The-Garden-Gate is a spectacular, old-fashioned cottage garden favorite. Fast growing, the thick, sturdy stems rise to about 5 feet tall and bear flamboyant, arching, pendulous bright pink, bead like, flower clusters 3-4 feet long.
An old heirloom favorite, hard to find seeds for these anymore, we are very happy to be able to offer them again.
Lures beneficial pollinators such as bees and butterflies. Flowers from midsummer until frost. Direct seed or transplant.
Lush, heart-shaped leaves are very pretty. Makes an excellent cut flower too. Rich soil is best. Reseeds itself once established.