Shallot Seeds
Useful gardening information
Shallots are remarkably easy to grow from seed. Essential in French cooking, with a flavor described by some as in-between onions and garlic. For soups, salad dressings, vegetable dishes, and casseroles.
Direct seed 1/2 inch deep, 1/2 to 1 inch apart, in rows 10 to 18 inches apart, 2 to 4 weeks before average last frost. This rate will usually produce a single bulb from each plant. To produce clusters of bulbs, increase spacings to 6 to 8 inches.
Harvest in summer when tops fall and begin to brown. Dry in an airy place. Store near freezing at 60-70% relative humidity.
How to make carmelized shallots.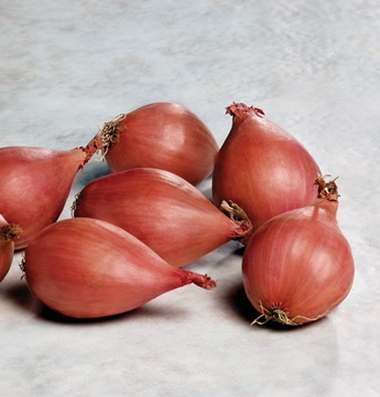 TRM882 Conservor F1 Hybrid
Reddish-brown, single bulb shallots. These shallots have a high, round shape and are suitable for long storage. 110 days.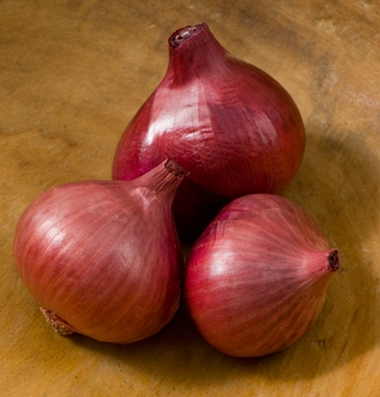 TRM340 Camelot F1 Hybrid
Gourmet specialty item for winter storage.
Dark red shallot from seed with excellent flavor. Red skin contrasts nicely with white interior. Uniform, teardrop-shaped bulbs could last through the winter until April. Adaptability: 40-55° latitude. 100 days.