Soybean Seeds
A note from Jim:
Edible soybeans are high in protein, with some having as much as 39 percent protein. Commercially produced soybeans do not have the same quality as varieties which are considered to be edible.
Sow soybeans in late spring. Sow about three or four seeds per foot of row. Plant seed no deeper than 2 inches. Seed thrive in warm soils. Sow every 2 weeks for a constant supply throughout the summer.
Half-mature, podded, edible soybeans are used for relish. Bean pods are harvested from clusters of large beans. Beans may be dried for sprouting or winter use. For easy shelling, put in boiling water for a few minutes.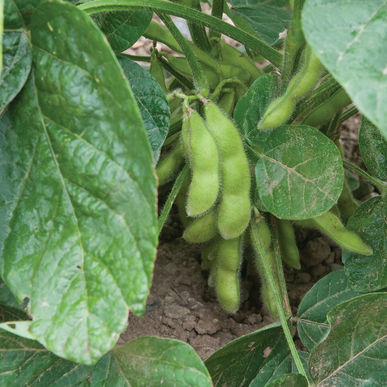 TRLJ004 BeSweet292 Soybean
One of the highest yielding edible soybeans for home gardens.
Be Sweet 292 has great flavor, texture and sugar content. The bushy plants produce around 30 pods per plant, 2-3 beans to a pod. Enjoy them as edamame—young pods lightly steamed and salted for a delicious and nutritious snack or side dish.
Bushy habit, growing about 16" tall, maturing in 85 days.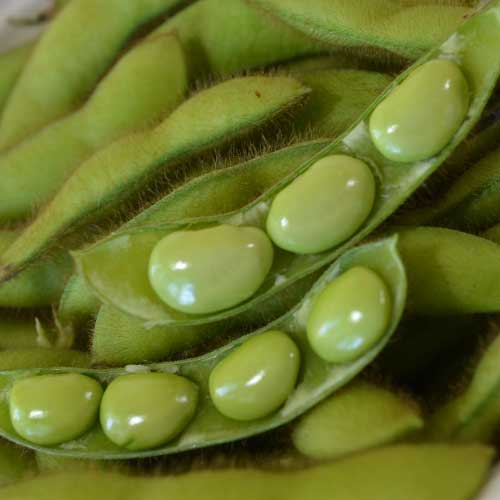 Z2811 Beer Friend Snack Soybean
This is a new variety introduced into the U.S. markets from Japan. This easy-to-grow variety produces lots of high quality and delicious Edamame soybeans, and is one of the most popular snack items in the beer party and Japanese restaurants.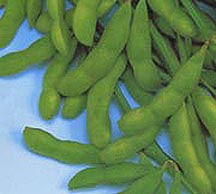 Z2812 Giant Black Seeded Soybean
This variety produces large soybeans that are very delicious, excellent for appetizer and snack in the party or dinner. Soybeans are in green color during the edible stage and will turn into black color when matured. One of the most popular varieties for a long time in Japan.
This item is currently out of stock, if you would like to be notified by E-mail when it becomes available again, simply enter your E-mail address in the field below and hit "Submit".