Tansy Seeds
Tansy is a perennial member of the aster family, with serrated, fernlike leaves and flat bright yellow flowers that resemble buttons. Originally native to Europe and Asia, tansy is now widely grown and has a number of traditional medicinal uses, though most modern herbalists warn against its use by laymen.
Modern herbalists warn against its medicinal use because all species of tansy are toxic and can cause hallucinations, spasms, convulsions, and even death in large doses.
Today, the primary use of Tansy is as an insect repellent and companion plant.
Useful gardening information
Start seeds directly outdoors once frost danger has passed. Lightly cover the herb seeds and keep them moist.
Plants self-sow abundantly by dropping its seeds. It's best to keep the spent flowers deadheaded in order to keep the plants from spreading too aggressively. The herb plants need about an inch of moisture every week.
Temperature: 68F - if no germination in 3 - 4 wks, move to 24 - 39F for 2 - 4 wks
Average Germ Time: 21 - 28 days
Light Required: Yes
Depth: Surface sow and thinly cover
Sowing Rate: 5 - 7 seeds per plant
Moisture: Keep seeds moist until germination
Plant Spacing: 24 - 36 inches

Links to useful information on the web:
Growing and using Tansy
---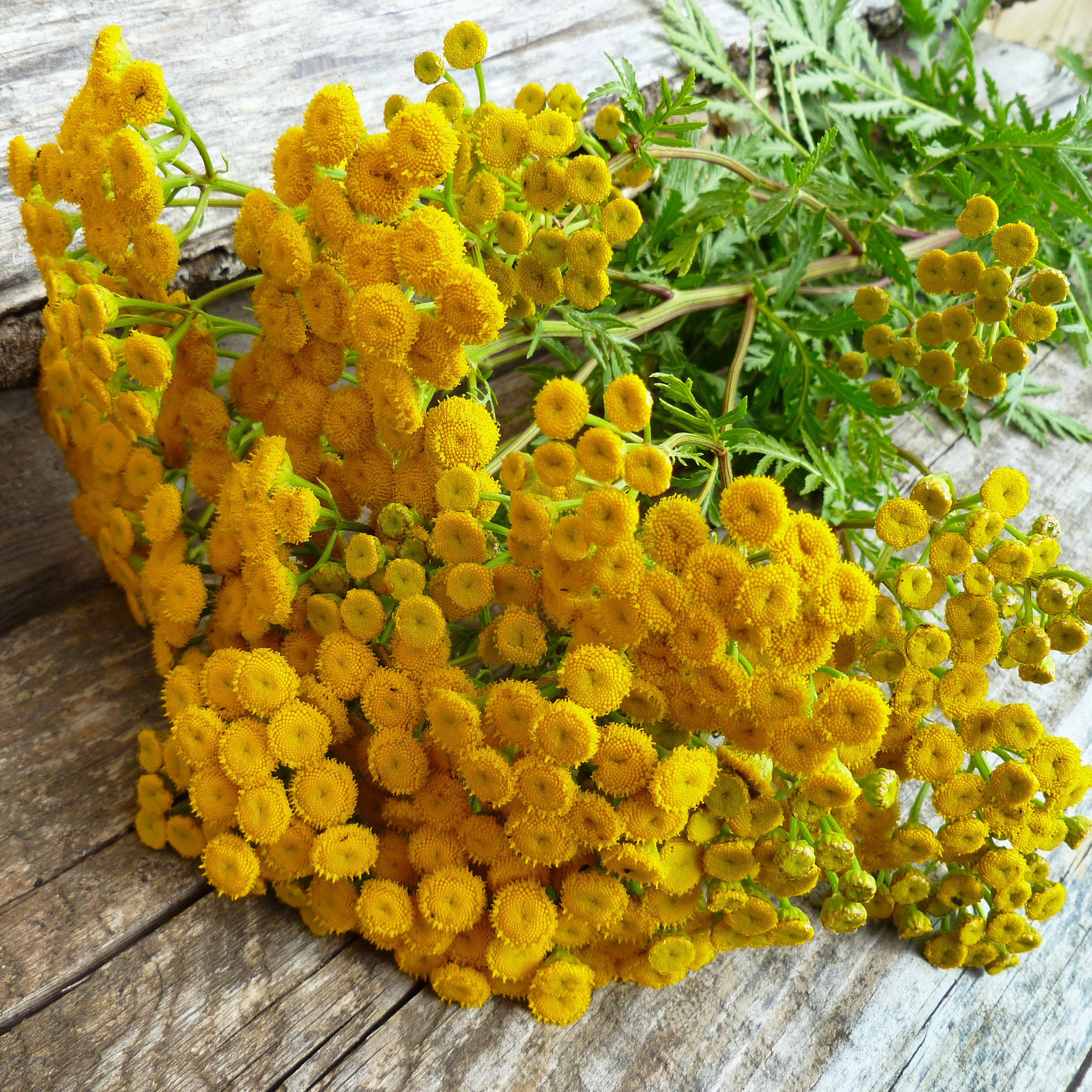 HR219 Tansy ( Tanacetum vulgare )
Today, the medicinal properties formerly attributed to Tansy have been largely discredited, although it is still in use as an effective insect repellent and can be an asset in the garden as a companion plant for cucumbers, squash, roses and some berries to help keep the plants pest-free.
A perennial plant for zones 3-9. Cannot ship to MN, WY
---
Share a growing tip or recipe and help other gardeners!

Click on the Contact Form link, place "Tip" in the name line and fill in your information. If we accept your Tansy growing tip or recipe, we will post it on this page.