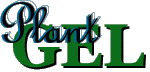 More Uses for Plant Gel
THERE'S MORE TO PLANT GEL THAN MEETS THE EYE!
Did you know that the use of Plant Gel doesn't stop at plants? That's right, Plant Gel can be used for many different purposes and in many different industries, from agriculture to youth groups. Feel free to experiment and be creative. We'd love to hear back from you with any new uses you may find for Plant Gel.
Here are some of our ideas for using Plant Gel
ICE and/or COOL PACKS
Place Plant Gel in a freezer bag and place it in the refrigerator for a cool pack or the freezer for an ice pack. Plant Gel is ideal for using as either of these handy items due to the fact that the Gel does not get as hard as ice and will conform to your body's shape, therefore, it is softer and more soothing to those areas that are already sore in the first place. You can control how solid Plant Gel will be by freezing the gel for a shorter amount of time. For softer cool packs, you only need to freeze for about 1 hour. For harder ice packs, we recommend freezing for at least 3 or more hours. Great for sore muscles, aches, or to use in ice chests.
NECK COOLERS
Wouldn't it be nice to stay cool on those hot, blistering days? Well now you can by creating your own Neck Coolers. Simply sew some of the Plant Gel crystals into a bandanna or piece of material, then soak it in water to hydrate the gel, refrigerate to cool, and then wear it around your neck. Due to Plant Gel's soft texture and lightweight nature, the cooler will mold to your neck and feel comfortable as you wear it for relief from those hot summer days.
WEDDINGS AND PARTIES
We all would love to have our special occasion be remembered and talked about for days to come, so why not do something different and unique? Use Plant Gel to create lovely decorative centerpieces, that match your color scheme, for those special occasions. You can use it with candles or cut flowers. Leaving the Gel clear, and using it with a candle provides an illuminating effect for your centerpiece. Makes a great take home item for the lucky winner at each table, too!
You can also use it during Halloween to fool your guests. Since Plant Gel is 100% non-toxic, color it red and have it dripping from your mouth or have guests put their hands in it while walking through your "Haunted House" to give the effect of being brains or…….., well I think you get the idea.
ROOM FRESHENER
Add scented oils to Plant Gel and place in a pretty decanter to put off a pleasant fragrance in a colorful, decorative manner. Use this idea all throughout your home, in your office, or wherever you would like to add a bit of fragrance. It is so pleasing to walk into a nicely scented room, and now you can make that happen for a fraction of the cost of manufactured items. Do not use scented oils in Plant Gel with plants, as scented oils are a petroleum base and will kill your plants.
SCHOOL PROJECTS
Tired of the same old ideas for doing projects with kids? Let Plant Gel bring life back into the picture in more ways than one. Try growing one seed in Plant Gel and one in soil and see which takes off faster, or root a new growth in Plant Gel and one in water to see which one roots faster. Use clear containers so the kids can chart the root growth. Plant Gel is also a great example of osmosis. These are just a few of the many ways that Plant Gel can be used with kids as a learning tool. Remember be creative!
FOR FUN
Do you ever wish you could have a food fight without all the mess and waste of good food? Now you can with Plant Gel. Kids and adults alike will love hurling Plant Gel at their friends, siblings, spouses, and whoever else gets in their path. Plant Gel makes a great "toy" for all due to its gooey texture, and with it being non-toxic and biodegradable, it is 100% safe for all to enjoy, so Happy Hurling!