Welcome to Seedman.com's Extensive Seed Section featuring seeds from around the World.
We currently offer over 3,000 varieties of seed. Almost all orders ship within 1-3 days. We offer a satisfaction guarantee on everything we offer. All seeds are from the latest crop harvests and meet or exceed all state and federal standards.
We ship seeds to all 50 states, Canada, Germany, Great Britain, and Italy, we ship gardening and all other non-seed products to the lower 48 states only.
All of our seeds are GMO Free! We do not offer any GMO seeds!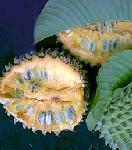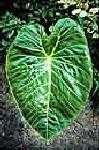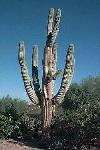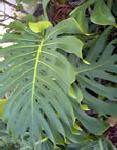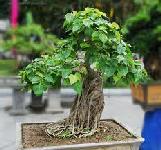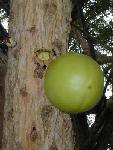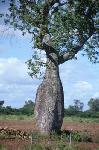 ---
New for this season!
New Additions! New varieties that have just been added.
Check out this list each time you visit our site, we add new items almost daily.
---
New! Special use and regional Flower Seed Mixes
Seedman's GoodCentsVegetables line of garden vegetable seeds for only Ninety Five cents a pack! Our best selling vegetable seed selections reduced in price to help out with your gardening budget.
Seedman's GoodCentsFlowers line of flower seeds for only Ninety Five cents a pack! A wonderful selection of old time favorite flower seed selections at a great price.
Garden Novelty Plants
will make you the talk of the gardening community!
---
New Lists
Garden Vegetables for Containers and Patios.
Grow all of your vegetables in containers, no matter where you live!
Garden Vegetables for Hot Climates and Tropical Gardens. Don't let your hot climate stop you from having a great garden!

Caliente Mustards bred specifically for naturally improving soil structure, biofumigation and green manuring. Helps control nematodes and soil disease, should be grown in every garden.
What plant can you use for flavoring foods and salads, making herbal teas, insect repellents, potpourri, as a filler for arrangements, and use inside as a houseplant, or grow outside as an ornamental plant? It's the amazing Basil, and we now offer Over 50 unique varieties of Basil!
---
Unusual and Hard to Find Lists ( Seeds Only )
---
Angel's Trumpet Flowers ( Datura and Brugmansia )
Bee/Butterfly/Hummingbird Garden
Grow your own birdfood!
Grow your own birdfood and save money as well as having a great experience watching your feathered friends enjoy your harvest.
Cold Hardy Palms, Banana, Yucca and Cycad
Dry Flower/Filler Arrangement Plants
Everlasting Flowers for Crafting
Hanging Basket, Patio and Windowsill Plants
House Plants Seeds from around the World
Knick Knack Plants Liven up your home, patio and sunroom with these delightful compact plants.
Lawn Shrubs and Plants from Around the World
Lemon Eucalyptus ( Citrodora, Mosquito Bush ) If you have gnats, mosquitoes or deer flies to contend with, then you have got to have this plant!

Natural Insect Repellent Plants
Ornamental Grasses from around the world
Ornamental Corn and Grains from around the world
Palm Trees From Around the World
Papaya Fruit Trees From Around the World
Patio, Balcony, Sundeck, Pooldeck Plants
New! Rose
Plants for Shady Areas
Tobacco Seeds, plus book on growing and processing tobacco at home, cutting machines, kilns, flavoring, etc
Tropical Greenhouse and Outdoor Plants for Zones 9 and higher
New! Venus Fly Trap
Vines from Around the World
---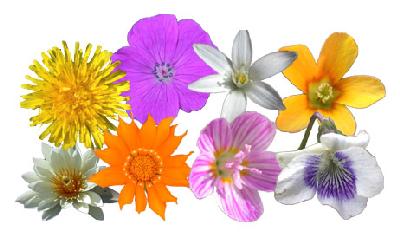 Flowers and Foliage Plants From Around the World
Welcome to Seedman.com's Flower Seed Section featuring seeds for flowers and foliage plants from around the world.
We offer an enormous selection, all in stock and ready for immediate shipment.
Annual Flowers
New Additions! Over 60 new additions to our annual flower seed list.
Abutilon ( Flowering Maple )
Actinomeris ( Wingstem )
Ageratum
Agrostemma ( Corncockle )
Alyssum
Amaranthus
Ammi
Antirrhinum ( Snapdragons )
Arctotis ( African Daisy )
Asarina
Asperula
Aster
Basils ( Ornamental and edible too! )
Begonia
Browallia
Flowering Cabbage and Kale
Calandrinia ( Ruby Tuesday )
Calendula
Canna Lily
Celosia
Centaurea ( Cornflower/Bachelor's Button )
Cephalaphora ( Fragrant Pineapples )
Cleome ( Spider Flower )
Coleus
Coreopsis
Cosmos
Cupea ( Cigar Plant )
Dahlia
Delphinium ( Larkspur )
Dimorphotheca ( African Daisy )
Dusty Miller
Eschscholzia ( California Poppy )
Gomphrena ( Globe Amaranth )
Helichrysum ( Everlasting Straw Flower )
Heliotrope ( Cherry Pie )
Gazania
Geranium
Gerbera
Gnaphalium obtusifolium ( Sweet Everlasting, Rabbit Tobacco )
Godetia
Gypsophila ( Baby's Breath )
Helianthus ( Sunflower )
Helipterum ( Paper Daisy, Everlasting Daisy )
Hypoestes ( Polka Dot Plant )
Impatiens
Legousia
Lathyrus ( Sweetpea )
Layia ( Tidy Tips )
Lisianthus
Malope Seeds
Marigold
Mimulus ( Monkey Flower )
Mignonette ( Reseda )
Mirabilis ( Four O Clocks, Marvel of Peru )
Morning Glory Seeds
Myosotis ( Forget-me-nots )
Nasturtiums
Nemesia ( Fragrant Bedding Plants )
Nicotinia ( Flowering Tobacco )
Nigella ( Love-in-a-mist )
Ornamental Peppers
Pentas
Petunias
Phlox
Portulaca ( Sunrose )
Poppy Flowers ( Annuals and Perennials )
Ricinus ( Castor Oil Plant )
Sanvitalia ( Creeping Zinnia )
Scabiosa ( Pincushion Flower )
Senecio ( Dusty Miller )
Statice ( Limonium ) Cut/Dry Flower Material
Stocks ( Old time fragrant flowers )
Vinca ( Periwinkle )
Viola/Pansy
Zinnia Flower

Perennial Flowers
New Additions!
Acanthus ( Bear's Breeches )
Achillea
Aconitum ( Monkshood )
Adenophora ( Ladybells )
Aethionema ( Lebanon Stonecress )
Agapanthus
Agastache ( Butterfly and Hummingbird Plants )
Alcea ( Hollyhock )
Allium ( Nodding Onion )
Alstromeria ( Peruvian Lily )
Anacyclus ( Carpet Daisy )
Anaphalis ( Pearly Everlasting )
Anemone ( Wind Flowers )
Angelica
Antennaria ( Pussytoes )
Aquilegia ( Columbine )
Arabis ( Rockcress )
Arisaema ( Jack-in-the-Pulpit )
Armeria ( Thrift )
Aruncus ( Goat's Beard )
Asclepias ( Butterfly Plant )
Astilbe ( False Goat's Beard )
Aubrieta ( Rockcress )
Aurinia ( Gold Dust )
Bellis ( English Daisy )
Buddleia ( Butterfly Bush )
Callirhoe ( Wine Cups )
Calluna ( Heather )
Caltha ( Marsh Marigold )
Campanula
Candytuft Iberis ( Annual and Perennial )
Cupid's Dart
Centranthus ( Jupiter's Beard )
Chaenorrhinum ( Blue Eyes )
Chrysanthemum and Tanacetum ( Mums )
Clematis
Dianthus ( Carnation )
Dicentra ( Bleeding Hearts )
Dictamnus ( Gas Plant )
Digitalis ( Foxglove )
Echinacea ( Cone Flower )
Edelweiss
Eucomis ( Autumn Pineapple Lily )
Erigeron ( Fleabane Daisy )
Euphorbia ( Spurge )
Filipendula ( Meadowsweet )
Fuchsia
Gaillardia ( Blanket Flower )
Glaucium ( Horned Poppy )
Gaura
Gunnera ( Giant Gunnera )
Helleborus ( Christmas Rose )
Heuchera ( Coral Bells )
Hibiscus
Ice Plant ( Livingstone Daisy )
Iris
Kniphofia ( Red Hot Poker, Torch Lily )
Lavatera ( Mallow )
Lavandula ( Lavender )
Leonitus ( Lion's Ear )
Liatris ( Blazing Star )
Lilium ( Lilies )
Linaria ( Toadflax, Baby Snapdragon )
Malva ( French Hollyhocks )
Water Lily ( Nelumbo )
Oenothera ( Sundrops, Primrose )
Passiflora ( Passion Flower )
Platycodon ( Balloon Flower )
Plectranthus ( Foliage Plant )
Phormium ( New Zealand Flax )
Polygonum ( Kiss-Me-Over-The-Garden-Gate )
Poppy Flowers
( Annuals and Perennials )
Ratibida ( Mexican Hat )
Rudbeckia ( Black-Eyed Susans )
Sagina ( Irish Moss )
Salvia
Sedum ( Succulent )
Sempervivum ( Hens and Chicks, Houseleek )
Solidago ( Goldenrod )
Verbascum
---
Vegetable Seeds From Around the World
Hundreds of unique vegetable seeds for your gardening pleasure!
Amaranth ( Chinese Spinach )
Artichokes
Asparagus
Asparagus Pea
Beans
Beets
Bitter Melons and Wax Gourds
Broccoli
Brussels Sprouts
Burdock ( Gobo )
Cabbage
Cardoon
Carrots
Cauliflower
Chinese ( Napa ) Cabbage
Cantaloupes and Melons
Celery
Chervil
Chicory
Chives
Collards
Corn and Ornamental Corn
Cover Crops
Cowpeas
Cucumbers
Eggplant
Endive
Fava Beans
Finocchio
Garland Chrysanthemum
Gourds and Decorative Edible Squash
Jicama ( Mexican Yam )
Kale
Kohlrabi
Leeks
Lettuce and Mesclun
Loofah ( Luffa ) Sponges
Malabar Spinach
Mache ( Corn Salad )
Micro Greens ( Baby Greens )
Minutina ( Buckshorn Plaintain )
Mustard and Other Greens
Oats ( Hulless Oats for cereal )
Okra
Onions/Scallions
Orach ( Mountain Spinach )
Ornamental Corn and Grain
Pak Choi/Bak Choi
Parsley
Peas: Early Spring
Peanuts
Peppers
Super Hot Peppers
Popcorn
Pumpkins
Quinoa ( Cereal, Superfood )
Radicchio
Radish
Ramps ( Wild Leeks )
Rhubarb
Rice ( Wildlife Rice For Duck Food Plots )
Rutabaga
Salsify ( Oyster Plant )
Saltwort
Shallots ( From Seed )
Sorghum
Soybeans
Spinach
Squash Summer Type and Zucchini
Squash Winter Type
Squash Japanese Kabocha Type
Strawberry
Sugar Beets
Swiss Chard
Tomatoes
Turnip
Watermelon

Other Vegetable Seed Lists:

Giant Garden Vegetables
Vegetables for Grilling and Roasting
Vegetables for Stir Frying
Fall and Winter Vegetables
Baby Vegetables
Chinese/Japanese/Korean Vegetables
New!
Jim's Plant Growth Stimulator for Vegetables and plants.
Herb Seeds From Around the World
Ajmud ( Indian Celery )
Angelica
Applemint
Agrimony
Anise
Ajowan ( Ajwain )
Arugula ( Roquette )
Basil
Bee Balm
Black Cardamon
Black Maca
Borage
Burnet ( Salad Burnet )
Calamintha
Calendula ( Pot Marigold )
Catnip
Caraway
Chamomile ( German and Roman )
Chia Seeds
Chicory ( Coffee Chicory )
Chives
Cilantro ( Coriander )
Citronella Balm
Cardoon
Corsican Mint
Cumin
Dandelion
Dill
Epazote
Florence Fennel
Fenugreek
Feverfew
Flaxseed
Hops ( Beer Hops )
Horehound
Great Burdock
Huacatay ( Peruvian Black Mint )
Hyssop
Lavender
Lavender Hyssop
Lemon Balm
Lemon Catmint
Lemon Grass
Lemon Mint ( Monarda )
Licorice
Lovage
Marjoram
Mormons Tea ( Ephedra nevadensis )
Oregano
Parsley
Parsnip
Pennyroyal
Pepper Grass ( Curly Cress )
Peppermint
Perilla ( Shiso )
Psyllium ( Indian Psyllium )
Rosemary
Rue
Safflower
Sage ( Salvia )
Self Heal
Sesame Seeds
Society Garlic
Soapwort
Sorrel
Spearmint
Stevia Sweet Herb
Summer Savory
Sweet Annie ( Artemisa annua )
Sweet Woodruff
Sweet Cicely ( Myhrr )
Tansy
Tarragon
Thyme
Vietnamese Mint ( Kinh Gioi )
Watercress
Wormwood
Winter Savory
Winter Cress ( Winter Cream Variegated )
Also check out these herbal selections:
Herbal Tea Garden plant seeds
Medicinal and Herbal Plant Seeds features seeds for plants described in herbalist guides and folklore
---

Tree and Shrub Seeds From Around the World
Hundreds of unique tree seeds for every zone and location
Various Unique Tree and Shrub Seeds from Around the World
Cherry Trees and Bush Seeds ( Prunus ) from around the World
Cypress ( Cupressus ) Tree Seeds
Magnolia Tree seeds from around the world
Maple Tree seeds from around the world
Moringa ( Horseradish Tree ) Seed and Info Page
Oak Trees From Around the World
Pines, Cedars, Junipers and other Conifer Trees From Around the World
---
More unique seed lists, products and info!
---

---
New! We now have seeds for The Amazing Gac Plant that we have had so many requests for!
---
Jim's USDA Zone Maps for North America, Africa and Europe.
---
Find your zone using your zip code at Garden Web's Zone Finder.
---
Common Names/Botanical Names Associations.
---
USDA Noxious Weeds List ( we do not carry seeds listed on this page, as they are considered invasive or harmful to native plants ).
---
Products from Rachel's Supply
---
Please visit our sister site Rachel's Supply for many unique cosmetic and home craft supplies, in stock and ready for shipment.
---
RachelsSupply.com Gift Certificates
The perfect gift for any craftsperson!
Rachel's Powder Puff Supply
Rachel's Beeswax Recipes and Products
Rachel's Crafts/Cosmetics Tools/Accessories
Rachel's Make your own Personal Dusting and Body Powders
Rachel's
Essential Oils for Cooking, Fragrance and Aromatherapy
Rachel's Make your own Lip Balm
Rachel's complete selection of Measuring Spoons and Scoops
Rachel's Plastic Transfer Pipettes
---